With a population of 2.6 million, Brisbane is the third most populous city in Australia and Oceania. It's also growing significantly, and the number of people calling Brisbane home is expected to increase by a massive 2.2 million by 2046.
Almost 500,000 people are predicted to move into the Brisbane City Council areas alone.
We decided to take an in-depth look at Brisbane's current waste and recycling statistics, given the heavy impact this huge population growth will undoubtedly have on the city.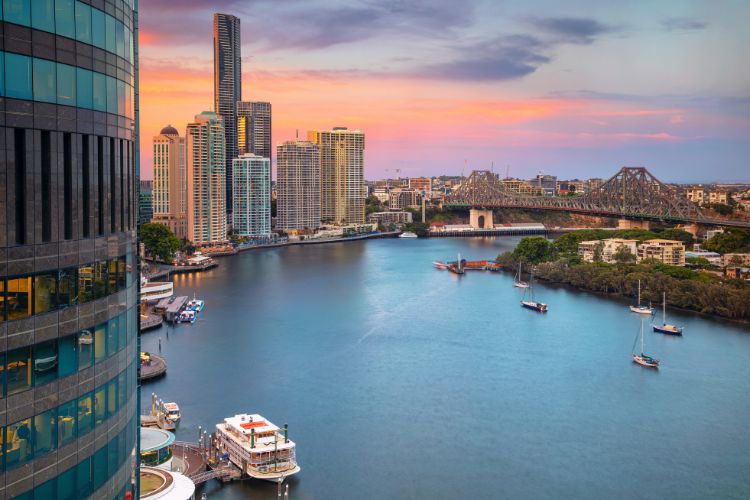 How much waste is produced in Brisbane each year?
 In Brisbane, the total amount of waste generated in 2018 was 2,717,000 tonnes.
This includes waste from households and businesses or organisations.
How much of this waste is recycled?
Of this waste, only 6.7% was recycled, meaning 93.3% was sent to landfill.
The reasons for this are unclear – it is perhaps easy to blame households for this massive waste. Still, many Brisbane households follow recycling rules carefully and use council recycling bins.
Where is this massive amount of waste coming from? Business and manufacturing concerns are certainly at least partially to blame.
What are the most common items that are recycled?
Metal is Australia's most commonly recycled material, followed closely by cardboard.
Because metal, including aluminium, has some value, people are keen to recycle it as soon as possible.
What are the most common items that are sent to landfill?
The most common type of waste generated in Brisbane is organic waste, accounting for 40.3% of the total.
Organic waste includes uneaten food and gardening waste.
How much waste is produced per person in Brisbane each year?
In 2018, the average Brisbane household generated 522kg of waste, of which only 45.6kg was recycled.
The waste that is not recycled goes straight to the landfill. The landfill is less than ideal, and it's far better for the environment to avoid it wherever possible.
How does this compare to other Australian cities?
The average household in Australia produces 540kg of waste per year. This means that Brisbane households are producing slightly less than the average.
What initiatives are in place to increase recycling rates?
Brisbane City Council has created some free, online waste recycling resources to assist schools, businesses and community groups in their recycling efforts.
The resources include a dedicated website, ASPIRE, which connects schools, businesses, and community groups to trade or give away waste materials rather than send them to landfills.
There are also free recycling collection services for eligible community groups and free downloadable signage for schools and community groups to maximise recycling habits.
Brisbane Council supports waste management businesses that actively work towards a greener city. This includes skip bin hire. Councils in Brisbane offer permits for those needing skip bin assistance, and you can learn more about Council Permits: Brisbane Councils here.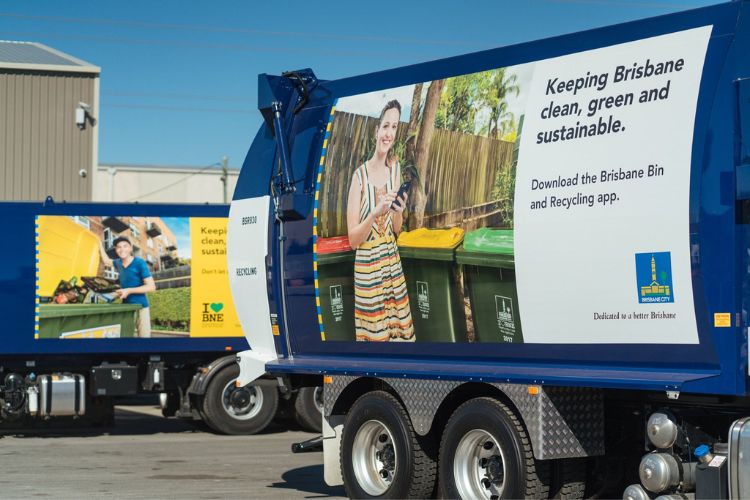 Image credit: www.chermsidenews.com.au
What are the challenges associated with waste management in Brisbane?
In 2022, massive floods created a mountain of waste from damaged homes, which had to be removed to quarries as the piles of rubble, household goods, and mixed waste were attracting pests.
Aside from managing natural disasters such as this, Brisbane faces other issues associated with waste management.
A major concern is the sheer amount of waste produced in Brisbane yearly. Around 1.2 million tonnes of waste yearly is produced, and, as mentioned earlier, with the population of Brisbane set to increase, this will only grow.
Brisbane must find ever more innovative ways to reduce waste and recycle more effectively, including finding ways to predict and manage additional waste produced by natural disasters.
Associated Costs
The costs associated with waste management in Brisbane are varied depending on the types of waste and services needed to deal with it.
In general, the costs include –
Collection
Transportation
Disposal fees
These will depend on the type and volume of waste collected and how frequently the collection and disposal are necessary.
Environmental Impacts
When managed properly and with the latest technology, waste management need not negatively impact the environment.
However, the challenges are great, and when poorly managed, waste can impact everything from water quality to soil health, air quality and wildlife.
Waste and Recycling Trends in Brisbane
One of the most impactful trends in recent years is the circular economy. This is illustrated by Brisbane's ASPIRE initiative, whereby schools, businesses, and community groups are assisted in sharing their unwanted goods to be reused rather than sent to landfills.
Much of the waste dealt with by circular economy initiatives includes e-waste – electronic items to be replaced by their original owners. However, it may still be used by another organisation needing free resources.
Key Takeaways
Brisbane decision-makers must carefully consider the city's challenges as a fast-growing city.
The expected rise in population will bring more wealth to the area but also more waste.
Regulations for businesses, organisations and households need to be set firmly in place so that far less waste is produced.
Manufacturing processes must also be scrutinised, with the most damaging packaging being managed differently. For example, the amount of packaging used on certain goods could be reduced significantly.
What can I do about it?
The most valuable contribution an individual can make towards improving waste management is to use less in general.
Re-use items that would otherwise go to landfill, avoid plastic packaging and compost your green waste.
If you need assistance with your waste management, for example, during a house move or building project, consider hiring a skip bin.
Skip bin hire is an effective and eco-friendly method of removing unwanted materials from your property.
Find the best skip bin companies in Brisbane here.