For some domestic and small business demolition or construction work, hiring a Mixed Waste skip bin is the best solution. While we at Best Price Skip Bins help and encourage our customers to correctly allocate waste, sometimes the mix is as big as the job.
Especially in older buildings, there will be a mixture of construction and fixture waste which would take a lifetime to separate out from each other. In cases like this, it is often the volume of waste rather than the type which is the most pressing issue.
Mixed waste bins are suitable for so many different types of waste, green waste, general waste, Bricks, Pavers, Concrete, clean fill, soil, clay and sand. As you can see, there is not much that you cannot put in a mixed waste bin.
As you will see from the list above, we deal with many different types of waste. Even the smallest domestic demolition or building project produces amazing amounts of waste. We have categorized our skip bins to correctly deal with each type of material to help you choose which is right for your job.
Waste Solution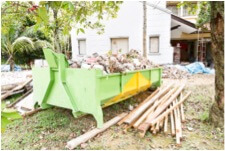 Building Waste is many of the solid products which make up building fixtures and fittings. These will often be plastic but may contain things like Bakelite from older properties. As some of these waste products are very hard to recycle, they will be deposited securely in landfill sites.
Other Building Waste products are recyclable, however, modern waste processing facilities will make the best use of all of these. As the name implies, Building Waste is something which doesn't fit into other categories, so we will collect and deal with it as such. As long as there are no hazardous materials, food or soil products, your Mixed Waste Bin is good to go.
We would usually recommend sorting other waste types for separate removal, but if this is not possible, our Mixed Waste service will deal with these for you.
Full Range
As you can see on our website, our excellent range of skips should be enough to see you through the biggest of DIY or other challenges.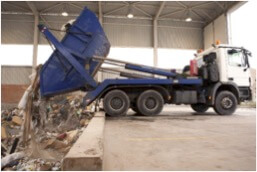 If you come across any hazardous materials, such as asbestos, you should call the appropriate authority for your area. Specialist teams are in place to examine your property for any potentially harmful materials.
Even if you think you have not disturbed the fibres in the cladding, on no account add asbestos waste to your other materials. Apart from the risks at the time of removal and dumping, these will be hazardous as long as they exist.
For a Free Quote on your Skip Bin simply enter your postcode and follow the instructions or give us a call on 1300 791 132 to make the right choice for your skip bin hire.