Cardboard is one of the most recycled materials in Australia with a majority of cardboard being processed and re-used in new products.
This is good news, since the use of cardboard in Australia shows no signs of slowing down.
Cardboard is used in packaging for many products, including food, furniture, toys, garden equipment and much more.
The production of paper and cardboard products requires very large amounts of energy in the form of water and trees. So it's very  important that as much of it is recycled as possible.
Since changes in the law regarding single-use plastics, we've had more cardboard food service products to deal with than ever before – things like food trays are now made from recycled cardboard and this is a great step forward, though it's important to remember that wet or dirty cardboard cannot be recycled.
If you need to organise the regular or one-off removal of cardboard, then skip bin hire for cardboard removal makes sense.
Skip bins are equipped to deal with all kinds of waste – cardboard is just one of them.
Which Skip Bin Is Meant For Cardboard Removal?
Here at Best Price Skip Bins, we offer a wide range of skip bins for hire. Each skip bin type is meant for specific rubbish streams.
For example, the skip bins which are good for cardboard removal are –
Both of these skips are ideal for cardboard waste. Learn more about our waste types.
You may have questions or concerns about cardboard removal and recycling, so here are a few FAQs:
Can wet cardboard be recycled? No. Once it's wet, the fibres in the cardboard begin to break down and this renders it impossible to process.
Is recycled cardboard more expensive than new? No – recycled cardboard costs less than virgin cardboard.
Can I recycle paper coffee cups? No, not even if they're dry. This is because they contain a small amount of plastic and so they are not suitable for cardboard recycling.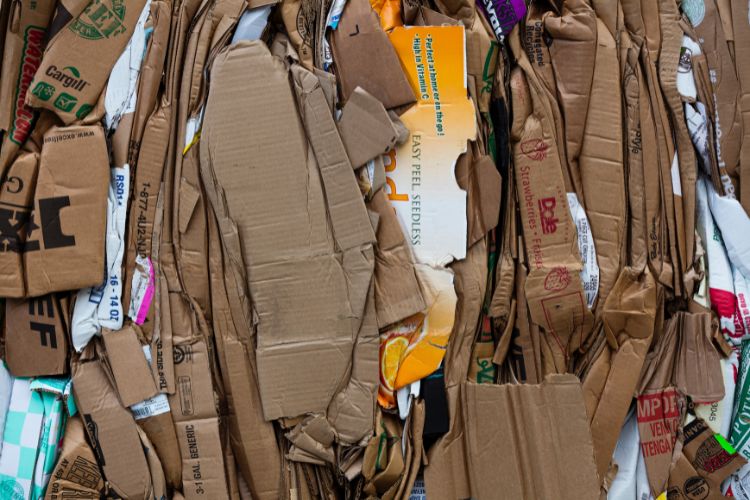 Skip Bins, Cardboard and The Environment
Skip bins are an environmentally friendly way to dispose of most waste types because much of what is collected is taken to a recycling depot and re-purposed.
Skip bins for cardboard are a great way to manage your excess waste whilst still contributing towards efforts to reduce consumption and avoid landfill.
When you fill a skip bin with waste, it's removed and taken away to be sorted. This process means that anything which is recyclable is indeed recycled and that includes cardboard.
Recycled cardboard is made into many different products here in Australia – the most common are:
Boxes and Packaging
This is the most common re-use method for cardboard. It's used to create brand new boxes and packaging. The fibres in cardboard are super-strong and that means it can be recycled more than once.
The more we recycle, the fewer trees are needed for the production of new cardboard.

Paper Bags
For shopping, gift bags and delivery sacks, cardboard makes a great base for these stronger than usual paper bags.

Paper Towels and Tissues
Many tissues and paper towels are made from recycled cardboard. They're the best choice for consumers because they're more eco-friendly than other options.

Newspaper and Writing Paper
Newspapers and writing paper are still commonly produced, even though much of our written material these days is digitised.

Chipboard
Chipboard is that super-useful material you'll often see used in countertops, furniture and flooring. It's made from recycled cardboard as well as other materials.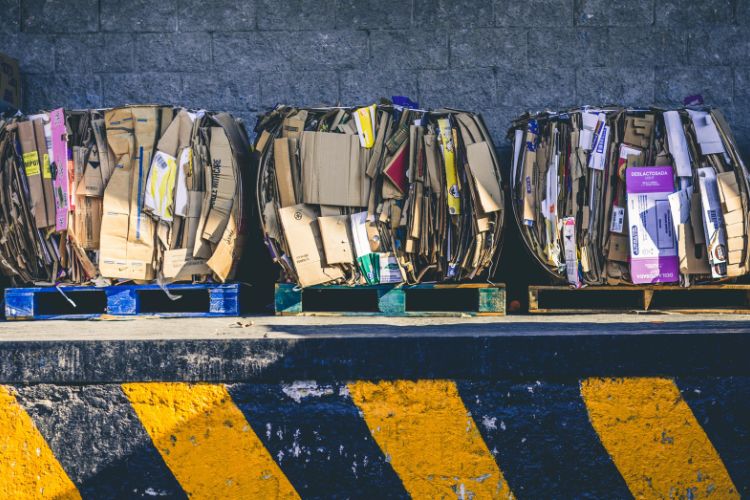 Book a Skip
Booking and using your skip bin is easy – here at Best Price Skip Bins, we've streamlined the booking process.
For a free quote on your skip bin simply enter your postcode and follow the instructions or give us a call on 1300 791 132 to make the right choice for your skip bin hire.
Go back to > All Waste Types