Best Price Skip Bins does not offer asbestos removal services. For further information regarding your options for asbestos removal, please refer to the article below. 
Asbestos is an extremely dangerous and unstable substance and, as such, there are very strict regulations regarding its handling.
If you are aware of asbestos on your property, you may be looking for a reliable asbestos removal service, but there are a number of concerns you should be aware of.
Firstly, ordinary skip bin suppliers don't usually remove asbestos. This is because it's a highly regulated activity and requires a licensed expert and specialist equipment.
Most skip bin suppliers, including Best Price Skip Bins, supply skip bin hire for specific waste types.
Asbestos is not listed on this page because, as previously mentioned, asbestos is not usually removed by ordinary skip bin suppliers.
If you are aware of asbestos or suspect it is present on your property, then you will need to locate a specialist removal service in order to have it dealt with safely.
There are many places within most Australian homes where asbestos can hide. Most people are aware that fences can be a source of asbestos, as can some roofing materials, but  did you know it can be found in older flooring tiles? Before undertaking any renovations in your home, it's best to have the property assessed. Exposure to asbestos can be fatal. You are most at risk if the asbestos is disturbed or broken up so that the fibres are released into the air.
What Is Asbestos?
Asbestos is naturally occurring. That means it's not actually of human origin but is a natural mineral. There are 6 types of asbestos and they are all made up of long, fibrous crystals. Each fibre is composed of microscopic "fibrils" which are easily released into the air when the asbestos is broken or even simply rubbed.
In the past, it was considered to be a safe, useful material as it was cheap to use and plentiful. However, once it was realised just how dangerous it is, then the Australian authorities put a stop to it's use in building and other trades.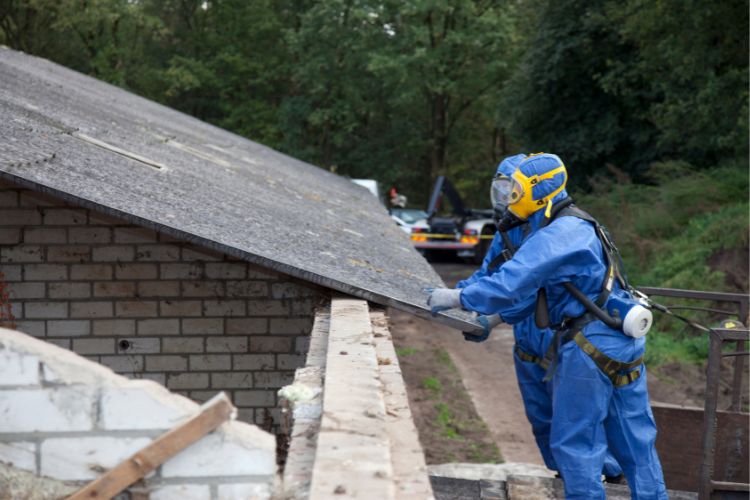 How To Recognise Asbestos
If your home was built before 1987, then it is highly likely that it contains asbestos. But you're not outside of the danger zone if your home was built between 1987 and 1990 either – then it is considered "likely" that your home contains asbestos.
For homes built after 1990, it is unlikely that there is asbestos present in the building.
However – do consider the fact that some outbuildings around your home could pre-date the building of the current main residence and that sheds and old lavatories could contain asbestos as they may have been built during an earlier period.
For information on how to check your home for possible asbestos, please visit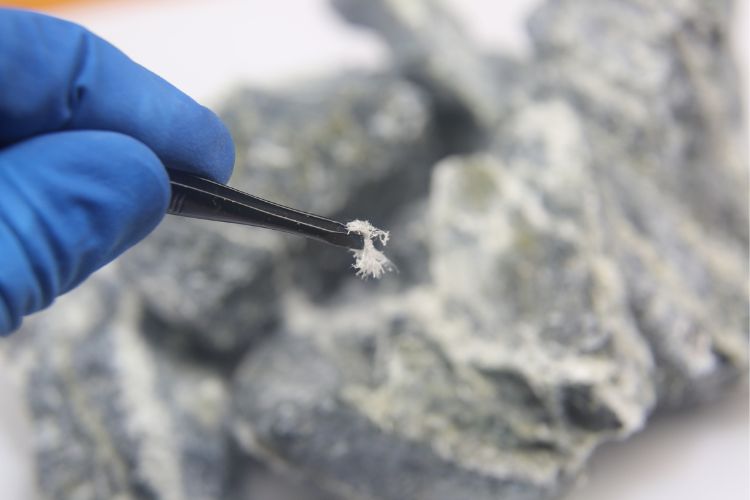 If you know that there is old asbestos in or around the exterior of your property, do not attempt to touch, move or dispose of it yourself.
Do not place asbestos in any skip bins.
Book a Skip
Skip bin hire is ideal for DIY projects, building projects, renovations and house moves. Here at Best Price Skip Bins, we supply skip bins in a very wide variety of sizes and for most waste types.
Delivery is fast and you could have a skip bin at your address by tomorrow if you're in a hurry.
If you need to book skip bin hire for other building waste, get a Free Quote on your Skip Bin, enter your postcode and follow the instructions or give us a call on 1300 791 132 to make the right choice for your skip bin hire.
Go back to > All Waste Types