Skip Bins for Building and Construction Sites
Your professional reputation is a big part of your success as a building contractor. Managing a busy construction site is complex and sometimes frustrating, but management is easier once a solid routine is in place.
One of the best approaches to take with health and safety on a construction site is to ensure everyone on the site has their own set of responsibilities and carries them out diligently.
In this article, we'll talk about how building, construction, or demolition can be made safer and cleaner for everyone.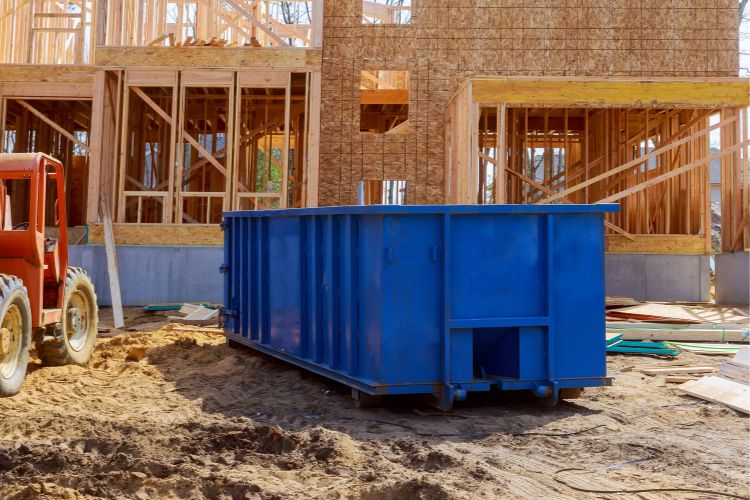 What are some of the questions I should be asking as part of the process?
A safe, clean building and construction site is vital to all concerned. Without clean working conditions and efficient waste management strategies in place, things can quickly descend into chaos and, on a building site, chaos equals danger.
One or two lazy or thoughtless acts could result in great risk for workers using the equipment or space, so it's important for all workers to be part of the cleaning and organising of waste on the site.
Another important point to remember is that a disorganised working environment results in wasted time. If there's mess and rubbish on site, then workers won't be able to access certain areas when they need to, tools can be misplaced beneath the mess and looking for things can mean a waste of precious time.
So, to summarise, the main advantages of having a clean and organised/efficient building and construction site are as follows.
Minimise the risk of accidents
A clean environment adds up to more efficient working practices
1. How much waste do I estimate will be produced on the building and construction site?
Each building and construction site varies. It stands to reason that a small construction project such as a sunroom added on to an existing building will produce much less waste than an entire new home construction.
Some of the main factors to consider when estimating how much waste will be produced are as follows.
What, if anything is being demolished?
How large are the buildings which are to be demolished?
If nothing is to be demolished, have we properly calculated the materials to be used in the new building?
Will any soil be displaced in the construction of the new building?
2. What are the benefits of using skip bins?
Skip bins are a very common way to deal with construction waste. There's a good reason for that – more than one good reason in reality.
Firstly, busy construction sites are in a constant state of change. One day there's nothing there and the next, there are entire floors, walls and structures.
The mess and waste produced during the building process is constant. This means that there's a consistent need for that mess to be contained and kept away from the working areas.
Building up piles of debris like old bricks, broken concrete and other building waste is a hazard that is to be avoided at all costs.
Skip bins can be emptied and replaced as often as needed so your site can continue to run smoothly.
3. How often will the Skip Bin be required to be emptied?
This will depend entirely on the size of your project and you can consider the question when you're planning the project.
What is to be built? What will be used during the build, and what, if anything, is to be demolished?
Because Best Price Skip Bins provides skips of all sizes, including Marrel skip bins and hook lift, in addition to smaller mobile skip bins, you'll be able to find the ideal skip bin size for your needs.
Smaller skip bins might need to be emptied more frequently, and that can be a good thing on a busy site, particularly if you're not sure you'll be able to fill a large skip bin up completely.
One of the benefits of booking a smaller skip bin is that you run less risk of wasting space in a larger skip.
4. Who is responsible for managing skip bins on building and construction sites?
The main responsibility for managing skip bins on building and construction sites is the Site Manager.
The Site Manager is tasked with ensuring the project runs smoothly, ironing out any issues with materials and supervising the timetable.
In addition to this, the Site Manager organises and oversees waste management. This includes booking and checking skip bins.
The Site Manager should liaise with the skip bin company to make sure the right size is booked and delivered and that they are collected and replaced when full.
5. What is your skip bin hire cancellation policy?
Here at Best Price Skip Bins, we always try to work with our customers to meet their needs.
This includes a certain measure of flexibility where possible. We know that sometimes, building and construction projects can be tricky, and plans can change due to staffing issues or weather.
Full refunds will be offered if customers cancel a skip bin no less than three days before delivery, but we will retain a $4.00 booking fee.
Cancellations made too close to a delivery date will mean the full amount is charged.
In the unlikely event that we here at Best Price Skip Bins cannot deliver, a full refund will be issued.
See our full cancellation policy here.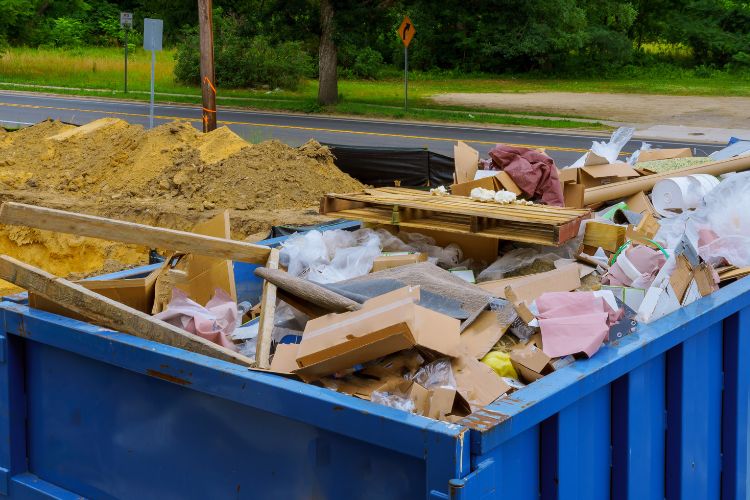 6. Who is responsible for filling skip bins on building and construction sites?
Whilst the site manager should be responsible for checking only the correct waste types go into each skip bin, most of the workers at the site will be able to use the skip bin.
The site manager should make sure all staff are aware of any content restrictions on each skip bin. For example, no paint tins full or partially full can go into a skip bin.
7. What is the minimum hire period for a skip bin for these longer projects?
Minimum hire periods may vary on each skip bin type and size. Whilst you may only need your skip bin for a day or so, you will need to check to ensure that it can be collected on the following day.
This won't usually be an issue. To see what is available on the day you would like your skip bin to be delivered, simply enter your postcode here and select the size and type of skip bin you need.
You will then be shown prices for the period you'd like to book.
8. Is there a hire payment policy for longer agreements?
Again, for more information on prices and policies for skip bin hire, please enter your postcode in the link above.
This will allow you to get a price for your proposed period of hire. If you have any questions at all, don't hesitate to contact us for more information.
9. What is the process for hiring a domestic or residential skip bin?
Here at Best Price Skip Bins, we've honed our booking process so that it's super simple and easy to manage.
All you need to do for your domestic or residential booking is to enter your postcode here.
Once you have done that, you will be asked a few basic questions about your waste type (Mixed, general, green, soil & dirt or bricks and concrete), and then you can choose your delivery date.
At this point, you will be shown the price for your skip bin, and you can choose to pay for the booking or not.
10. What are the different types of domestic or residential skip bins available for hire?
We offer a wide variety of skip bins for domestic use. The most commonly used skip bins for the home are Marrel skip bins.
These are easy to use and come in a choice of sizes. We can offer skip bins as small as 2 cubic metres, and they go all the way up to 30 cubic metres – though this would be unusually large for domestic use.
Most people don't need very big skip bins for home use. Learn more about the sizes and types of skip bins here.
We can remove all sorts of waste, including:
Bricks
Rubble
Concrete
General waste
Mixed waste
Plastic
Metal
Textiles
Old furniture and toys
Garden equipment and tools
We will not remove asbestos as this requires specialist treatment and equipment. We also do not accept oils, paint, batteries, gas canisters and fluorescent lights.
11. Where is the best place to find a domestic or residential skip bin hire service?
Best Price Skip Bins is your expert in waste management. Whether you're a busy homeowner, a site manager for a building and construction site or an organiser for a large institution, we can help.
We're extremely passionate about looking after our clients and endeavour to help you from start to finish.
We care about the environment, too and make every effort to recycle as much of what we collect as possible.
To learn more about our company, visit our About Us page.
12. What are the skip bin alternatives for building and construction?
The main alternatives for skip bins in buildings and construction would be rubbish removal services and DIY dumping.
Both are expensive, and neither is particularly eco-friendly. Rubbish removal services tend to be a simple man and van set-up, which is not ideal for heavier waste.
Dump runs are ineffective, time-consuming and costly.
13. Where are the most popular places to put a skip bin on a building or construction site?
You will generally see skip bins placed on the perimeter of a building site for good reason.
Rubbish needs to be kept well away from the action. A skip bin can take up too much space around overhanging scaffolding and also block important access points.
Usually, skip bins are close to the road so the truck can easily deliver and collect the skip bin when it is full.
14. Can I have multiple bins on site? Why would I choose this option?
Yes. It is fine and commonplace to have more than one bin on site. You may need a skip bin for bricks and heavy waste and another for general waste.
Some waste types should not be mixed because this prevents us from recycling effectively. For example, if you have displaced a lot of soil and dirt, all of this can be recycled in a special soil and dirt skip bin.
It's important not to pollute specific waste types by others.
If you would like to know more about skip bin types, waste types and how to hire a skip bin in your state, please visit our service areas page, where you can find your local contact.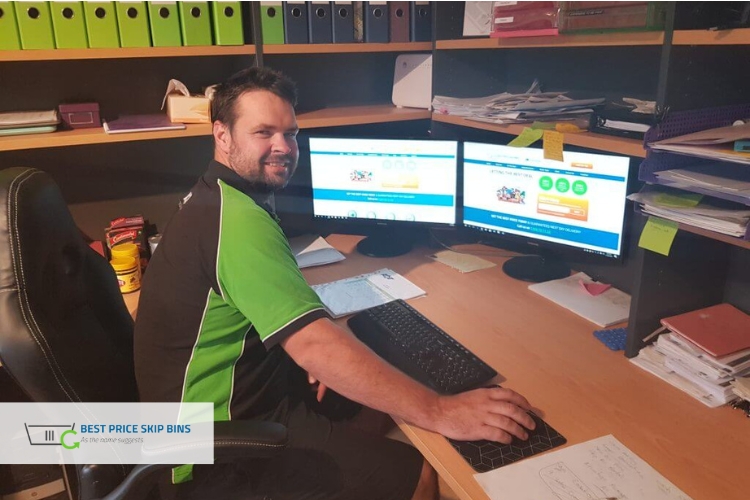 Round-up
For all projects, large and small, complex and simple, skip bin hire is the most sensible and effective way to manage your waste.
Removing rubbish quickly, cleanly and affordably will help your project run smoothly from start to finish.
Working with Best Price Skip Bins means working with professionals who are used to helping on building and construction sites with timely delivery and swift communication.
Get in touch with your enquiries – our friendly team is always happy to help.