Skip Bins Sydney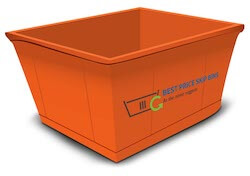 If you need cheap skip bins in Sydney to remove your excess waste, you are at the right place. Best Price Skip Bins have supplied Sydney residents with skip bins for years. Therefore, we know our business. We are a 100% Australian-owned and family-operated business. Our service for finding the cheapest and best Skip Bins in Sydney for your needs couldn't be any easier. We have free quotes and online booking 24/7. Start by entering your postcode and following our simple steps.
Your Skip Bins Hire Company in Sydney
If you want the services of a skip bin hire Sydney company, you've come to the right place. We offer the best waste management service in Sydney. You can trust us to remove waste from your homes and offices. Our company consists of highly trained professionals, and the benefits of our services cannot be overemphasised for these reasons.
We help you save the time you would have spent sorting, moving and disposing of your waste. Rubbish removal in Sydney can consume lots of time and energy due to the distance to be covered before disposal. You can now spend your precious time on other things thanks to us.
Please check here to see if we service your regions in New South Wales.
How Do I Know Which Size I Need?
It is common for people to ask about the size of a skip bin they need for their waste disposal. The answer could be complicated since the size you need depends on the amount of waste you produce. Also, it is complicated because the amount and type of waste you dispose of varies. So, what is the solution to the problem? It is better to use a more significant bin containing all your waste and still have small space left.
The advantages of doing it this way are:
Even if you underestimate the amount of waste you produce—which happens a lot—at any given time, you will still have space to put in the additional waste. It will save you the trouble of calling us and asking for another one. Of course, if you ask, we are going to provide it. But it is better to get it right on the first try. And the truth is, you can.
The extra space in a bigger bin will get used most of the time. So why not overestimate it instead of thinking smaller is ideal? We often offload more waste than we thought—in most instances. So that will tell you something.
Have you considered this? If you underestimate the amount and ask for a bigger one, you must pay for the bigger one. It would make it more expensive. So you will save money by getting it right on the first try. How does it sound? Great, right? It certainly is.
This is how you determine the size of a Skip Bin in Sydney that you need.
Now, if you need to know the sizes of skip bins in Sydney, call us, and we will be glad to help you with the right size. We also have a skip bin size page to show you some estimates and pictures of our bin sizes.
Safety With Our Skip Bin Hire Services
We ensure the safety of your environment. However, it will be difficult for most people to identify which waste is toxic and which is not. So, to avoid disposing of toxic substances in dangerous places, you should patronise us. We also ensure that we properly sort the waste. It allows us to recycle the ones that need to be recycled.
Waste removal in Sydney can be dangerous without the required skills and equipment. The removal of debris and the lifting of heavy items can endanger your health. To avoid such unnecessary risk, hire us. We have our skill and sophisticated equipment to evacuate rubbish from your premises.
We also must state that we offer affordable prices for waste removal and skip bins in Sydney. You will realise that using our services is cost-effective when you calculate the fuel, time and energy you will spend to dispose of your waste.
We are here to deliver quality Skip Bins Sydney services to you. We are ready to remove all the waste in your buildings. Our services are reliable and efficient. So, call us today and experience our touch! You will be surprised by the quality of our services.
Items not permitted in Sydney Skip Bins
For the safety of everyone and the environment, the following items are not allowed to be placed in skip bins in Sydney.
Paint is classed as hazardous waste due to the chemicals found in the paint
Motor Oil
Asbestos
Gas Bottles
Fire Extinguishers
You need to refer to your local waste disposal specialists to dispose of those items.
What are the benefits of hiring a skip bin?
There are many reasons to hire a skip bin in Sydney:
Clearing out unwanted items from your home or workplace
Deceased estate
Construction and renovation purposes
Green garden waste after pruning, lopping or hedging
Cost-effective as you can get rid of a lot of waste with one skip instead of making many trips to the dump and paying the fees
A skip can be delivered in Sydney on the day you require it, so it is at your convenience
Skip bins are handy in Sydney for getting rid of waste quickly after a big or small clean-up. To organise your clean up, call us today at 1300 791 132 to book your skip bin.
Permits for Skip Bins in Sydney
If your skip bin in Sydney is to be placed on private property, you do not require a council permit. However, a permit is required if the skip bin is placed on public property, such as a nature strip, footpath or street. So, call your local council to check their requirements. Some councils do not allow skip bins placed on the road, nature strip or footpath. Permits vary from council to council as they each have their requirements.
Councils charge for the permits, and this is an extra fee on top of the skip bin hire in Sydney. The costs vary from council to council. The council will require information about why the skip bin is needed, where the skip bin will be placed, how long the bin will be on public property, the size of the skip bin and the skip hire provider.
Before ordering your skip bin, checking with your local council about their criteria is worthwhile. For example, how long will it take for the permit to clear, and how much will it cost?
Please check here if we service your regions in NSW, or contact us.
Suite 501 6/197/205 Church St,
Parramatta NSW 2150
Phone: 1300 79 11 32