Skip Bins for Roofing Companies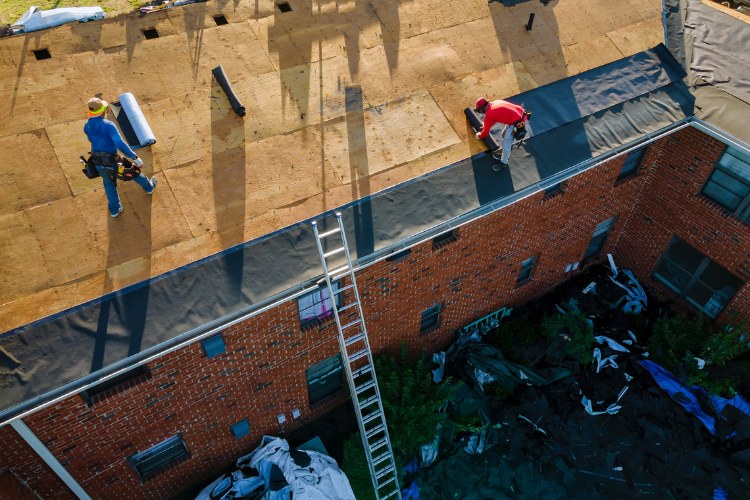 How Roofing Companies Can Benefit from Investing in Skip Bins for Waste Management
While roofing companies don't generate as much waste as building and demolition companies do, they still produce a fair amount of rubbish.
Whether you're engaged in a new build or a renovation project, roofing is an important part of the job at hand and there'll always be rubbish to deal with.
The most effective solution to removing waste quickly from your site is undoubtedly through the hire of skip bins. Skip bins provide a flexible, affordable and convenient container which you can fill at your own discretion as the job progresses.
If, for any reason, you fill the skip bin up sooner than you planned, then you can easily arrange for a second to be dropped off when the first is collected.
What are the advantages of using a skip bin for your roofing waste?
Skip bins are not only convenient, but they're also eco-friendly. Here at Best Price Skip Bins, we care about the environment and ensure that anything which is recyclable is, indeed, recycled.
The advantages are many – the main pros include the following.
Affordable
Fast delivery including next day
Eco-friendly
Suitable for most waste types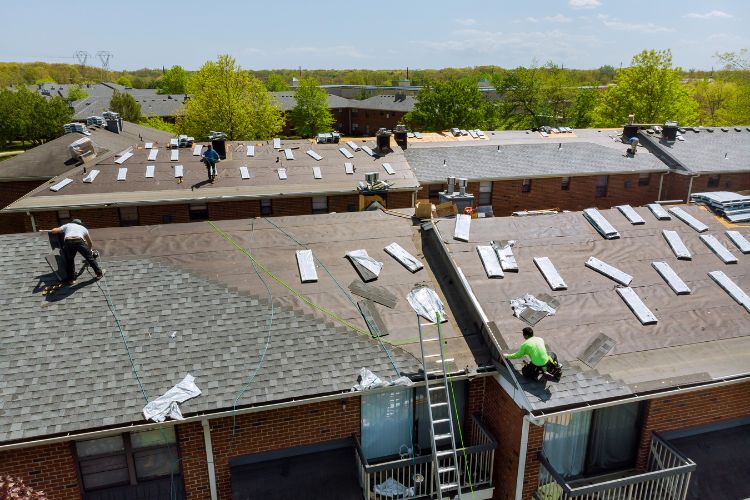 Types of Roofing Materials: Common types of waste generated by roofing companies
Roofing contractors tend to produce the same types of waste with slight variations depending on the sorts of roofing materials which are being installed or removed.
Tiles
Concrete, slate, clay, terracotta, metal and asbestos
Plastic wrap
For flashings and new downpiles
Timber
From replacing purlins
Tin
From old tin roofs
Asbestos must be removed by an asbestos removal specialist and they will dispose of the asbestos themselves in a special sealed skip bin.
Things from a roofing project that can go into your local rubbish collection
Of course, some items from a roofing project are in fact suitable to be placed in local rubbish collection containers.
This might include plastic wrap, which can sometimes be recycled. But a large project will mean that there is usually too much waste to fit into small council bins.
Things from a roofing project that cannot go into your local rubbish collection
Council rubbish bins have restrictions on what can and cannot be placed into the containers.
Each local council is different, but generally, you cannot place concrete or brick in bins. Similarly, asbestos must not be put into ordinary bins.
Metals are usually too heavy and timber won't fit into the bins unless cut up into smaller sections.
Environmental Impact and Considerations for disposing of your roofing materials
The environmental impact of the building industry is a heavy one. In Australia, there are so many new buildings being created that it will impact the environment unless carefully managed.
Here at Best Price Skip Bins, we offer skip bins of various types to aid the recycling process.
When we collect a skip bin which is full of only one type of waste, or selected types, this means recycling is simple.
Thanks to improvements in recycling processes, even concrete is recyclable today and we do offer skip bins for heavy waste such as concrete, rubble and bricks.
Remember, if you're undertaking a roofing project and plan to use a skip bin, your skip bin should be placed on the property to avoid the need for a permit.
Placing a skip on the road will mean you need a permit from your local council.
Contact us for more information.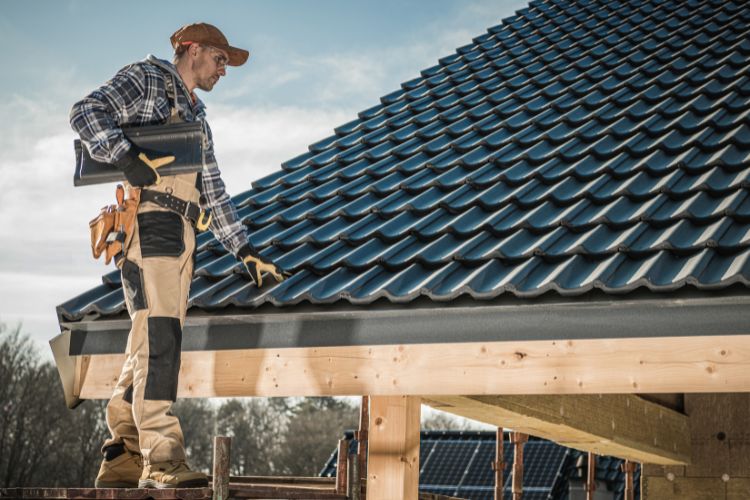 Safety Considerations as part of disposing of your roofing waste materials
When booking your skip bin, think carefully about the best place for it to parked. You want somewhere convenient enough that you do not need to carry heavy items for a long distance.
Another consideration is that you do not block entrances and exits to the property. Bear in mind that anyone using the skip bin should take care not to carry too much weight alone and that protective gear is a must. This might include heavy workboots with steel toe-caps, gloves and eye protection.
What is the average weight of the waste that roofing companies generate?
This is generally going to vary enormously. It will largely depend on the size of the building which is being roofed as well as the type of roofing being removed.
Concrete roofing will weigh a lot more than tin – because skip bins do have weight limits, it's important to stick to those or you may be charged additional fees.
What are common problems associated with skip bins and roofing materials?
Asbestos is a big issue for roofing contractors. Some roofing companies are equipped and qualified to remove and dispose of asbestos, but for those who are not, they will need to work in conjunction with asbestos removal experts.
This means communication and pre-planning play a large part in a successful project.
The weather can also have a big impact on roofers' plans and how the job is done. Because staff will be working at heights, it's important that no big jobs are done in high winds. Rain can pose a big problem too.
Alternatives to a Commercial Skip Bin
Some companies may choose a rubbish removal service for their waste management. This will generally consist of a man and a van.
Skip Bins are a more convenient waste management solution because you can store waste in the skip bin until it's full. With a rubbish removal service, you will have to pile waste up and somehow stop if from blowing away before the man in a van arrives.
The other alternative is to take the waste to the dump yourself. This entails not only time spent loading a van but also driving it to the dump and unloading it. Skip bins are much more convenient, faster and simpler.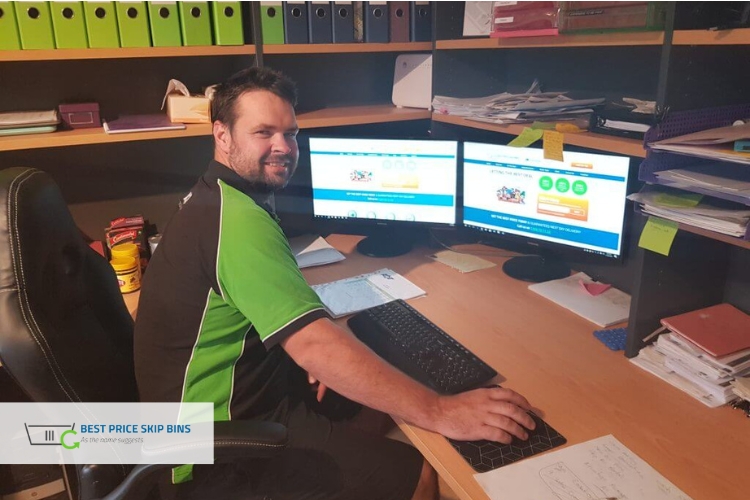 Tips for Choosing a Skip Bin Hire Company for commercial waste management or a cleanout
When looking for the best skip bin hire experience, there are a few things to look out for. One of the most important is of course, price.
Here at Best Price Skip Bins, our unique booking system allows us to offer you the cheapest option every time you book.
Simply entering your postcode will allow the system to show you the best, local skip bin hire options.
Other things to look out for in a good skip bin hire company include a broad selection of sizes on offer and, of course, great customer service with good communication.
To learn more about your local skip bin options, visit our service areas page and choose your state.
Additional thoughts
In general, roofing companies do produce a fair amount of waste and most of it is allowable in skip bins. Most projects will produce far too much waste for local rubbish collections and skip bins are much more convenient than rubbish collection services.
With Best Price Skip Bins, you can hire skips of all sizes and most waste types. Please contact us with your questions. Our friendly, knowledgeable team is always happy to support you and offer advice.