When it comes to skip bins, there can often be some confusion over what can and cannot be put into them.
This is primarily because, in Australia, different states have different rules with regard to waste management and recycling.
It's also due to different skip bin suppliers having varied access to the best waste disposal sites. Some sites are well-equipped to manage trickier waste types whilst others are not.
When it comes to metal waste removal, it is usually fine to place metals into a mixed waste skip bin or a general waste skip bin.
Mixed waste and general waste skip bins come in a variety of sizes and most come complete with a ramp to aid the user in adding heavy items to the skip.
However, it is always best to check in advance if the amount of waste is likely to exceed weight limits.
Types of metal which cannot go into a skip bin
Some metal objects are not safe to dispose of in skip bins. This is not because they are made of metal but because of what they contain or what they have contained in the past.
This would include –
Old gas bottles
Spray paint cans
Paint cans with paint inside
Batteries
Metal electronic items such as vapes
All of the above items are either flammable and prone to sudden combustion, or they need specialist recycling.
If you have any of the above items and wish to arrange metal waste removal, please contact your local council. Most Australian councils have recycling depots which specifically deal with difficult materials like these.
There are also some charities which accept donations of partly used paint cans so that the paint can be used in renovating community buildings.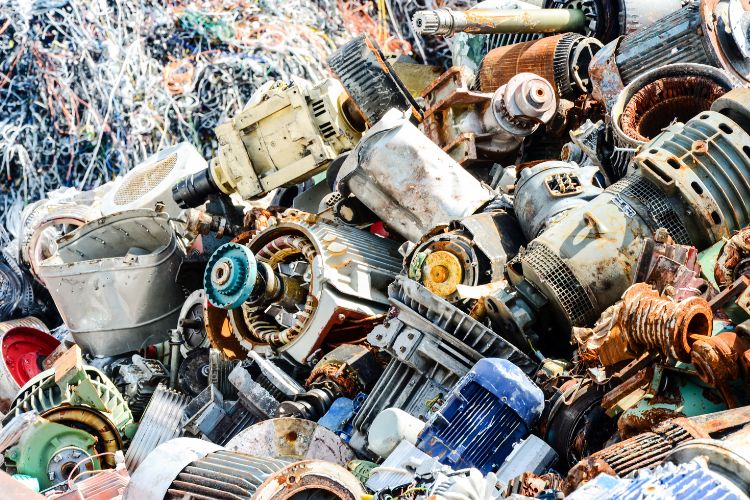 What types of metal can I put in a skip bin?
Metal is the most commonly recycled material in Australia. More than 90% of what is recovered is recycled and used in the production of new products.
Whether you're renovating, building or just having a clear-out, you might discover that you have a lot of scrap metal to dispose of.
You could take it to exchange for cash at your local scrap metal yard, or pay someone else to take it away.
Or, more conveniently, you could organise skip bin hire. With Best Price Skip Bins, you can feel confident that your waste is going to be recycled. We're an eco-friendly company and recycle much of what we collect.
You can put things like leftover pipes, old metal garden furniture, metal shelving and clean, empty tin cans in your skip bin with no problems.
Just be sure that you do not fill your skip bin over the lip of the container as this can pose a hazard as well as result in additional charges due to excess weight.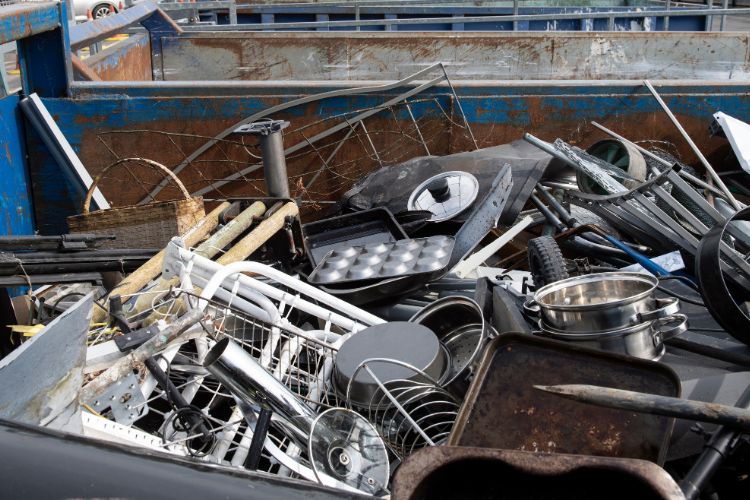 If you want to arrange metal waste removal for a larger amount of material, it's always best to check first with your supplier.
Ensure that you know the maximum weight limit for the size of skip bin which you're planning to hire. This will ensure that you do not go over the limit and incur additional charges.
For ordinary, household metal waste, it is usually fine to dispose of it in a mixed or general skip bin.
Please contact the team at Best Price Skip Bins with your questions. We're always happy to help.
Alternatively, book your skip bin today – simply enter your postcode, choose your waste type, skip size and day of delivery. At this point you will be shown the cost of your skip bin and you can then book and pay securely online.
Go back to > All Waste Types