Office consumables are very varied. Because of the nature of modern offices, there are some office consumables which are not suitable for disposal in a skip bin and others which are.
Here, we'll discuss office consumables removal, as well as what office consumables are and how to dispose of them safely.
Today, much of our information sharing is done digitally, so offices are producing much less paper waste. However, that does not mean that offices in general don't produce a lot of rubbish – because they do.
Some of the most common types of office consumables are as follows:
Paper – including envelopes, packaging and leaflets
Timber
Plastic
Metal
Glass
Ink cartridges
Office furniture
Electronics or E-waste such as computer monitors, printers and telephones
Dealing with office waste isn't complicated, but it's best to fully understand which types of office waste can be put into skip bins and which can't.
What Types of Office Waste Can Go Into a Skip Bin?
Larger offices may produce a lot more waste than smaller ones, but the waste types are usually the same.
Some office consumables are fine to go into general waste skip bins or mixed waste skip bins – they are as follows:
Paper and cardboard
Office furniture such as old chairs and desks
Shelving
Plastic storage trays and boxes
Some types of office waste are not suitable for skip bins because they may pose a fire hazard or because if they end up in landfill, they are highly toxic and will contaminate the area.
What Types of Office Waste Cannot Go Into a Skip Bin?
E-waste: computers, telephones, printers etc. These can be recycled at specialist recycling centres.
Ink cartridges: again, these can be recycled and should not be placed in skip bins.
Batteries: these are highly flammable and they can cause spot fires at waste disposal sites as well as fires within the skip bin in which they are being transported. Most Australian cities have drop-off points for batteries.
Recycling is the best way to deal with these difficult, sometimes unstable materials, because today's recycling processes are more sophisticated than ever before and it's a great way to contribute towards efforts to keep toxic waste out of landfill sites.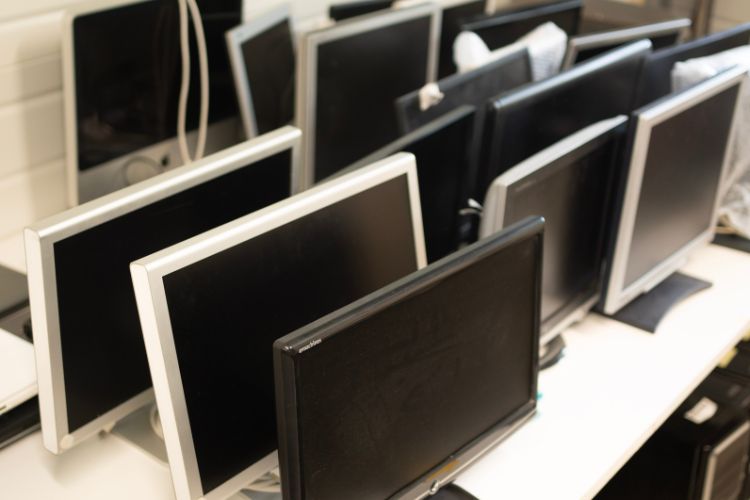 How to reduce waste in the office
All office environments will produce some waste. This is unavoidable.  Here are some statistics:
The average office worker produces over 45kg of office consumables every year
Over 50% of office consumables rubbish is paper-based
Over 25% of office consumables rubbish is composed of plastic products
Over 10% of office consumables rubbish is composed of metal products
Over 10% of office consumables rubbish is composed of glass products
(Source: EPA)
However, it should be remembered that there are many ways to reduce the amount of waste produced by your office.
Here are some ideas.
Go zero waste: this involves asking everyone who uses the office to take home their own rubbish. This means that your weekly rubbish collection will be hugely reduced because staff are responsible for their own personal waste.
Use smart printing: smart printing software has a range of features and functions which help lower the amount of printing done in busy offices. This both reduces cost and waste.

 

Donate working tech: This includes computers and printers to local charities. You may need to upgrade to the latest models, but many organisations are happy to use tech which is still in good working order.
Donate old furniture: Organisations which do not have budgets for new furniture will be pleased to accept desks, chairs and shelves if you're upgrading.
Schools, universities and preschools can also use Terracycle for the recycling of items such as pens, markers, highlighters, mechanical pencils, empty correction fluid tape dispensers and empty correction fluid pots.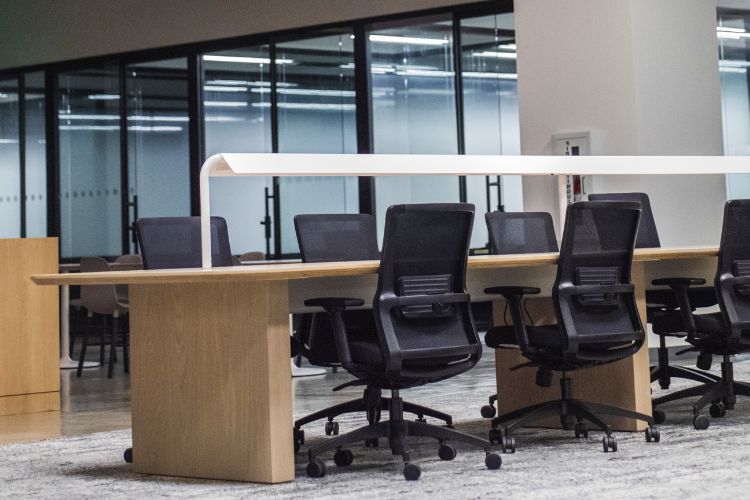 Book a Skip
If you're renovating your office or if you produce a lot of office consumable waste which needs to be disposed of, then skip bin hire makes sense.
For a Free Quote on your Skip Bin, enter your postcode and follow the instructions or give us a call on 1300 791 132 to make the right choice for your skip bin hire.
Go back to > All Waste Types