If you're considering hiring a skip bin in Brisbane, you might have wondered about permits for skip bin hire in Brisbane and whether or not you need to put in an application for one.
Perhaps you're new to skip bin hire and unfamiliar with the rules and regulations in Brisbane. Maybe you're concerned about possible fines if you're not current with all the rules and regulations. If so, don't worry. This article contains all you need to know about skip bin hire in Brisbane or Queensland, including rules, regulations, and the process for skip hire.
Depending on your circumstances, the rules and what you need will vary. Small to medium-sized businesses face different challenges to larger concerns, which may have a more complex infrastructure, and domestic users are another story altogether.
Read on to learn all you need to know about applications for skip bin permits, regulations and safety and how to get the most out of your skip, whether it's for construction, building, DIY, home clearance or other projects.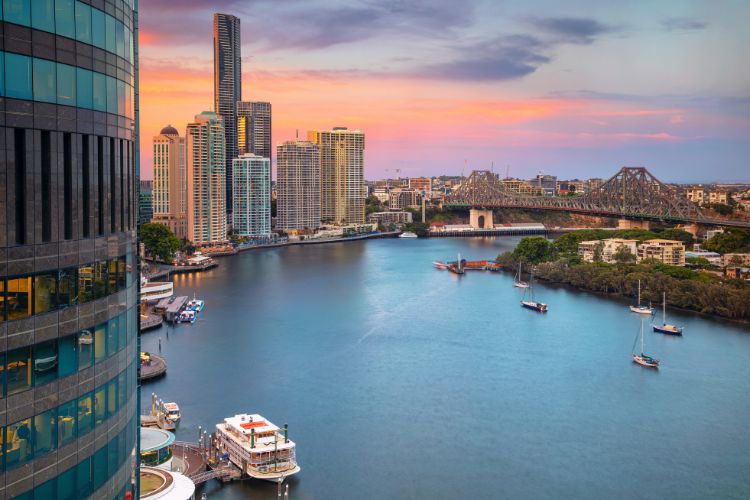 Council Permits
Council permits for skip bins are generally only necessary when the skip bin is going to be placed on a public road, footpath or other public land.
That will include the nature strip or verge outside of your own address unless you own that land – usually, it is owned by the council.
When your plans for a skip bin include parking on public land, your skip bin hire company will arrange for a permit to be in place before the skip bin is delivered. The necessary approvals will be in place long before your skip arrives.
The skip bin company also deals with approval for this. If you want to place your skip bin on your own land – for example, in your garden, private property or other areas you own, then no permit is needed.
Brisbane City Council have a guide system that covers much of the information pertaining to the use of roads in building and development projects.
Council permits, depending where you are in Brisbane
In Brisbane, the rules remain the same – if you're a company, a homeowner, or an organisation such as a school or other place of education, you will always need a permit to place a skip bin on public land.
No permit is needed if the skip bin will be used on your own land. Country/rural areas will often differ from inner city or suburban areas regarding available space.
How many councils are there in Brisbane?
Brisbane has 26 wards, and various suburbs are listed for each ward. The wards are as follows –
Lord Mayor
Bracken Ridge
Calamvale
Central
Chandler
Coorparoo
Deagon
Doboy
Enoggera
Forest Lake
Hamilton
Holland Park
Jamboree
MacGregor
Marchant
McDowall
Moorooka
Morningside
Northgate
Paddington
Pullenvale
Runcorn
Tennyson
The Gabba
The Gap
Walter Taylor
Wynnum Manly

Council permits for residential use in Brisbane
Homeowners dealing with excess rubbish have a variety of options when it comes to waste management.
There is, of course, the local council collection, which is a reliable way to deal with your weekly garbage, depending on the content. Not all councils will remove things such as carpets or larger items like refrigerators or washing machines.
But during those times when waste builds up due to events such as house moves, larger DIY projects or big clean-ups, then the support of professional services is a good idea.
Best Price Skip Bins regularly support domestic customers dealing with more rubbish than they can handle. We work in and around the community, ensuring the waste is collected on time and in a responsible manner. In this way, we keep rubbish from escaping the skip bin and landing in bodies of water or green spaces where it does not belong.
By offering a wide range of skip bins in different sizes and for different waste types, it's easy for domestic or residential customers to manage their rubbish.
Council permits won't often be needed for residential use unless you reside in a very built-up area, meaning you do not have a garden.
Parking a skip bin on a road or verge outside your home will mean you need a permit.

Council permits for small business use in Brisbane
Small businesses in Brisbane often need support with their waste management. Each business may be working on its own, with strict guidelines for reducing waste. Still, some rubbish is unavoidable, and skip bins provide a great method of removing an excess of waste efficiently.
It's simple to organise a suitable skip bin depending on your requirements, but choosing the best placement for the skip bin is another issue.
If you're the person responsible for waste management, it's important to inspect the grounds of the business so that you can choose the best placement for your skip bin.
Choose an area within the boundaries of your own land if at all possible. This means no permit will be needed, as you won't block any footways, paths or roads.
But it's important to select a spot that will be easy to access and won't block any exits or entrances. Also important is to avoid overhanging cables or trees – these can make it tricky for the delivery truck to access the area. Fences and fencelines should not be obstructed, either.
All buildings, regardless of occupancy, will vary, and some will have plenty of space outside for a skip bin to be placed without concern, whilst others, particularly those in inner-city areas, will have fewer options.

Council permits for medium/large organisations in Brisbane
Medium to large organisations in Brisbane that are looking at hiring a skip bin for a project or construction/renovation should consider the best skip bin and parking situation before booking.
Look at your property and see where the most sensible area would be to place your skip bin.
Car parks can be a good option if there is sufficient room. This will mean you do not need a skip bin permit for your skip.
If, however, your premises do not have their grounds, you may probably need to put the skip bin on the public road outside. Make sure to give notice to neighbouring businesses and residents.
In this case, a permit will be needed. You will usually find that every government area has the same or very similar rules regarding skip bins and business use.
Considerations for when you may need a council permit in Brisbane
Speak to our team if you're uncertain about your skip bin permit. Questions such as "Do I need a council permit for my skip bin?" and "Is my proposed site suitable for a skip bin?" are often asked.
Get in touch to ask any questions which you may have before booking.
Considerations for when you don't need a council permit in Brisbane
Organising the hire of a skip bin for your business, home, or organisation is easy when you work out the basic laws beforehand.
When you know that you're going to have space on your own property for your skip bin, all you need to think about is which type of skip bin to book and what size.
Whether you need a skip bin for a home or office clear-out, for renovations or building work, you have a wide range to choose from at Best Price Skip Bins Brisbane.
If you're placing a skip bin on a business premises, ensure all employees know about it beforehand and how to use it.
Some basic safety training regarding using the skip bin and what can and cannot be put into it is important. This way, people are kept safe, and the skip is used correctly.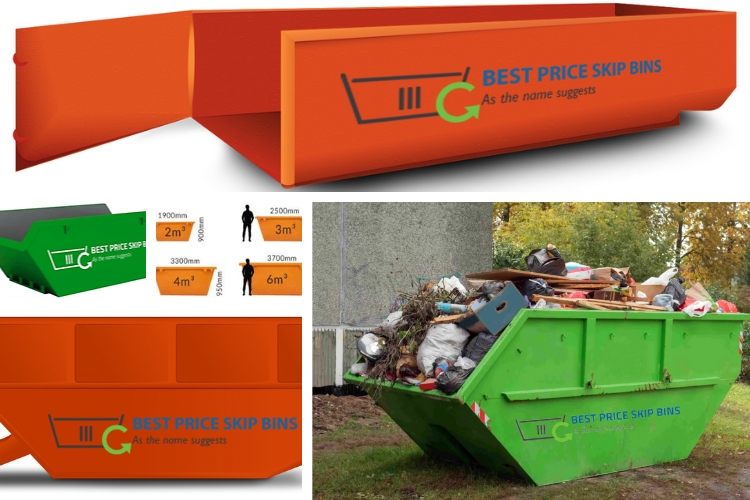 Once you know what you need, it's easy to decide which is the best skip bin to get
As soon as you've worked out whether or not you need a council permit for your skip bin, then it's time to think about what type of waste you will have to get rid of and how much of it there will be.
These considerations are very important as fees will vary depending on the size and weight of the skip bin you need.
Different projects will mean different waste types being produced. Here are some examples of common waste types produced during different projects.
Landscaping project
Generally, this type of project will produce a lot of green waste. Gardens and grounds that are overgrown may need redeveloping and Green waste skip bins are ideal and are suitable for grass clippings, branches, leaves, plants, weeds, vegetation, tree trunks and so on.
If you're moving large amounts of soil, then a soil/dirt skip bin would also be necessary.
House move
House moves create a lot of varied waste. This can include old furniture, carpet, old toys and garden equipment, textiles, plastics, metals, paper and cardboard and much more.
For this job, you'll likely be best with a general waste skip bin, although a mixed waste skip bin is also a contender.
Regular business waste
Businesses often produce very regular and large amounts of rubbish. This can either consist of packaging from the many deliveries which are received or food waste if the business is a restaurant or large organisation.
Is it possible to arrange for permanent skip bin hire in Brisbane? This is where every time your skip bin gets filled up, a new one is delivered and swapped out for the old one.
It's a convenient and reliable way for businesses and organisations to keep waste flowing out of the premises.
A build-up of waste outside your premises can result in complaints from locals or nearby residents, as well as a general risk to the environment, as it can attract animals and bothersome insects.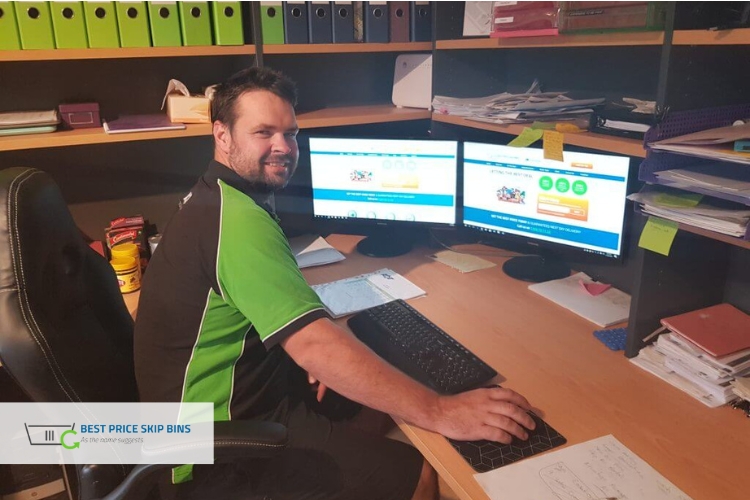 Final thoughts and advice
As you can see, there are many instances where a skip bin permit is needed. Before you begin the process of booking, you should think carefully about where you could park a skip bin on or near your premises.
Consider the following –
Overhanging wires and trees should be avoided
Do not block exits, footpaths or entrances to the building or out of the car park
Make sure employees are trained in using the skip bin
Ensure the waste is not over the fill line, or it could escape the container and end up in local waterways or green spaces and hurt wildlife
Skip bin hire can be seen as a legitimate investment for your business in that it saves time and money. Other waste disposal methods, such as dumping at the local tip, can take up many hours. In addition, the health and safety of those working or using your premises are at risk if you allow rubbish to build up. A build-up of rubbish can encourage pests and create hazards in terms of air quality and safety.
Here in Australia, the rules and regulations around waste management are quite strict and for good reason.
We're all working hard to ensure a better air quality standard; part of that means avoiding landfills. This is why, here at Best Price Skip Bins, we work hard to recycle as much rubbish as possible according to government guidelines.
Contact us if you have any questions about skip bin permits in Brisbane.
We've been in the waste removal business for decades and are always happy to support our domestic or business customers.