As a Sydney resident or business owner dealing with excess waste, you may have wondered how skip bins could help you.
Skip bins are a convenient way to dispose of excess rubbish when your local council pick-up isn't enough.
If you're new to using skip bins, then you may also have wondered about permits for skips in Sydney and what requirements are in place.
For example – do you need a permit for a skip bin in Sydney? How do you get a permit for a skip bin in Sydney? Are commercial and residential rules different? These questions and more will be answered in this article.
As a professional waste management company, Best Price Skip Bins has many years of experience dealing with local council permits and associated paperwork.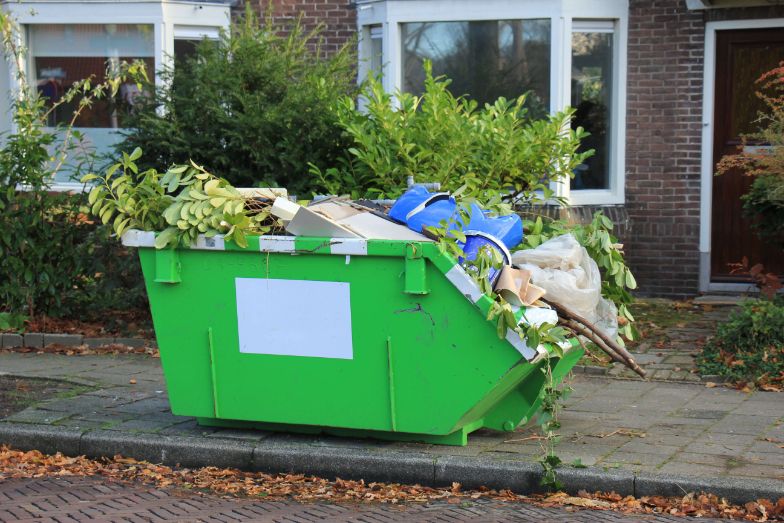 Council Permits
Council permits for skip bins are administered by the Sydney Council and are a way for users to park skip bins in areas not ordinarily set aside for such purposes.
For example, a shop or restaurant owner might need to place a skip bin on the road outside their place of business for ease of use. Because Sydney Council owns the road outside their property, special permission must be sought first.
In general, your skip bin hire company will complete the application for you, so it's a great, all-in-one solution.
Council permits, depending on where you are in Sydney
Your need for a council permit for your skip bin will depend largely on where your property is situated.
If you're a residential customer living on an ordinary suburban street, you'll likely have plenty of space on your driveway or in your garden for your skip bin.
This will mean you don't need a permit. If you live in an inner city area, perhaps in a terraced house with little to no private garden, you'll likely need to park your skip bin in the road outside your home.
This will mean a permit is needed. Similarly, businesses on main or busy streets with no adjoining land or in busy industrial areas will need to park on the verge, nature strip, or road outside the building. A permit will always be necessary in this situation.
How many councils/shires are there in Sydney?
There are 128 local government areas in New South Wales,  33 local government areas in Greater Sydney 95 local government areas and 12 regions in Regional NSW.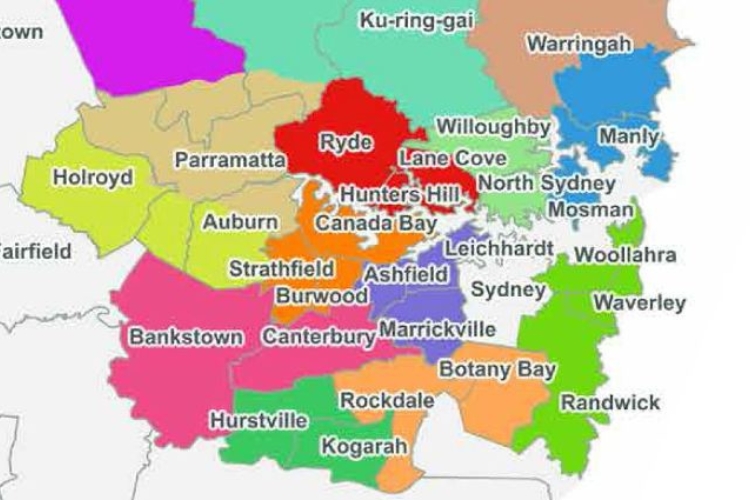 Image Credit: www.governmentnews.com.au
What are they / Where are they?
The following are the local government areas of Greater Sydney.
Bayside Council
Blacktown City Council
Burwood Municipality
Camden Council
Campbelltown
Canada Bay
Canterbury Bankstown
Cumberland
Fairfield
Georges River
Honsby Shire
Hunters Hill Municipality
Inner West Council
Ku-ring-gai Council
Lane Cove Council
Liverpool
Mosman Council
North Sydney Council
Northern Beaches
Parramatta
Penrith
Randwick
Ryde
Strathfield Municipality
Sutherland
City of Sydney
The Hills Shire
Waverley Council
Willoughby
Woollahra
Council permits for residential use in Sydney
As previously mentioned, council permits for residential use in Sydney are not usually needed.
This is because many homes in Sydney have enough land or garden/driveway space to park a skip.
If you want to park a skip bin outside of the boundaries of your property, then you will need a permit.
This includes parking a skip bin on the nature strip or verge, the road or public footpath.
Council permits for small business use in Sydney
Running a small business is hard work – if you're already a small business owner, then you'll be well aware of this fact.
Much of your day-to-day work will include managing not just the services or products you offer, but also maintenance and cleaning.
Waste management can be hard work. This is especially true if you're running a retail enterprise or a restaurant or cafe/food truck. These activities can produce a lot of rubbish.
Packaging and food containers/waste need to be disposed of in an eco-friendly fashion if possible.
Small businesses and eco-friendly waste management
Skip hire with Best Price Skip Bins is one way to deal with your waste. You can feel confident that your rubbish won't just all be taken to landfill either. Here, at Best Price Skip Bins, we care about the environment and work hard to keep landfills as empty as possible.
We recycle a lot of what we collect and we take care that collections are done cleanly so there's no rubbish landing in places it does not belong.

Council permits for medium/large organisations in Sydney
Medium and large businesses in Sydney face issues similar to those of smaller businesses regarding waste management.
The production of rubbish can be a problem if it's not managed well. A build-up of rubbish in your business premises can be a health and safety hazard, so business owners must keep on top of it.
Skip bin hire is an ideal way to deal with regularly produced waste. A mini skip bin or a mobile skip bin parked on your land will not require any permit at all. It also ensures your staff can easily dispose of waste as it's produced.
Considerations for when you may need a Council Permit in Sydney
If you do find that you need a permit for your skip bin, having decided on the best location, you only need to wait for it to be delivered.
It's polite to let neighbours or neighbouring businesses know that you are hiring a skip bin so they're not surprised by its arrival and presence. Let them know when it will be taken away if possible.
Considerations for when you don't need a Council Permit in Sydney
If you do not need a council permit for your skip bin, consider the best placement on your property.
Driveways are good because there's no lawn to damage – if your driveway is too narrow or always in use, a lawn area will suffice.
Ensure no tree branches or cables are overhanging because these might interfere with the lifting equipment needed to place the skip bin down on the ground.
Once you know what you need, it's easy to decide which is the best skip bin to get
So, now that you're more in tune with what is and isn't required for skip bins and permits, it's time to select your skip bin.
Many options are available, depending on what sort of rubbish you have to dispose of.
If you are using a skip bin for a general clear-out or because of a house move, you will likely have a lot of different rubbish.
A general or mixed waste skip bin might be a good choice in this case. These are suitable for a wide variety of waste, including furniture, toys, plastic, metal, and much more.
If you're remodelling your garden, a green waste skip bin will be ideal. Concrete/brick skip bins or soil/dirt skip bins are a good choice for buildings.
We offer different skip bins for different waste types because we can recycle things more effectively.
Contractors for building sites and other professional construction operations often use concrete/brick skip bins safely in the knowledge that much of what is collected there will be recycled.
Whatever your needs, you can choose the best waste type and select the right size for your project. Skip bins come in a very broad range of sizes, so there's something for all needs.
Final Thoughts and FAQs
In conclusion, it's fair to say that skip bins remain one of the most convenient ways to dispose of a larger amount of rubbish, and this is true even if a council permit is required.
Once you have approvals in place, if a permit is required, you can go ahead and use your skip bin.
Booking is a simple process, and here at Best Price Skip Bins, we've made it easy to book no matter when you need your skip bin – for example, a next-day delivery service is available.
Here are some FAQs – but do contact us if you have any questions. We're always happy to help.
Q: Can I put mattresses in skip bins?
A: You can, but we need prior notice, and there will be an additional charge.
Q: Can I put paint in a skip bin?
A: No. Paint, oils and other liquids may not be placed in skip bins.
Q: Can I put white goods in skip bins?
A: Yes, but again, we need notice.
Q: What happens if my skip bin doesn't arrive or is late?
A: In the rare instances this may happen, you should let us know as soon as possible, and we will send a replacement.
Q: For how long can I keep a skip bin?
A: For as long as you need it. You can choose your delivery and collection dates when you book.
Q: How do I book a skip bin?
A: Enter your postcode here and answer the simple questions about your waste type. Choose a size, and then you will see how much the skip bin will cost. Then, you can pay online.