For many years, we humans have been harming the environment in more ways than one. While it is not possible to reverse previous effects, we need to be more environmentally conscious so that further damage is not done. Being environmentally conscious starts from the home itself – proper waste disposal using Skip Bins can really help the environment.
As our population grows and consumer habits continue to grow, how we manage our waste is more important than ever. Many people don't think about where their food scraps, old batteries, flat tyres and broken furniture end up once they've thrown them away. In order to change our waste sorting and recycling practices, it's important to understand just how waste management helps the environment.It saddens to see how many residences are still oblivious to the impact improper waste disposal has on the environment. As a professional in this industry, we will take this opportunity to explain why it is important to go green and how you can achieve this with the aid of green skip bins.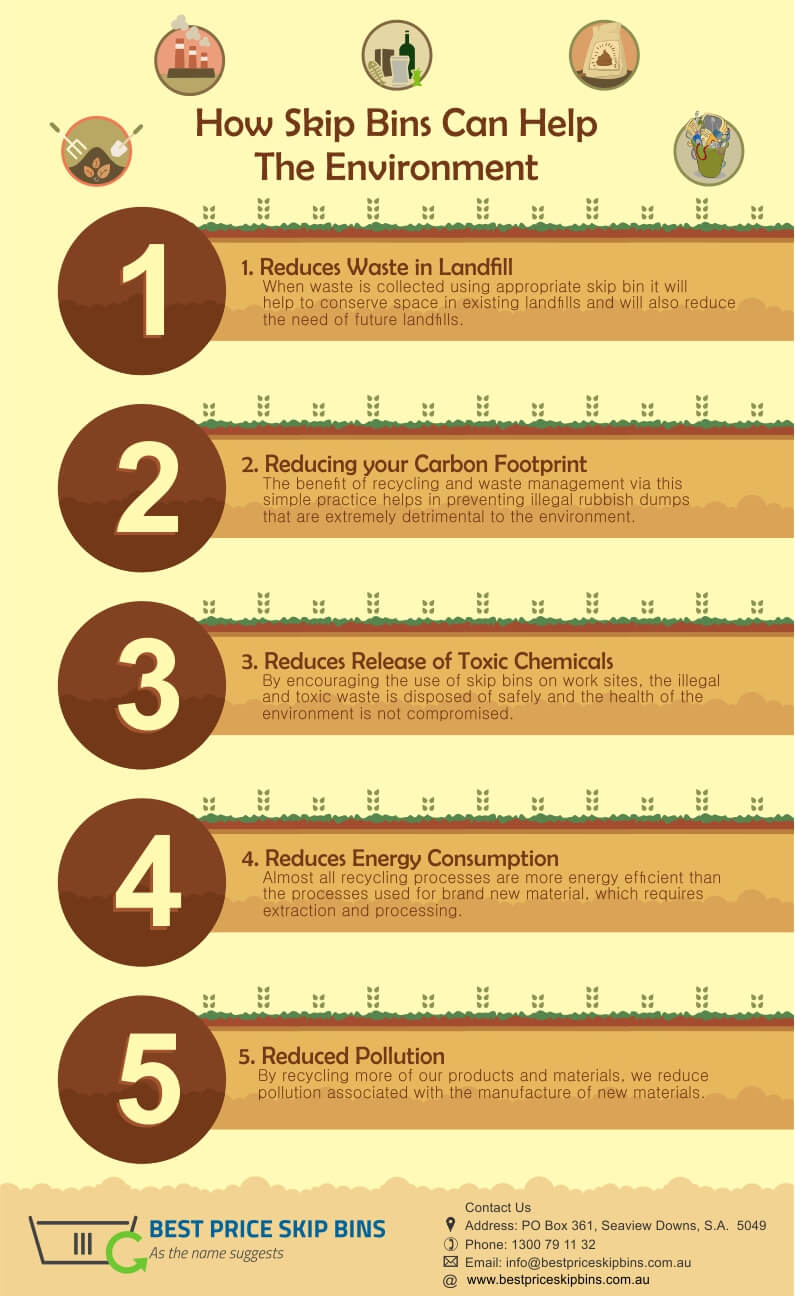 Not sure what kind of skip you want? We will help you find it. Just start with our 3 step process and we will guide you through the options and help you choose the best that you need.