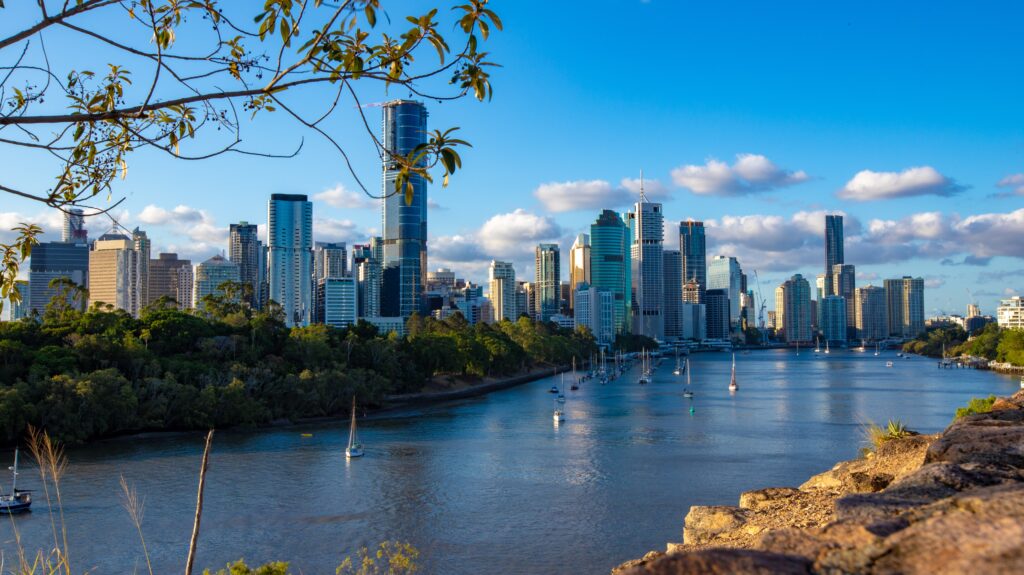 Brisbane is a beautiful, popular city and skip bins are commonly used for both domestic and business purposes. Skip bin hire in Brisbane is a convenient and eco-friendly way to remove rubbish from any property.
Skip bin hire in Brisbane is available in many different sizes, and for most waste types, it's a service used daily across the city and surrounding suburbs.
Why is skip bin hire Brisbane so popular?
Although there are alternatives to skip bins, such as dumps or general rubbish removal, skip bin hire in Brisbane remains the most popular method of waste management for most people.
This is because it's far more convenient than the alternatives.
Taking rubbish to the dump is only useful in some circumstances. Skip bins mean that users can discard their rubbish on-site. There's no need to drive it anywhere, no need to hire a trailer and no need to pay the dumping fees.
Skip bins usually mean one payment, and that's all. Skips are placed in the area the user will find them most convenient, such as on a driveway or on land close to where the building is taking place.
As rubbish is generated, the skip bin is filled. Once full, the skip bin is removed, and the user can carry on with their project.
How much do skip bins cost in Brisbane?
The cost of skip bin hire in Brisbane varies. The deciding factors on cost are which size skip bin you want to use and also how long you want to keep the skip bin.
Mini skip bins are very affordable and are suited to smaller domestic tasks. This type of skip bin measures 2 cubic metres and will hold about 8 wheelie bins of rubbish.
To get a quote that is precise, the best thing to do is to enter your postcode and choose your waste type, then select a day for delivery.
This will immediately show you the cost for the proposed skip bin hire. You're not committed in any way by doing this – it's a convenient tool for users to work out the cost of skip bin hire quickly.
Best Price Skip Bins' booking system works in such a way that users are always shown the cheapest available skip bin for their chosen date. So prices may vary depending on when you're booking and for which date.
Permanent skip bin hire in Brisbane
For businesses which need consistent support with their waste management, permanent skip bin hire in Brisbane is a great option.
Permanent skip bin hire involves the constant rotation of skip bins on your property or at your business premises. You fill one skip up, it's removed, and a fresh one is left in its place.
This is an especially good solution for retail, restaurant and building trades. Large organisations such as schools, hospitals and hotels also utilise permanent skip bin hire.
What can you put in skip bins in Brisbane?
Skip bin hire is designed to be both convenient and eco-friendly. To this end, we offer skip bins for different waste types so that recycling is easier for us to achieve.
We don't just throw all waste into landfills – which is very bad for the environment, we sort out anything which can be re-used and make sure that it is sent to the proper place.
This is why we offer a variety of skip bin types –
General
Green
Concrete/brick
Mixed
Soil/dirt
By separating some waste types, we're able to recycle more. Keeping Brisbane beautiful is part of our job – so we ensure that every time we collect a skip bin, we clean up the area afterwards so that no rubbish can end up in places it does not belong.
Using a skip bin – some tips
If you've never used a skip bin before, you'll need to read on and learn how to make the most of your skip bin.
Firstly, choose your placement carefully. Make sure that it is close enough to the property or area to be cleared out. You don't need to carry heavy rubbish for long distances if that can be avoided.
Secondly, make sure that there are no overhanging trees if possible.
When filling your skip bin, don't place things inside without thought. The best way to fill a skip bin is to begin with the flat items first.
They might include things like planks of wood or broken-down furniture or boxes. Lay these things in the base of the ski bin, flat. By doing this, you will save a lot of space for your bulkier, more awkwardly shaped items.
Place things inside the skip bin so that they fit in well with one another. Don't leave pockets of space.
Do you need a permit for a skip bin in Brisbane?
Not usually – as long as you're placing the skip bin on your own land. If you're thinking of placing a skip bin on the road or nature strip then you should contact your local council to enquire about permits.
Why choose Best Price Skip Bins to hire a skip bin in Brisbane?
We've been in business for many years, and the team behind Best Price Skip Bins have decades of shared experience. We understand the logistics of removing waste quickly, cleanly and in an eco-friendly fashion.
Not only that, but we've ensured that our prices are as low as possible for Brisbane.
We cover all areas, including central Brisbane and the surrounding areas.
When you book with Best Price Skip Bins, you'll get an end-to-end service that puts you, the customer, first. We ensure that communication is top-notch for the entirety of your experience with us.
We know that the times people who need to skip bin hire in Brisbane are also likely to be under some stress. That's because skip bins are used during those times in our lives when there's a lot of work to be done—for example, house moves, house clearances, building and DIY.
Skip bin hire simplifies a large part of the project and removes much stress. Affordable, clean and fast, it's the sensible answer to the question  – how can I quickly get rid of this junk?
If you have any questions about hiring skip bins in Brisbane, do get in touch. We are always happy to advise.