The kitchen, often dubbed the heart of the home, should radiate warmth and functionality. No wonder kitchen renovations are so popular!
Yet, embarking on these renovations can be daunting, with waste accumulation often overlooked, leading to stress and unforeseen challenges.
In this guide, we'll teach you the best strategies for a hassle-free kitchen makeover, including the clean-up and the essential role of effective waste management.
Whether you're in Western Sydney or far north Queensland, renovating a commercial kitchen or your residential space, these tips are tailored for the Australian homeowner, aiming for an eco-friendly and streamlined renovation journey.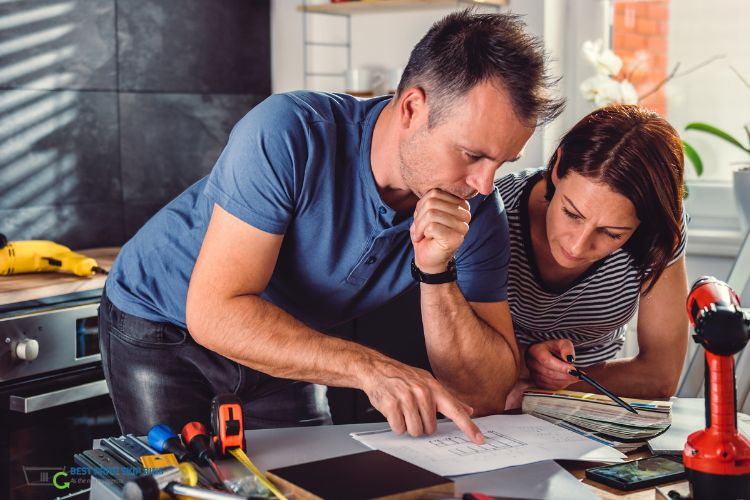 What to consider before a kitchen renovation
Before diving into your kitchen renovation, planning and accounting for certain key factors is critical.
Budgeting: Establish a clear budget that accounts for both anticipated expenses and potential unexpected costs.
Time allocation: Set a realistic timeframe, determining any potential delays or hiccups in the renovation process.
Space evaluation: Thoroughly examine the available space and envision how your new kitchen will fit and function.
Setting priorities: Know the difference between essential 'must-haves' and desirable 'nice-to-haves' to guide your renovation decisions.
Environmental considerations: Be aware of other ongoing home projects, council regulations, or outside factors that could impact the smooth progression of your kitchen makeover.
Benefits of a kitchen renovation
Modernising old designs: Outdated kitchens can be limiting; renovating introduces contemporary designs and technologies, breathing new life into your home.
Refreshing aesthetics: A renovation can give your kitchen a fresh, modern look, making it a more inviting and vibrant space for family and guests.
Increased functionality: Reconfiguring your kitchen layout or integrating new appliances can enhance efficiency, making everyday tasks more manageable.
Boosted property value: An upgraded kitchen can significantly elevate your home's market value, offering a considerable return on investment.
Personalised space: Tailoring your kitchen to your specific needs and tastes ensures it truly reflects your lifestyle and preferences.
The average cost of a kitchen renovation
The average cost of a kitchen renovation varies depending on the space size and the extent of the makeover.
For a small kitchen, you might be looking at expenses from $10,000 to $25,000, while larger or more luxurious kitchens can run anywhere from $30,000 to $50,000.
Given the considerable waste produced, especially in larger renovations, planning for rubbish disposal is crucial. A medium to large skip bin is typically suitable for an average-sized kitchen overhaul.
To ensure you choose the right container, it's a good idea to consult the skip bin hire page for a more precise recommendation.
How to plan a kitchen renovation
Embarking on a kitchen renovation requires thorough planning to ensure a seamless, stress-free transformation.
Before diving into the renovation, organising your thoughts and requirements is crucial. Here's a checklist to help you stay on track:
Checklist for a kitchen renovation
Budgeting: Determine your total budget and allocate funds for each renovation segment.
Design and layout: Consider functionality and aesthetics. Collaborate with a designer, if possible.
Materials and appliances: List everything you need, from tiles to stovetops.
Waste management: Plan for rubbish removal. Consider skip bin hire.
Timeline: Establish a clear timeline, keeping a buffer for unexpected delays.
Permits: Check with your local council for necessary permits or permissions.
Contractors: Research and select trusted professionals to execute the renovation.
Storage: Identify a place to store your belongings safely during the makeover.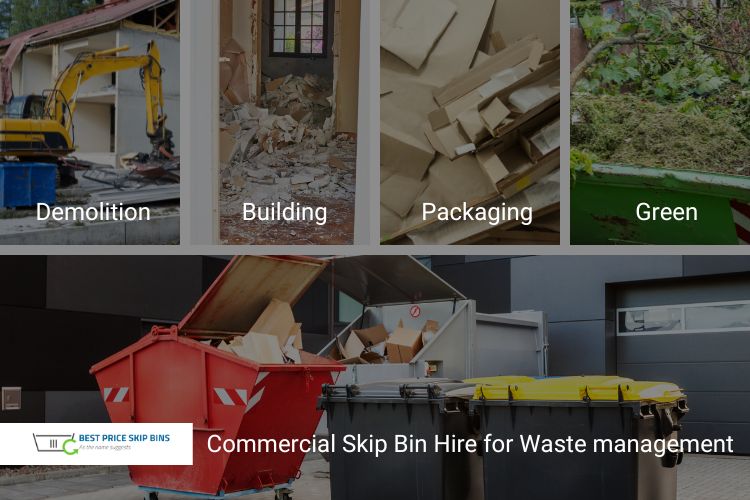 What to look for in a skip bin hire company as part of your renovation process
Choosing the right skip bin business can significantly simplify your kitchen renovation experience. Selecting a provider that aligns with your needs for efficient waste management is essential.
Here are the top things to consider:
Relatability: Timely delivery and pick-up of bins, with a track record of punctuality.
Range of sizes: A wide variety of skip bin sizes to suit different renovation scales.
Customer reviews: Positive feedback and ratings from previous customers ensure a stress-free experience.
How to choose the right size skip bin
Selecting the appropriate skip bin size for your kitchen renovation is crucial for efficient waste management.
Picking the right size means you maximise value and properly contain all waste. Consider the following:
Assess your waste: Estimate the volume of materials you'll dispose of.
Space constraints: Measure the area where you'll place the skip.
Refer to guides: Visit our skip bin sizes page for detailed dimensions and recommendations.
Overestimate: Opting for a slightly larger size can prevent overflow issues.
What can and can't be put in a skip bin
While skip bins accommodate a variety of renovation waste, certain items are prohibited for environmental and safety reasons. Make sure you're aware of the restrictions to avoid potential penalties.
Discuss the following types of waste with your skip bin provider BEFORE you begin your renovation:
Hazardous materials: Asbestos, chemicals, and some paints.
Electrical appliances: Like refrigerators or microwaves.
Tyres and batteries: These require special disposal methods.
Liquids: Oils, paints, and solvents.
E-waste: Computers, TVs, and other electronics.
How to properly fill a skip bin for kitchen renovations
Optimising skip bin space is vital to avoid extra costs and ensure safe disposal. Here's a guide to filling it efficiently during kitchen renovations:
Start with flat items: Place items like old tiles or laminate flooring at the bottom.
Break down large pieces: Dismantle cabinets or countertops to save space.
Fill gaps: Use smaller waste like timber offcuts to fill voids.
Don't overfill: Keep waste level with the bin's rim for safe transport.
Separate hazardous waste: Items like old electrical appliances should be disposed of separately.
Common mistakes to avoid when using skip bins for kitchen renovations
When navigating kitchen renovations, mistakes with skip bins can lead to delays and additional expenses. Here's what to watch out for:
Underestimating skip bin size: Ensure you assess the job's scale to get the right size.
Overfilling the bin: Exceeding its limits can result in extra charges.
Disposing of prohibited items: Know what can't be put into the bin, such as asbestos or chemicals.
Not planning bin placement: Make sure you have a convenient, accessible location, keeping council regulations in mind.
Ignoring weight restrictions: Overloading can pose transport risks and incur extra fees.
How to save money on skip bins for kitchen renovations
Optimising your skip bin hire for kitchen renovations can lead to significant cost savings. Being environmentally conscious and strategic in your approach will help. along with these tips:
Reuse or sell items: Consider whether some can be reused or sold before tossing. This reduces waste and maximises your space.
Choose green disposal: Look for skip hire services championing eco-friendly waste management, potentially offering better rates.
Hire for specific durations: Evaluate how long you'll need the bin to avoid prolonged hire costs.
Choose the right size: Don't overpay for space you won't use.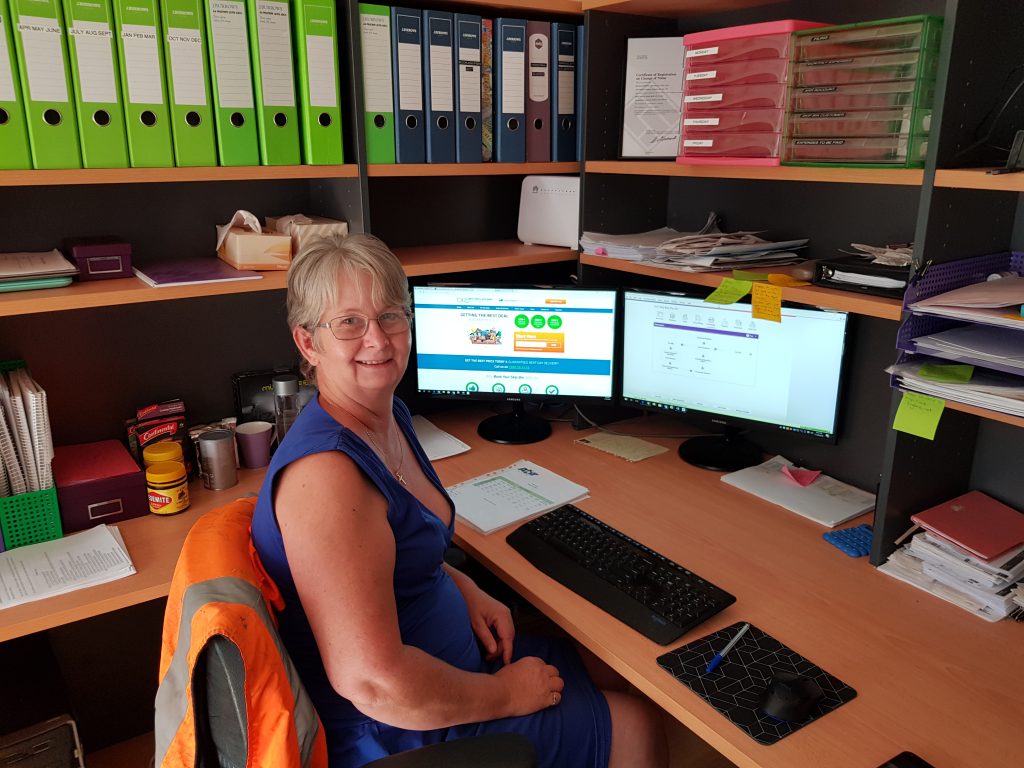 Who to call when you're ready
When it's time to handle waste from your kitchen renovation, keep things stress-free. Call Best Price Skip Bins, your one-stop solution for seamless service in various areas.
Our team is ready to guide you every step of the way, answering any questions, providing quotes tailored to your job, and ensuring that your construction site turns into a brand-new, clean kitchen.
Let us make your renovation smoother. Contact us today and check out our skip bins that are available for hire.