Green waste removal for Melbourne homes and businesses is something most of us have to organise at some point. If you've recently pruned your overgrown trees, cleared out a massive pile of yard waste, or completed a garden overhaul, you'll need an efficient way to deal with your extra green waste. Dealing with garden organics can be tricky – especially if there's a large amount to dispose of.
With many options available for green waste removal in Melbourne, you may wonder what the most reliable and convenient removal method is. Today, we'll look at all the various services and environmentally friendly practices that individuals and businesses can use to seamlessly remove their green organic waste.
What happens if green waste is left to rot?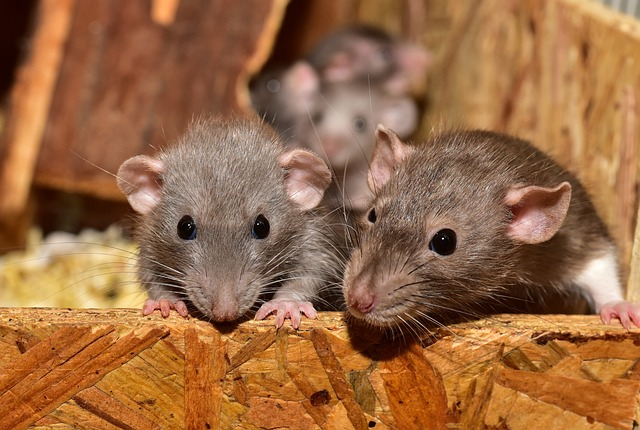 If left unmanaged, green waste can not only rot down and create a bad odour but also attract pests such as beetles, snakes and rodents.
A rotting heap of green waste is also a fire hazard. If not properly managed, green waste can slowly heat, smoulder and eventually catch fire. This is especially true if a new batch of dry green waste, such as leaves or grass, is added to the heap.
What's considered green waste?
Green waste can be thought of as anything which grows outside, such as leaves, grass, weeds, vegetables, branches, bark and so on. Whilst food scraps are indeed a kind of green waste, they're not quite the same as green waste in the traditional sense.
Common types of green waste
Branches
Twigs
Sticks
Leaves
Palm fronds
Weeds
Flowers
Grass clippings
The 7 Best Ways to Dispose of Green Waste
Disposing of green waste isn't difficult. We're fortunate to live in a city that is well committed to improving the planet's health.
Avoiding landfill is vital
This means that we all have plenty of options for composting, avoiding landfills and caring for the environment.
Whether you're looking for someone to come and collect your green waste or for you to manage the job yourself, check out the 7 best ways to dispose of green waste.
1. City of Melbourne Free Garden Waste Collection Program
If you need support with your green waste removal and disposal, you might benefit from the City of Melbourne's free garden waste collection program. This program is available for all Melbourne residents and is extremely useful when you're struggling with lawn clippings, tree trunks, branches and leaves.
Melbourne's free garden waste collection program allows the following:
1 garden waste collection per month
A maximum of 2 cubic metres per collection
You'll need to book your collection on the Thursday prior to the weekend of collection. All collections are made on a Saturday. Garden waste must be placed on your kerb at 6.00 am on the Saturday of your collection. It should be neatly bundled and secured to not blow into the street.
What won't be collected
The service will not remove any of the following –
rubbish
plastic bags and food packaging
potting mix, soil and ash
treated timber
gardening equipment
plant pots
polystyrene and Styrofoam.
2. Hire a Skip Bin for Green Waste Removal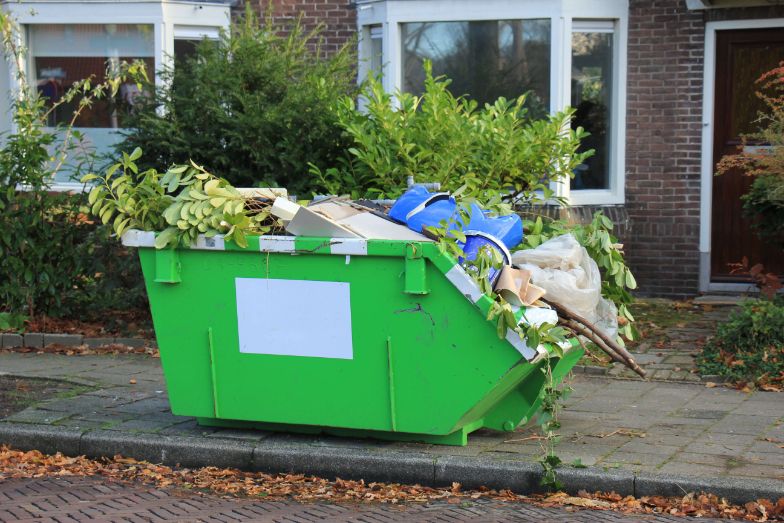 Did you know that skip bin hire companies have skip bins specifically for green waste removal?
Green waste skip bins are ideal for most home or business owners because they're meant specifically for that waste type, and all the green waste collected is then turned into compost.
This is a much more eco-friendly way to deal with green waste than throwing it into your general waste, as that ends up in the landfill.
Green waste disposal is simple when there's a skip bin delivered to your door. When you book, you get to choose your day of delivery and your day of collection. This means you can select the best day that suits you and your needs. Green waste disposal need not be time-consuming with a skip bin on hand.
Pros of skip bins include
Next-day delivery is often available
The skip bin can stay at your property for as long as you need it
Skip bin companies recycle green waste
Skip bins are affordable
Cons of skip bins include
Skip bins are quite large, so if you have a small amount of green waste, it might not be the ideal solution
3. Take it to a community garden to compost
Many community gardens have extremely rigorous composting processes in place. Community gardens are, by nature, environmentally friendly, so most will be keen to take the extra green waste and add it to their own for composting. Call ahead to check that they have the capacity for your green waste removal and their own.
Pros of using a community garden for green waste include
Supporting local organisations
Free
Cons of using a community garden for green waste include
Not all community gardens have the space for extra green waste
4. Hire an Airtasker for green waste disposal
Airtasker is a great platform to turn to when you need assistance. It works by posting a task, and then local Airtaskers offer to complete it.
Payments are managed online, so there are no cash changing hands either. An Airtasker hired to remove your green waste may turn up in a suitable vehicle and immediately drive it away.
Pros of Airtasker include
Easy to budget
You set the price
You can see reviews of worker's past tasks
Cons of Airtasker include
Working with strangers isn't for everyone
No real guarantee the green waste will be recycled
5. Hire a rubbish removal truck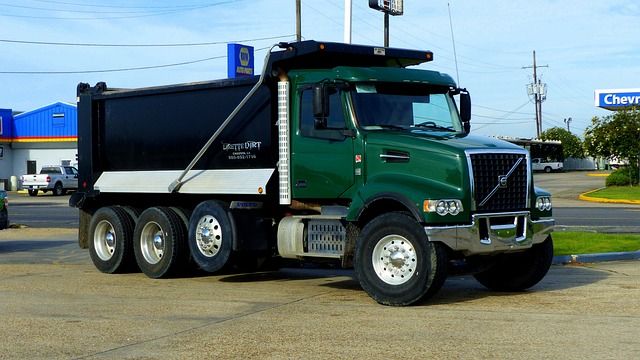 A rubbish removal truck is a similar service to skip bin hire but different in that the rubbish is taken away in, most usually, an open-backed truck. Most rubbish removal trucks are happy to deal with green waste.
Pros of rubbish removal include
Fast removal of green waste
Affordable
Cons of rubbish removal include
An open truck can often lose waste on the road
Trucks don't hold as much waste as skip bins
The truck cannot be left in situ whilst you fill it up. It arrives and leaves quickly
6. Start a compost pile for organic waste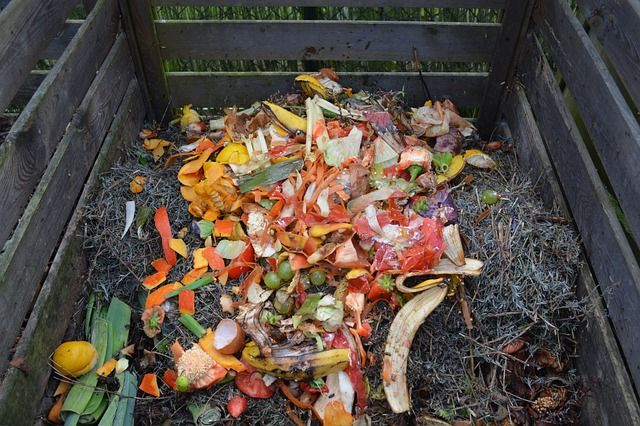 Compost piles or bins are an excellent solution to the issue of green waste building up over time. You don't need a huge garden to manage a green waste compost heap or bin. Compost bins are a neat, space-saving way to benefit from composting at home without taking up much space.
For most homeowners with a garden, it's not too difficult to set up a home composting process. With a well-designed home composting process, your green waste is easily turned into useful compost, which you can use on your plants.
If you have a large amount of green waste to manage, whether that's plant matter, garden organics or food scraps, it may be too much to benefit from a composting process. Compost takes time to create. The process is organic, and the waste slowly breaks down over time. Attempting to compost very large amounts of green rubbish can result in dangerous overheating. However, composting is a good idea for smaller, more manageable amounts.
For the average business owner, it's somewhat trickier, however. Most Melbourne-based businesses don't have a garden or the capacity to manage a home composting system. Unexpectedly, larger amounts of green waste can be problematic as most Melbourne council bins only hold a small amount, and green waste collection services are unavailable weekly.
You can put food scraps into your council-managed green waste bin, which will then be taken to a facility where it is all turned into compost. Be careful to keep packaging out of your green waste – things like plastic wrap or tags don't belong there.
Pros of composting include
Constant supply of organic compost
The knowledge that you are contributing to efforts to keep waste out of landfill
Cons of composting include
Space needed
Slight fire risk if not managed properly
7. Drive your garden waste to the tip
The tip, or dump, is one option for rubbish removal. Most towns have at least one tip for the public to use, so you won't need to travel far. However, there are several drawbacks to using tips. The main one is that they are simply not very environmentally friendly.
Pros of driving waste to the tip
You get to choose when to dispose of your green waste
Cons of driving waste to the tip
Greenhouse gas is a result of the landfill, and most tips will use landfill to dispose of rubbish of all types
You have to pay to use the tip
Your vehicle will suffer wear and tear and get dirty
You will need to pay for fuel
You use precious time and muscle power to load green rubbish onto your vehicle and then drive it to the tip
The City of Melbourne Tipping Fees
For more information about Melbourne tips, check their official website.
Is there a green waste collection outside of Melbourne?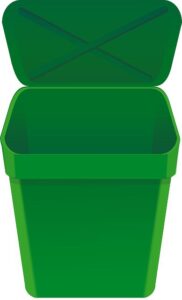 Yes. Best Price Skip Bins offers green waste collection right across Australia. Green waste collections via skip bin delivery are an eco-friendly and affordable way to manage your green waste removal. A skip bin of your choice will arrive on your doorstep on your selected date. This means you can manage your green waste effectively.
Best Price Skip Bins services all across Melbourne and surrounding regions. If you need support with your green waste removal, all you need to do to book is enter your postcode, choose a green waste skip bin and choose the day for delivery/collection.
Your skip bin will arrive when specified, and you only need to fill it up in time. The waste will then be taken and processed, ready for recycling. This is much better than throwing it in landfills, which aren't good for the environment.
Your skip bin will be supplied via a local skip bin contractor who knows your area. This is helpful because a local supplier is always best when it comes to locating your address and managing permits or parking. Best Price Skip Bins have decades of collective experience in the skip bin industry. If you have questions or concerns about green waste collection or anything else related to skip bins, get in touch with their team.