Skip Bins Westbourne Park
Hiring Skip Bins Westbourne Park – What you Need to Know
Skip bins Westbourne Park are often in high demand because this is a very popular suburb. Placed perfectly for commuters and for those families with children who need to be close to good schools, it's the ideal suburb for many reasons. Great shopping and a wide mix of high-quality housing mean that property is often sold quickly. As people move into the area and build new homes, skip bins Westbourne Park are in demand because home improvements create waste.
Best Price Skip Bins have been assisting the people of this area for many years and across Adelaide in general we have built a strong reputation for fast and affordable service. What makes us different is our promise to provide our customers with the best price every time. We use our strong links with the best skip suppliers in the area to shop around and grab you a great deal every time. You don't need to waste your precious time getting multiple quotes; that's what we do!
Ordering is easy. Just enter your postcode into our easy-to-use online form and we will do the rest. Whether you just want a quote or you're ready to order today, we'll potentially have a skip bin at your door within 24 hours.
What can you put in Westbourne Park skips?
Almost anything bar a few exceptions. The exceptions include liquids and asbestos. However we do collect general waste, green waste, concrete/bricks, soil and even mixed waste. You might wonder why we try to keep waste types separated in our skips– it's to allow for recycling when possible. This is because we've always been an eco-friendly company. Keeping waste our of landfill is important for the environment so we try to implement recycling as much as possible.
Did you know that dumps charge extra for certain items that you may need to dispose of including mattresses and tyres? But you can save some money by using a skip bin instead of taking it to the dump. With mattresses, just remove the outer material off the springs and put them separately in the skip bin. The springs can then be disposed of as scrap metal and the material is general waste. No more extra dumping fees!
If you would like to ask questions about what you can and cannot put into Westbourne Park skips, don't hesitate to get in touch with us. Our friendly team are well-informed and always ready to help and advise where possible.
What size skip bin hire Westbourne Park should I order?
Many people find this issue a little confusing if they've never ordered before. It's not hard to work out though…especially if you use our skip bin size guide. Follow the link and scroll down for a clear picture of how large our skip bins are. From there, you can work out which size you need. For smaller waste collection, you might find that mini skips Westbourne Park are perfect for your needs.
Best Price Skip Bins have skip bins for hire of all sizes, ranging from 2m3 up to 30m3, so no rubbish removal job is too big or small!
Below is a list of all sizes available for skip bin hire Westbourne Park. If you have any questions you'd like to ask, do get in touch.
•2m3 Mini Skips
•3m3 Mini Skip Bins
•4m3 Small Skip Bins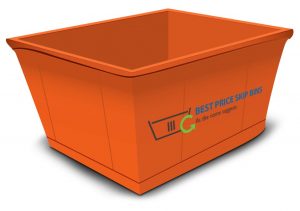 •6m3 Large Skip Bins
•7m3 Large Skips
•8m3 Extra Large Skip Bins
•9m3 Extra Large Skips
•11m3 Hooklift Skip Bins
•15m3 Large Hooklift Skips
•30m3 Extra Large Hooklift Skip Bins
How do I find the cheapest skip hire Westbourne Park
You can't get cheaper skip hire Westbourne Park than that which we offer. We're a family owned and operated company so we fully understand the importance of budgeting. Because our unique system is designed for the customer's convenience, you'll always be offered the best deals going when you book with Best Price Skip Bins.
Just enter your postcode into the handy online form and you will be taken through a series of simple questions. Then you can decide whether to order or get a quote.
Are skips Westbourne Park the best method of rubbish removal?
Every time! You have two options when it comes to rubbish removal. The double handling method or the easy way. It's hard enough work filling a trailer but then to have to take it all the way to the nearest dump and then unload it all again is soul destroying. Your time, your energy and your fuel are all going to waste! Not to mention the dumping fees, needing to reverse a trailer or even having to hire a trailer in the first place. Just hire a skip and be done! All you have to do is fill the skip up…we do everything else!
Using skips Westbourne Park is an extremely convenient and cost-effective method of waste disposal and Best Price Skip Bins can make it the cheapest method too.
Did you know that most skip bins even have a ramp for easy access so if you need to dispose of concrete or soil you can do so using a wheelbarrow?
Do I need a council permit for a skip bin?
A council permit is not required if placing the skip on private property. However, if the skip bin is to be placed on public property such as the nature strip, street or footpath, a permit is required. If you have any questions about permits, contact Mitcham City Council.
To book your skip bin or get a free quote today, just give us a call or enter your postcode here.
Meet The Team at Best Price Skip Bins