Skip Bins Richmond
Hiring Skip Bins Richmond
Not so long ago, Richmond was awarded the accolade of "Adelaide's most liveable suburb" and it remains extremely attractive to date. A lovely suburb with high quality houses set on generally large blocks, skip bins Richmond are always in demand as people move into the area and make improvements to their properties. Best Price Skip Bins have been supplying these skips for many years now and we're experts in the industry!
We're not only the fastest skip bins Richmond suppliers but also the cheapest. We achieve this thanks to our many connections with some of the best skip bin suppliers in Adelaide and beyond.  We're able to scout out the lowest priced skip bin for you every time you book with us.
Booking or getting a quote is simple; just enter your postcode and follow the instructions!
What can you put in a skip bin in Richmond skips?
Almost anything! We do have a few exceptions such as asbestos and liquids, but otherwise we take general waste, green waste, concrete/bricks, soil and even mixed waste. You might wonder why we try to keep waste types separated in our skips– it's to allow for recycling when possible! We're an eco-friendly company and our environment is important to us.
Did you know that dumps charge extra for certain items that you may need to dispose of including mattresses and tyres? But you can save some money by using a skip bin instead of taking it to the dump. With mattresses, just remove the outer material off the springs and put them separately in the skip bin. The springs can then be disposed of as scrap metal and the material is general waste. No more extra dumping fees!
If you are unsure about what can go in your skip bin or if garden waste can be mixed with household rubbish for example, just give us a call. We're always happy to advise our customers on Richmond skips!
What size skip bin hire Richmond do I need?
We have a huge range of skip bins for hire and working out which size you need isn't hard. Our smallest mini skips Richmond are 2m3 in size and will hold about the same amount as 8 general waste bins…the kind the council give you to use at home.
When packing your skip bin, whatever size you do order, pack with care to ensure that you fit more in!
Below is a list of all sizes we supply for skip bin hire Richmond.
•2m3 Mini Skips
•3m3 Mini Skip Bins
•4m3 Small Skip Bins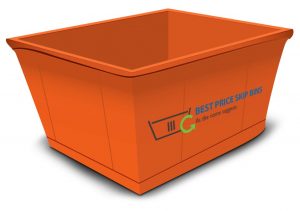 •6m3 Large Skip Bins
•7m3 Large Skips
•8m3 Extra Large Skip Bins
•9m3 Extra Large Skips
•11m3 Hooklift Skip Bins
•15m3 Large Hooklift Skips
•30m3 Extra Large Hooklift Skip Bins
How do I find the cheapest skip hire Richmond?
Easy…you're already there! You cannot get cheaper skip hire Richmond because we've got a unique system. We use our connections to find the lowest priced skip hire Richmond and that's the one you get when you order with us.
We only work with the best skip bin hire companies and have access to them all. Just enter your postcode and that's it! Your skip bin could be with you tomorrow!
Are skips Richmond the best way to remove my rubbish?
Yes. There's no question about that! You have two options when it comes to rubbish removal. The double handling method or the easy way. It's hard enough work filling a trailer but then to have to take it all the way to the nearest dump, then unload it all again is exhausting! Not to mention the dumping fees, needing to reverse a trailer or even having to hire a trailer in the first place. Just hire a skip and be done! Skips Richmond are convenient and with Best Price Skip Bins, they're very affordable too!
Most skip bins even have a ramp for easy access so if you need to dispose of concrete or soil you can do so using a wheelbarrow. Call today for more information or just enter your postcode!
Do I need a council permit for skips Richmond?
A council permit is not required if placing the skip on private property. However, if the skip bin is to be placed on public property such as the nature strip, street or footpath, a permit is required. The City of West Torrens can provide more information on permits if you have any questions.
If you're ready to book or would like to find out how much a skip bin will cost, just enter your postcode and we'll sort it out for you!
Meet The Team at Best Price Skip Bins