Skip Bins Noranda
Hiring Skip Bins in Noranda Perth – Best Price Skip Bins Make it Easy!
Skip bins in Perth are always in demand as people build and renovate new and old homes. Skip bins in Noranda are often seen on the streets and in the gardens of the pleasant homes in the area. Many home and business owners know that Best Price Skip Bins are the most reliable providers and book regularly with us.
A convenient and safe way to dispose of all sorts of waste, skip bins in Noranda are easy to manage and easy to book and once in place, you simply fill them up and then they're removed at a date you've already set when booking.
Waste is then taken to a disposal point for the purpose of separation and recycling. Best Price Skip Bins in Noranda work hard to ensure that rubbish is carefully sorted so that recyclables are dealt with correctly. Skips Noranda makes sense when you're short of time and want to get the job done fast.
Why choose Best Price Skip Bins?
There are several reasons to work with Best Price Skip Bins. Saving you both time and money, it's just much easier to deal with waste on your own doorstep. Dump runs cost both time and money. Noranda skips save you a lot of effort!
We are one of a few skip bin hire Noranda agencies that offer extended hire periods to our customers.
And we do this without having to make any extra penalties or charges. You'd need us if you are going to have a major renovation, cleanup, or construction project to handle. While ensuring that your waste disposal is properly dealt with, we will help you save time and effort with skip hire Noranda.
What can you put in a skip bin?
Almost anything apart from asbestos. If you need to dispose of asbestos, please get in touch with us and we will endeavour to advise. Otherwise, please visit healthywa.gov.au for government advice on legal and safe methods of disposal.
We can collect most other types of waste, including general waste, green waste, concrete/bricks, soil and even mixed waste.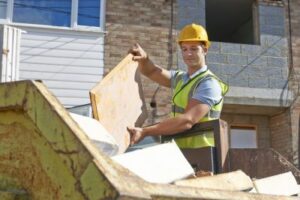 You might wonder why we try to keep waste types separated in our skips– it's to allow for recycling when possible! Did you know that dumps charge extra for certain items that you may need to dispose of including mattresses and tyres? But you can save some money by using a skip bin instead of taking it to the dump.
There is always a suitable option when you book with Best Price Skip Bins. Whether you need short-term or long-term skip hire, we've got all you need. Don't let your skip bin hire needs overwhelm you. We are here for you!
What size skip bin should I order?
Check out our size guide here – it's easy to work out how much waste you can fit into each option. Don't throw items into your skip bin without a little planning though. Planning how to put waste into a skip bin means you'll get more into it. Flat items should go in first – laid on the base of the skip bin. Then other items should be packed on top of it.
Consider the size of your project
Depending on your project size, there is a wide range of bin sizes and capacities to choose from. Get in touch with us if you need more advice. Remember, we also stock mini skips Noranda and these are a good option if you only have a small amount of waste.
Prompt delivery and removal
When it comes to collecting and removing rubbish, there is a need for prompt action.
Keeping waste for a long period of time can be dangerous to both human health and the environment. This is why it's important to find an efficient and dependable skip bin hire Noranda service. Specifically, one that offers prompt delivery and removal at all times.
Do I need to get a permit for a skip bin in Perth?
Not usually. If the skip bin is on your own land, then no permit is needed. If you want to put the skip bin onto a public road or path then you will need to seek a permit and this must be in place before you book.
Get in touch for advice
It's our duty to take care of your rubbish and we pride ourselves on offering a helpful and friendly service. Do get in touch if you have questions or concerns. We're always happy to help.