Skip Bins Noarlunga Centre
Hiring skip bins Noarlunga Centre
Noarlunga Centre is a thriving and popular area which is situated less than an hour from Adelaide's CBD. Because Noarlunga Centre is so close to this part of Adelaide's beautiful coastline it is well utilised by visitors and residents alike. There's a great choice of shops and services in the area as well as high quality housing. Hiring skip bins Noarlunga is simpler than ever thanks to the service offered here at Best Price Skip Bins.
Best Price Skip Bins are experts in the business and we understand what it is that our customers value…and that's great prices and a reliable service. If you are moving house or perhaps just reorganising your home or garden then it's highly likely you've considered Noarlunga Centre skips. Skip bins offer a clean and convenient way to ditch your unwanted rubbish. All you need to do is contact us to make your order. You can call or fill in our responsive form and then we'll do the rest!
We dedicate ourselves to using our extensive industry contacts to grab you a bargain. When you order Noarlunga Centre skips, we find you the cheapest option available and ensure that you get it within 24 hours of ordering.
What can you put in a skip bins Noarlunga?
There's not much we can't take! Best Price Skip Bins do accept green waste, soil and rubble, bricks, old tyres and mattresses. We ask that where possible, customers separate their waste into different types as this makes it easier for us to recycle…which of course means less into landfill.
We do not accept asbestos in our skip bins so if you're looking at skip hire Noarlunga Centre for that purpose, please call the professionals as they are able to remove asbestos without danger to you or your family. Onkaparinga Council can offer further advice regarding the safe removal of asbestos.
If you have any questions regarding what we can and can't accept or about how to sort your waste, please contact us here and we will be happy to help.
What size skip do I need to hire?
Skip hire Noarlunga Centre is great for dealing with waste of all kinds and sizes. We do offer mini skips Noarlunga Centre, so if you only have a small amount to deal with but which is too much for your general waste bins, you should consider ordering a mini skip. For larger amounts, we go all the way up to 30m3 in size.
No job is too big or small for Best Price Skip Bins. Below is a comprehensive list of all the skip bin sizes which we offer.
•2m3 Mini Skips
•3m3 Mini Skip Bins
•4m3 Small Skip Bins
•6m3 Large Skip Bins
•7m3 Large Skips
•8m3 Extra Large Skip Bins
•9m3 Extra Large Skips
•11m3 Hooklift Skip Bins
•15m3 Large Hooklift Skips
•30m3 Extra Large Hooklift Skip Bins
How do I find the cheapest skip available?
Just contact Best Price Skip Bins and we'll find it for you! That's what we specialise in…grabbing great deals for our customers. We have extensive links in the area with all of the best skip hire companies and we use those links to ensure that you get the best deal when you book a skip bin.
You don't need to worry about going to the local dump, loading and unloading trailers because skip bin hire Noarlunga Centre is both convenient and affordable. As a family owned and run company we understand that budgets matter. That's why we promise to search out the best deals for our customers and get their skips out quickly.
Is skip bin hire Noarlunga Centre the best way of removing my rubbish?
There are two choices when it comes to getting rid of unwanted rubbish; hire a skip bin or make multiple dump runs. Making dump runs may at first seem easy but once you work out how many hours you spend loading trailers only to have to unload them again and pay the fees to do it…then skip bins suddenly seem a very sensible option.
You order, we deliver and take it away when you're finished. What could be simpler? Call now or fill in our form to get your skip bin as soon as tomorrow.
Do I need a council permit for skips Noarlunga Centre?
If you plan to place your skip bin within the boundaries of your own property then you will not need a permit. If however, you would like to place it outside your property then a skip bin permit will be needed. Some people prefer to place skip bins on the nature strip outside their gardens for convenience and this is fine if you have a permit.
Contact Onkaparinga Council to learn more about permits.
If you would like to benefit from the convenience of a skip bin, order one today or get in touch to learn more.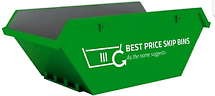 Meet The Team at Best Price Skip Bins
[google-reviews-pro place_photo=https://maps.gstatic.com/mapfiles/place_api/icons/generic_business-71.png place_name="Best Price Skip Bins" place_id=ChIJgewCDTLRsGoRZgcnnXREPgU auto_load=true rating_snippet=true sort=1 min_filter=5 hide_photo=true disable_user_link=true view_mode=list open_link=true nofollow_link=true]
Waste Types
Please read the important information below regarding what you can and can't put in the bin for each waste type