Skip Bins Mylor
The Best Skip Bins – Mylor
Mylor is one of Adelaide Hills' most attractive and historical towns. A quaint high street with all of the usual stores found in a country village adds to the charm. Many residents of the village are lucky enough to own quite large and often older properties. This of course means that maintenance is high priority and as such, skip bins Mylor are in high demand.
Best Price Skip Bins have been supplying the people of Mylor and surrounds with the best skip bins Mylor for years now and as a result, we really know what we're doing! We understand that for our customers, the main priorities are cost and speed. As such we've worked out the best way to ensure that you, the customer, always get the lowest prices on skip bins Mylor. We shop around amongst our extensive connections with skip bin suppliers in and around Mylor and the extended Southern area.
This enables us to ensure that you always get a great deal. You simply cannot get a lower price than you will with us. Ordering is simple too. To get a quote or to book, just enter your postcode and we'll do the rest!
What can you put in Mylor skips?
We can collect most types of waste, including general waste, green waste, concrete/bricks, soil and even mixed waste. We do ask that you try to keep certain waste types separated in Mylor skips.
This includes mattresses. If possible, remove the outer layer of fabric and then we can easily process the materials for recycling and waste. As an eco-friendly company, recycling is important to us.
If you are unsure about what can go in your skip bin or if garden waste can be mixed with household rubbish, just give us a call. We're always happy to help!
What size skip bin hire Mylor should I order?
Many of our newer customers are unsure about this. We offer a large range of sizes which start of small…2m3 and go all the way up to 30m3. Mini skips Mylor are a popular option for people with just a little extra waste to get rid of…perhaps you've cleared out your shed or spare bedroom? Larger skips are great for renovations, moving house or garden remodelling.
If you're unsure, don't hesitate to ask…our team is well-trained and experienced in all things relating to waste management!
Below are the sizes on offer for skip bin hire Mylor.
•2m3 Mini Skips
•3m3 Mini Skip Bins
•4m3 Small Skip Bins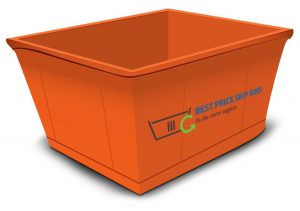 •6m3 Large Skip Bins
•7m3 Large Skips
•8m3 Extra Large Skip Bins
•9m3 Extra Large Skips
•11m3 Hooklift Skip Bins
•15m3 Large Hooklift Skips
•30m3 Extra Large Hooklift Skip Bins
How do I find the cheapest skip hire Mylor?
Well you've come to the right place! There IS no cheaper skip hire Mylor than that which you'll get with Best Price Skip Bins! We're a super-organised company too so you could get your skip bin within 24 hours.
Once you book with us, we set to work to scout out the cheapest skip bin on offer…and that's the one you get. Don't waste your own time calling multiple companies to get quotes. Just call us or book online and we'll do it for you!
Are skips Mylor the best way forward?
Always. Yes, you can choose to visit the local dump…but why do that when they charge for you to leave your waste with them? Not only that but you also have to consider the fuel and time you will use in managing your own waste in addition to the muscle required to fill multiple trailer-loads of rubbish and then empty them at the end!
We deliver your skip to your door, you fill it and we dump it. No time-wasting and back-breaking trips to the dump for you! We even include a ramp with many of our larger skip bins so that you can fill your skip with even the heaviest waste.
Skips Mylor are the sensible and affordable option when you book with us.
Do I need a council permit for skips Mylor?
A council permit is not required if placing the skip on private property. However, if the skip bin is to be placed on public property such as the nature strip, street or footpath, a permit is required. Adelaide Hills Council can offer more information on permits.
Book today and save your time! If you'd just like a quote, that's fine too…enter your postcode and we'll be pleased to get you a quote.
Meet The Team at Best Price Skip Bins
Easy Ordering
Tim Watson
05:56 22 Feb 19
Alistair Carrs is the best employeeHe deserves a carton of cold beer at the end of each week!!! Excellent serviceThanks!
Tim Watson
05:56 22 Feb 19
Alistair Carrs is the best employeeHe deserves a carton of cold beer at the end of each week!!! Excellent serviceThanks!
Kerree Batchelor
03:55 24 Nov 18
definately recommend this company.
paul sunman
08:26 21 Nov 18
Excellent service and well priced.
paul sunman
08:26 21 Nov 18
Excellent service and well priced.
Daniela Giesen
03:45 09 Nov 18
I compared a few local providers and chose Best Price Skip Bins because they offered the best value for money for my needs as well as next day delivery, and I was not disappointed! Organising drop-off and pick-up was straight forward, office staff were very friendly and helpful, and the driver did an excellent job maneuvering the skip in and out of our tight driveway. I can definitely recommend this service!
David Allen
08:37 23 Jul 18
Sue was great to deal with gave a fair price and good communication. There drivers are great and very helpful. Prompt delivery and pick up would use them again,👍👍👍👍👍
Tiffany Campbell
00:04 05 Jul 18
Sue was absolutely amazing. So helpful, even though my phone kept dropping out, she stayed with me and got a bin to me on the same day. Awesome customer service from a local business. HIGHLY RECOMMEND
Kate Norman
11:31 02 Apr 18
Easy online ordering system - helped me choose the right bin for what I needed. Will use again. Would recommend.
See All Reviews
Waste Types
Please read the important information below regarding what you can and can't put in the bin for each waste type