Skip Bins Lockridge
Hiring Skip Bins Lockridge
Lockridge is a popular suburb in Perth and skip bins Lockridge are often seen on the streets as more people convert, build or renovate homes in the area. Great amenities and shopping make the area attractive to young families and singles alike.
Best Price Skip Bins specialise in providing skip bins in Lockridge and surrounding suburbs to the residents and business owners of the area. We have extensive knowledge of the area and great links with all local suppliers.
This puts us in an ideal position to ensure that our clients get the cheapest skip bins possible when they book through Best Price Skip Bins.
Our unique booking system always offers customers the cheapest option. Our many suppliers are the best in the business so you know you'll get great service and a great deal!
Ordering or getting a quote is easy. All you need to do is use our simple online form and we will do the rest.
The form will ask you to enter your postcode to help us get you the cheapest Lockridge skips.  Entering your postcode allows the system to work out which local skip bin is the cheapest.
What can you put in skip bins Lockridge?
There's not much you can't put in Lockridge skips! We accept almost all kinds of the most common waste making skip bins the most convenient method of rubbish removal.
Skip bin hire Lockridge allows you to easily dispose of all kinds of unwanted items. Whether it's green waste, old furniture and electrical items, general rubbish and more.
You might wonder why we try to keep waste types apart in our skips– it's to allow for recycling when possible. As an eco-friendly company recycling really matters to us.
One thing we cannot accept is asbestos. It's a highly dangerous and unstable material and needs to be dealt with by specialists. Please visit the W.A. Government advisory site to learn more about asbestos.
If you're unsure about whether skip bin hire Lockridge is right for you, please don't hesitate to get in touch and we will be happy to discuss your needs.
What size skip hire Lockridge do I need?
We have a very wide range of skip bin sizes and types available in the area. We also stock mini skips Lockridge which are great for those smaller clear-up jobs which produce just too much rubbish for your general bins.
Choosing the right size is easy if you use our guide – it shows how many wheelie bins worth of waste can be emptied into each size skip bin.
Depending on what you're dealing with, there will be suitably sized skip bins Lockridge for your needs.
Once you've worked out how large your skip bin needs to be, we will do the rest! Just get in touch to order or grab a quote.
•2m3 Mini Skips
•3m3 Mini Skip Bins
•4m3 Small Skip Bins
•6m3 Large Skip Bins
•7m3 Large Skips
•8m3 Extra Large Skip Bins
•9m3 Extra Large Skips
•11m3 Hooklift Skip Bins
•15m3 Large Hooklift Skips
•30m3 Extra Large Hooklift Skip Bins
How do I find the cheapest skips Lockridge?
Just contact the team at Best Price Skip Bins. You just can't get more affordable skip bins than ours because our business model is based on ensuring that you as the customer, always get the cheapest deal out there.
We achieve this by shopping around among our extensive contacts so that you don't have to. We have great relationships with all of the very best skip suppliers in the Lockridge area…that's how we can be certain that you get the best price…every time.
As a family-owned and run company we place a lot of emphasis on budget and we know that you do too…that's why we keep prices low.
Get in touch with us today to learn more about how we can get you the lowest priced skips Lockridge!
Is skip hire Lockridge the best way of removing my rubbish?
Definitely. There's no better way to deal with your unwanted rubbish! Whether you are dealing with old junk and domestic waste or building rubble from renovations, we can take it away for you.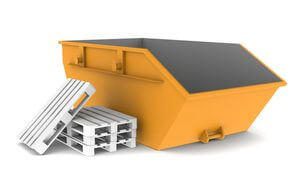 Filling your skip bin up is easy. We provide ramps with many of our larger bins and these are vital if you've got heavy waste such as concrete, bricks or soil.
When filling up your skip, be sure to pack it carefully so that you make the best use of the available space. Lay flat items such as doors down inside the skip bin first. Then pack larger items on top. Never overload a skip bin. Waste should reach the rim of the skip bin but not go above it.
Using skip bins is an extremely convenient and cost-effective method of waste disposal and Best Price Skip Bins can make it the cheapest method too. Get in touch today to learn more or to get a quote!
Do I need a council permit for a skip bin?
Probably not! The only time a skip bin needs a permit is if it is placed on public land. If you place it on your own land…your garden or driveway for example, then no permit is needed.