Skip Bins Glenelg North
Hiring Skips – Glenelg North Best Option
The beautiful seaside suburb of Glenelg North has a high concentration of beautiful and generously sized properties. Large gardens and big houses aren't at all unusual here and this popular beach suburb is only growing every year. This of course means that there's a lot of waste produced and that means more people are looking for the best skip bins Glenelg North.
Large homes and generous gardens lead to lots of waste. Green waste in addition to general waste doesn't take itself away so skip bin hire Glenelg North, is something which many residents need from time to time.
Whether you're a long-term resident or you've just moved in, the time comes when we all need a good clear-out. Perhaps you've undertaken some renovations or a garden makeover. Either way, you will probably soon need to look at skip bins Glenelg North.
There are plenty of options for skip bin hire in Glenelg but there's only one company who'll get you the lowest price skip bins in Glenelg and that's Best Price Skip Bins.  The team at Best Price Skip Bins pride ourselves in our ability to not only locate the best deals for our customers but also to get skips out in record time. We know how important it is for our clients to enjoy a speedy service when it comes to waste management so we don't mess around.
Call us or visit our booking page to order your skip bin…and remember, we offer the lowest prices around. All you need to do is pop in your postcode and we will take you through a simple process to help you find the right skip for the job.
What are you allowed to put into skip bins Glenelg North?
We deal with most types of waste. Usually residential skips are needed for general waste, green waste and some building waste. But we can even take old mattresses, soil and concrete! There's not a lot we don't take but if you are unsure, get in touch and we will happily advise you on your waste.
Don't bother dragging your waste to the local dump; they sometimes charge extra for certain types of waste such as tyres and mattresses, so you won't always save money. Just get in touch with Best Price Skip Bins and we'll have your skip at your door within 24 hours…all you have to do is fill it up!
What size skip do I need?
We have a large range of skip bin sizes and types in Glenelg North.
There are a number of sizes and options to choose from. Best Price Skip Bins have skip bins for hire ranging from 2m3 up to 30m3, so no rubbish removal job is too big or small…we even stock mini skips! Glenelg North is a suburb with a wide variety of clients and we find that needs vary. If you decide on a skip bin and then discover that it's not large enough, you can always order another and Best Price Skip Bins will bring it right out to you.
Below are the skip bin sizes we stock for the Glenelg North area.
•2m3 Mini Skips
•3m3 Mini Skip Bins
•4m3 Small Skip Bins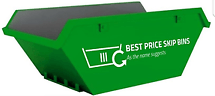 •6m3 Large Skip Bins
•7m3 Large Skips
•8m3 Extra Large Skip Bins
•9m3 Extra Large Skips
•11m3 Hooklift Skip Bins
•15m3 Large Hooklift Skips
•30m3 Extra Large Hooklift Skip Bins
Is Best Price Skip Bins the cheapest option for skip bin hire Glenelg North?
Quite simply…yes! Best Price Skip Bins work with all local skip hire companies so we're best placed to get you the best deal. Contact us for cheap, reliable skip bins Glenelg North and our friendly team will talk you through the various options.
Or simply visit our orders page and put in your postcode…all of your questions will be answered there. It's a very simple process and takes every option into consideration meaning that you get the cheapest and the best option available.
What else do I need to know about Glenelg North skips?
Skips Glenelg North are the best way to ensure that your cleanup or renovation is as simple as possible. Having one place in which to dump your waste will reduce stress and work. No need for dump runs or for waiting for council refuse collections. Simply order your skip and have it placed in a location which is easy for you to access.
Remember to pack smartly! Place the larger, flat pieces of waste on the bottom of the skip bin. That way you will save space for the bulkier items. Pack neatly so that you can fit as much in as possible.
Do I need a council permit for skip bin hire Glenelg North?
Glenelg North is covered by both The City of Holdfast Bay and the City of West Torrens so depending on where you live, you may need to seek further advice regarding skip bin permits in Glenelg North.
If you plan to place your skip bin within your own property boundaries, then you will not need a permit but if you need to use any public land, then a permit will be necessary. Contact the waste department of either the City of Holdfast Bay or the City of West Torrens to learn more.
To book your skip bin, visit our bookings page or give us a call and we'll get the ball rolling. You can have a skip bin on your doorstep within 24 hours!