Skip Bins Darlinghurst
 Skip Bins Darlinghurst with Best Price Skip Bins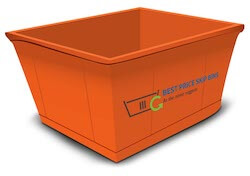 Skip bins Darlinghurst 2010 are a common sight – this is a densely populated, very central part of Sydney. Its many residents live in attractive converted heritage buildings or in older terraced houses. Absolutely brimming with charm and culture, Darlinghurst is a popular place for tourists to visit.
Dealing with the waste generated from the many businesses in Darlinghurst is something we're pleased to be part of.
Best Price Skip Bins are well established locally and residents and business owners know that if they book skip bins Darlinghurst with us, they're going to get a great deal.
Next day skip bin hire Darlinghurst
We're not just in the business of great deals! We also pride ourselves on our fast delivery. If you need to book skip bins Darlinghurst and you don't have a lot of time, we're the people to call.
Our unique booking system has been created with your needs in mind. We provide an access point for customers to get to the lowest priced skip bin hire in Darlinghurst.
Best skip hire in Darlinghurst
We're partnered with all of the very best skip bin hire Darlinghurst companies. This means, you're always going to get a great deal. When you enter your postcode into our system, it will automatically bring up the cheapest deal on skip hire Darlinghurst.
No calling round multiple companies, no wondering if your skip bin will arrive on time. You're always our first priority.
Darlinghurst matters
As you may be aware, Darlinghurst is a unique sort of a place. It's reputation is known worldwide but it wasn't always as desirable as it is today.
Once, Darlinghurst was a hotbed of criminal activity, full of slum dwellings and poverty. Gradually, over the years, it has seen multiple improvements and changes.
As Italian migrants arrived during the 1940s and 1950s, many specialty stores and cafes or restaurants were opened in the area. This alone had a huge impact on the area.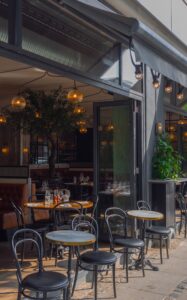 The new arrivals sought to better their suburb and felt proud to live there. A close-knit community sprang up and the area went from strength to strength.
Today, it is full of wonderful shops, cafes and boutiques. It is well known as a place to visit if you want an amazing dining experience or an amazing night out.
Studded with nightclubs and bars, it's a lively, vibrant place and keeping it looking beautiful is part of our job. We believe that Darlinghurst matters. We want to ensure that all waste is dealt with appropriately and quickly.
Keeping Darlinghurst Eco Friendly
Eco friendly skip bin hire Darlinghurst is part of what we do. When  you book a skip bin with us, you can rest easy in the knowledge that much of what we collect is recycled.
This is why we offer various types of skip bin which are designed specifically for certain waste types. Don't worry though! We also offer mixed waste skip bins Darlinghurst and general waste skip bins. So if you have a lot of different types of rubbish, there's still a good option!
The specialist skip bins we offer include the following –
Green Waste Skip Bins – for all garden rubbish
Soil/dirt skip bins – literally for soil and dirt
Brick/concrete skip bins – for those big DIY and building jobs
With waste separated like this, we can more easily sort it out quickly. When it's sorted, it is taken to recycling plants to be remade into new products.
Even concrete and brick is recycled today! Skip bins offer a unique and convenient way for residents of Darlinghurst to ensure the safety of our planet for a longer period of time.
We're working hard to keep improving recycling in Sydney.
What can I put in Darlinghurst skip bin?
This is something we are often asked. The fact is, what you might have in terms of waste will very much depend on whether you are a business owner or resident of Darlinghurst.
Both have different needs in terms of waste disposal. Councils do provide some waste management services. The problem is, these bins are not always enough.
If you're building, doing some DIY, moving house or just emptying a relative's home, then you're going to create far more waste than your bins will cope with.
That's why skip bins Darlinghurst are necessary.
You can put almost anything into skip bins. There are a few things which can't be put in them due to safety concerns or fire hazards.
The things you cannot put in skip bins include the following.
Asbestos
Oil
Paint
Gas cannisters
Batteries
Contaminated soil
Animal waste
These things need to be dealt with differently. Here's a list of useful recycling resources for Darlinghurst residents. When you need to dispose of anything on the above list, look through this list.
For batteries, mobile phones, small light bulbs (not fluorescent tubes) please visit The City of Sydney's guide.
For advice on how to manage the removal and disposal of asbestos, please visit asbestos.nsw.com.au
Which size skip bin in Darlinghurst should I order?
If you are new to skip bins, then you might be worried about which size skip bin to book. You don't want to waste space by ordering one that's too big, but also you don't want to find your skip bin isn't large enough.
Our skip bin size guide breaks things down a bit by showing how many wheelie bins worth of waste each size can hold. This is easy to envision because we're all so used to managing an ordinary wheelie bin.
If you are still unsure, please get in touch and we will be happy to advise.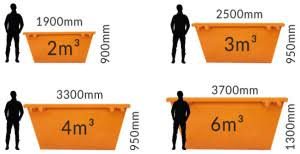 Overall, it is usually better to order a skip bin slightly larger than you think you need. This is because there is often more waste – and not less waste than you expected.
If you overestimate, it's fine – just have a really thorough clear out and perhaps ask family members if they'd like to have use too. If  you book a skip bin which is too small, that can be frustrating. You will need to book a second skip bin and that can work out to be more expensive than slightly overestimating size.
Staying safe whilst using skip bins
Skip bins are a very safe method of waste removal in general. They contain the rubbish securely and are not designed to be overfilled. This limits the chance of overspill – meaning there's less chance of rubbish falling out onto someone who is passing by.
Most also have a rear hatch. This rear hatch flaps down so users can then push a wheelbarrow up a ramp and easily empty it into the skip bin. If you are dealing with heavier waste such as bricks, this is ideal. Using a wheelbarrow helps ensure you don't injure your back trying to throw heavy things into the skip bin.
If you're using a skip bin in Darlinghurst, you might need to park it in a busy area. The City of Sydney has strict guidelines about this. You should ensure the skip bin is safely placed away from pedestrian crossings, doorways and fire exits.
If you want to park a skip bin on a public highway or public area, you will need a permit. If you want a skip bin on your own private land, then a permit is not needed.
Where else do Best Price Skip Bins deliver?
Right across Australia – but in NSW, we deliver to all suburbs including –
Balmain
Redfern
Potts Point
Barangaroo
Newtown
Camperdown
Glebe
Paramatta
Alexandria
The Rocks
Haymarket
Chippendale
Surrey Hills
Manly
Cronulla
Burwood
Bondi Junction
So, no matter where your home or business is situated, we can help you dispose of rubbish fast.
Why choose Best Price Skip Bins?
Our unique business model ensures that through us, you have access to all of the best, most affordable skip hire companies in Darlinghurst. We partner with all of them.
When you book, our system sorts through the skip bins available and only offers you the cheapest. Don't like that one? Ask for a different one – you get to choose the cheapest.
We've been in the industry for many combined decades and we know what matters to our customers. Price, speed and pleasant service. We provide all three as a matter of course.
Book your skip bin hire in Darlinghurst today!
Meet The Team at Best Price Skip Bins
Suite 501 6/197/205 Church St,
Parramatta NSW 2150
Phone: 1300 79 11 32