Skip Bins Bicton
Skip bins Bicton with Best Price Skip Bins – the Fastest Delivery, the Lowest Prices
Skip bins Bicton are always in demand; this popular suburb is growing and people want their homes and businesses to look their best. Skip bin hire in Bicton ensures that waste can be quickly, conveniently and affordably disposed of.
Best Price Skip Bins have been supplying skips to the Bicton area and surrounds for many years now. We're experts in waste disposal and only work with the best suppliers. You'll always get your skip bin when you're expecting it and at LOW prices. That's how we've designed our system – you'll only be offered the cheapest options.
What can you put in Bicton skips? 
We can collect most types of waste. This includes general waste, green waste, concrete/bricks, soil and mixed waste. We ask that some waste types aren't mixed together. This is to aid the recycling and sorting process.
As a company which cares about the environment, recycling is important to us because it keeps waste out of landfills.
One thing that's really important to remember is that we cannot accept asbestos. If you suspect there's asbestos within your waste, please do not attempt to handle it yourself. Please contact the appropriate authorities. Visit healthywa.gov.au for the latest guidelines.
Did you know that dumps charge extra for certain items that you may need to dispose of including mattresses and tyres? But you can save some money by using a skip bin instead of taking it to the dump.
If you are unsure about what can go into Perth skips, just give us a call. We will be able to help you with all your skip bin hire needs. We will even help you to find the cheapest skip bin hire as well!
What size of skip bin hire do I need in Bicton?
We have a large range of skip bin sizes and types and because our skip bins start at 2m3 and go all the way up to 30m3, there's something for everyone. Mini skips Bicton are perfect for those smaller clear-up tasks. If you are unsure about sizing or can't envision how large our skip bins are, take a look at our skip size guide. It's designed so that you can easily work out which size you need.
Below are the sizes for skip bin hire Bicton we have on offer.
•2m3 Mini Skips
•3m3 Mini Skip Bins
•4m3 Small Skip Bins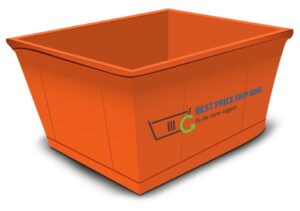 •6m3 Large Skip Bins
•7m3 Large Skips
•8m3 Extra Large Skip Bins
•9m3 Extra Large Skips
•11m3 Hooklift Skip Bins
•15m3 Large Hooklift Skips
•30m3 Extra Large Hooklift Skip Bins
How do I find the cheapest Bicton skip hire?
Contact Best Price Skip Bins of course! As a family owned and operated company we understand the importance of budgeting and offer the cheapest skip hire Perth out there as a result! We also have one of the easiest skip hire ordering systems on the internet. We only work with the best skip bin hire companies and have access to them all.
To get a quote or to order a skip bin, enter your postcode here and we will do the rest!
Are skips Bicton the best way of removing rubbish?
Every time! It's convenient and fast – and with us, it's also affordable!
With a skip bin you can sort out your waste at your own leisure. There's no need to rush to and from the dump and you can use our handy ramps to make filling the skip bin easy. Check when booking that your skip bin will come with a ramp if you think you'll need one.
How do I fill my skip bin?
Place flat items on the base of the skip bin first – things like doors or old sheets of timber. This will help you to make the most of the space available. Pack carefully and think about how to place things so that you don't leave lots of empty space under the layers
Do I need a council permit for skips Bicton?
Not usually. If your skip is to be on private property then you don't need a permit. However, if the skip bin is to be placed on public property such as the nature strip, street or footpath, a permit is required.
To book or get a quote, follow the link and the prompts. Our friendly team is always happy to help so don't delay…order today!