Skip Bins Bayswater
Hiring Skip Bins in Bayswater
Bayswater is a popular and pleasant suburb of Perth and the sight of skip bins in Bayswater is a common one. This is because like all popular suburbs, there's constant building and renovation going on.
Best Price Skip Bins are in the perfect position to provide low cost skip bins in Bayswater. Thanks to our unique booking system and extensive knowledge of the area, we're able to offer customers the lowest priced skip bins in Bayswater and surrounding areas of Perth.
We work alongside all of the best skip suppliers in the area and as a result, our system is unbeatable.
The easy to use system automatically sorts through available skip bin suppliers Bayswater and only offers you the cheapest available. You can check prices as often as you like too!
We use our position to get great deals every time. Ordering or getting a quote is simple.
How do I book?
All you need to do is use our handy online form and we will do the rest. The form will ask you to enter your postcode to help us get you the cheapest Bayswater skips.
Entering your postcode simply allows the system to check the suppliers in your area so we can show you the best options.
The form asks a few simple questions such as what sort of waste you have, when you want your skip bin to arrive and how big a skip bin you need. There's a useful size guide too so working out which skip to order is easy.
What can you put in skip bins Bayswater ?
Almost anything can go in Bayswater skips! We accept almost all kinds of the most common waste. Skip bin hire Bayswater allows you to easily dispose of most common waste types.
We don't take liquids or asbestos though we can sometimes put you in touch with a supplier who can accept asbestos. Special arrangements do need to be made for this though so please call our office to discuss.
If you have asbestos to remove or if you just want to learn more, please visit healthywa.gov.au for more information before proceeding.
What about recycling?
The team take recycling very seriously at Best Price Skip Bins. We want to keep Australia beautiful and that's why our skip bins are separated into different waste types.
We don't mix some wastes with others as it makes recycling more difficult. If we can recycle items then we do so – this helps keep waste out of landfill which is better for the environment.
Skip bins in Bayswater are much easier to use than your local dump. Dumps can be useful but they do charge and they also charge more for some items.
You won't need to bother driving to the dump if you use skip bin hire Bayswater !
If you have any questions or concerns at all, please don't hesitate to get in touch and we will be happy to discuss your needs.
What size skip hire Bayswater do I need?
We have a large selection of skip bin sizes and types available in the area. We also stock mini skips Bayswater which are great for those smaller jobs such as emptying a big cupboard or throwing away outgrown household goods.
Depending on what you're dealing with, furniture, garden waste, building materials and more, there will be suitably sized skip bins Bayswater for your needs.
Once you've worked out how large your skip bin needs to be, we will do the rest! Just get in touch to order see prices.
•2m3 Mini Skips
•3m3 Mini Skip Bins
•4m3 Small Skip Bins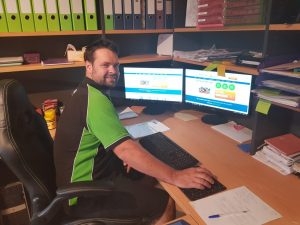 •6m3 Large Skip Bins
•7m3 Large Skips
•8m3 Extra Large Skip Bins
•9m3 Extra Large Skips
•11m3 Hooklift Skip Bins
•15m3 Large Hooklift Skips
•30m3 Extra Large Hooklift Skip Bins
How do I find the cheapest skips Bayswater ?
Visiting our website was your first step. We're the cheapest without a doubt. We can't be beaten on price thanks to our system.
Just contact the team at Best Price Skip Bins if you have questions or check prices by entering your postcode.
Our long connections with all of the best local skip bin suppliers mean we're the leaders in the field.  Our system automatically shops our suppliers and in seconds, you're offered the cheapest deal.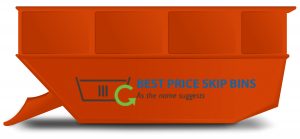 As a family-owned and run company we place a lot of value on budget and we know that you do too. That's why we strive to stay on top of the system.
Get in touch with us today to learn more about how we can get you the lowest priced skips Bayswater !
Is skip hire Bayswater the best way of removing my rubbish?
Without a doubt. There's no simpler way to deal with your unwanted rubbish! Whether we're talking about old furniture and toys, garden waste or building rubbish.
Filling your skip bin up is so easy. We provide ramps with many of our larger bins and these are so useful if you've got heavy waste such as concrete, bricks or soil.
When filling up your skip, make the most of your space by planning which items to put in first. Flat things should be laid in before others.
Using skip bins is convenient and it's very cost-effective too.  Get in touch today to learn more or to get a quote!
Do I need a council permit for a skip bin?
Not usually. The only time a skip bin needs a permit is if it is placed on public land. If you place it on your own land…your garden or driveway for example, then no permit is needed.
To book your skip bin with Best Price Skip Bins or to ask questions about the use or hiring of skip bins, get in touch with us today and we will be happy to help.