Skip Bins Yokine
Yokine is a lovely suburb of Perth and skip bin hire is booming. This is because Yokine is a popular place to set up a home or business and people are always on the lookout for a great deal.
That's where Best Price Skip Bins come in. We've been working with our customers in Yokine for years now. As a result, we know exactly what they want. Great prices on skips in Yokine and fast delivery.
We provide both of these – our prices for skip bin hire in Yokine are unbeatable. Our unique system is primed to search and find the best deal available. We work with all of the best suppliers of skip hire in Yokine and so you've got access to them all through our booking form.
Skip bins in Yokine are always in demand as people build and renovate new and old homes. Why make multiple journeys to the dump when a skip bin is easy, fast and convenient?
Why choose Best Price Skip Bins?
Simply because we're the best – and also the cheapest. We're a family owned and run business so we know how important your budget is. That's why our structure has been designed to ensure you get the cheapest skip bin hire in Yokine every single time you book.
Our suppliers are the best of the best. Hand-picked for their reliable services and their speed of drop off and pick up. You can't go wrong with Yokine skips when you choose Best Price Skip Bins.
What can you put in a skip bin?
Best Price Skip Bins are able to collect most types of waste, including general waste, green waste, concrete/bricks, soil and even mixed waste.
The reason we separate waste types is due to recycling. We try to recycle all we can and that's why we have different skip bins for different waste types.
Green waste, general waste and more. When waste types are sorted out, it's much easier for us to save more waste if the rubbish isn't mixed in together. We care about the environment and the less waste in landfills, the better for our country. Our team always aims to keep Australia beautiful.
We do accept mattresses in some skip bins but ask that you strip the outer material from the springs. This enables us to sort the mattresses we do receive more efficiently.
We do not generally accept asbestos though some suppliers may be able to make arrangements to do so. Please contact the office directly if you need to remove asbestos and we will arrange it with the right supplier.
For more information on asbestos, how to recognise it and what to do if you find it in or around your home, please visit www.healthywa.wa.gov.au
If you have doubts about what can go in your skip bin or if garden waste can be mixed with household rubbish, just give us a call. We will be able to help you skip bin hire in Yokine.
Which size skip bin do I need?
This is a question we're often asked. We have a large range of skip bin sizes and types including mini skips Yokine.
Working out which size you need is not difficult if you use our size guide. This shows you how many wheelie bins of waste can fit into each option. For example, a 2 metre by 2 metres skip bin can hold 8 wheelie bins worth of waste.
Best Price Skip Bins have skip bins for hire of all sizes, ranging from 2m3 up to 30m3, so no rubbish removal job is too big or small. Mini skips are another option and are perfect for smaller jobs. Remember not to fill your skip bin higher than the edge – overloaded skip bins pose a threat to passers-by and to other vehicles when they are being removed.
Below are the skip bin sizes we have available.
2m3 Mini Skips
3m3 Mini Skip Bins
4m3 Small Skip Bins
6m3 Large Skip Bins
7m3 Large Skips
8m3 Extra Large Skip Bins
9m3 Extra Large Skips
11m3 Hooklift Skip Bins
15m3 Large Hooklift Skips
30m3 Extra Large Hooklift Skip Bins
How do I find the cheapest skip bin available?
Contact Best Price Skip Bins of course! We are a family operated skip hire company and we have one of the easiest skip hire ordering systems on the internet. We only work with the best skip bin hire companies and have access to them all.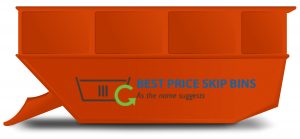 Our fool-proof system ensures that ordering is easy, there's no confusion over prices and you'll always get the best deal available at that moment. And remember, our suppliers are the best of the best. We only work with reputable, tried and tested professionals.
Is skip bin hire the best way of removing my rubbish?
Definitely. There's nothing simpler than booking a skip bin in Yokine when you use Best Price Skip Bins. Skip hire Yokine removes the need to visit the dump – and who wants to do that?
Yokine skips are the simplest way to ditch your junk. It's efficient, affordable and fast. There's nothing as convenient as having a skip bin at your door when it comes to clearing out the rubbish.
Using skip bins Yokine is an extremely convenient and cost-effective method of waste disposal.
Did you know that most skip bins even have a ramp for easy access? Well, they do, so there's no need to worry if you have heavy waste. A wheelbarrow can be used to dispose of bricks, soil and other weighty refuse. Simple!
Do I need a council permit for skip bins in Yokine? 
A council permit is not required if placing the skip on private property. However, if the skip bin is to be placed on public property such as the nature strip, street or footpath, a permit is required. Councils charge for these permits too so it is important to know where you want the skip bin delivered.
Book online today. If you have any questions or concerns, don't hesitate to get in touch. Our friendly team is always happy to advise.