Skip Bins Como
Skip Bins Como – Hire the Best with Best Price Skip Bins
Best Price Skip Bins are the local skip bin hire company in Como that you can rely on. We've been in the business for decades and Como locals and business owners know that it's us who they can rely on for low cost, speedy service.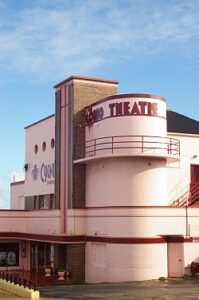 We know and you know that Como is one of Perth's most beautiful suburbs. Historical and situated right on the Swan River, it has everything needed to attract tourists and happy families who want to set up home in this gorgeous area.
With it's lovely architecture and stunning views, Como really is a jewel in Perth's crown.
Some of the best local attractions in and around Como include –
The Cygnet Cinema
The Perth Zoo
The Swan River Foreshore
Barrack Street Jetty
Kings Park Botanical Gardens
With streets full to brimming of chic little cafes and boutiques, galleries, fun bars and restaurants, you can't just spend a day here, you'd need far more!
Best Price Skip Bins – Supporting Locals in Como
Here at Best Price Skip Bins we've been supporting local homeowners and business owners with their waste management for some time now.
We take pride in supporting the community to keep Como looking fabulous.
We provide skip bins of all sizes and types and for both long and short hire.
Businesses take advantage of our next day delivery when they're pressed for time or have an unexpectedly large amount of waste. As a homeowner, you can also benefit from next day delivery.
Booking a skip bin
Booking a skip bin in Como with Best Price Skip Bins is simple. It's 3 easy steps!
STEP ONE – Enter your postcode here
STEP TWO – Choose your waste type
STEP THREE – Choose your day of delivery and pickup
It's easy! When it comes to choosing your waste type, that's easy too because our booking form shows you all the options.
If you have a lot of varied waste, just choose a mixed waste skip bin or a general waste skip bin – whichever suits your needs.
Skip bin hire in Como – what can I put in a skip bin?
Almost anything. We accept all sorts of waste and provide different skip bins for your needs.
Green waste
Concrete and bricks
Timber
Old furniture
Toys
Kitchen and bathroom fittings and cabinets
Tiles
Paves
Glass
Metal
Plastic
What can't I put in a skip bin?
There are a few things which can't go into skip bins in Como. They are as follows –
Batteries
Asbestos
Oil
Paint
Fluorescent tubes
If you have any of those, please visit The City of Perth's Website for detailed advice and information on where to dispose of hazardous items and materials.
Where can I park a skip bin?
This largely depends on your situation. If you are a homeowner, you can park it on your own driveway or other land you own. If you do this, then you will not require a permit from The City of Perth.
Businesses sometimes find it a bit more tricky. This is especially true if your business is in a central location on a busy street. However – you are able to park a skip bin outside of most premises as long as you get a permit from your council.
Watch out for overhanging trees and of course, entrances and exits. Don't park a skip bin where it may obstruct others. If you need advice on permits or placement, please get in touch. We are always happy to advise.
How to fill a skip bin
It's not quite as simple as throwing it all in! You do need a little planning before filling up a skip bin. This is because if you just throw things in, you will waste a lot of space.
The best thing to do is to add flat items first. Lay them at the base of the skip – pile them in size order, largest first. This includes things like old doors or furniture which you have taken apart. Always take furniture apart if at all possible. You will save a lot of space this way.
Most of our skips come with a ramp. You can push a wheelbarrow up the ramp to empty heavier items into the skip bin with ease.
Always get help if you're dealing with a lot of heavy things – better to be safe than sorry!
What size of skip bin hire do I need in Perth?
We offer a wide range of skip bins in different sizes. The smallest is 2 metres by 2 metres squared and is ideal for smaller jobs.
The largest is 30 metres squared. Most people find a 6 or 7 metre skip bin ample.
Visit our skip bin size guide for more information.
Contact Best Price Skip Bins, of course! As a family-owned and operated company, we understand the importance of budgeting and offer the cheapest skip hire Perth out there as a result! We also have one of the easiest skip-hire ordering systems on the internet. We only work with the best skip bin hire providers and have access to them.
To get a quote or to order a skip bin, enter your postcode here, and we will do the rest!
Why are skip bins the best method of rubbish removal?
The other methods aren't nearly as convenient. When you have a lot of rubbish – too much for your local council collection, you have two choices.
Skip bin hire or dump runs.
Making many dump runs is not ideal. You're wasting time, energy and money! Dumps charge, you're also paying for fuel and there's the cost of your time too.
With a skip bin, you only have to fill the skip bin and you're done! We come and collect it and take it away.
Not only is it more convenient to book skip bins, but it's also more eco-friendly.
Why are skip bins eco-friendly?
Because we recycle! We sort through all collected waste and take any recyclable items to the depot to be turned into new products!
This includes green waste, metal, plastic and even bricks and concrete.
Not only this, but one vehicle on the road is much greener than your van making 4 trips to the dump!
We care deeply about the environment and keeping Como beautiful is part of what we do. Our operatives are extremely careful when collecting skip bins. You can expect your driver to sweep the area where your skip bin was parked. This helps ensure rubbish does not escape and end up in places where we don't want it such as green spaces or waterways.
Dedicated to Providing the Best in Rubbish Removal
Best Price Skip Bins Como are dedicated to ensuring you get amazing service each time you use our skip bins. We're always in and around Como, supporting locals, helping businesses and organisations dispose of rubbish quickly, cheaply and cleanly.
We want to ensure you get top quality help when you book with us. Please get in touch to ask questions – we're always pleased to help our customers!