Skip Bin Hire Alexandria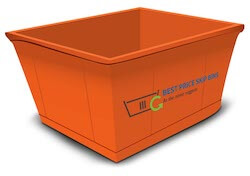 Skip bin hire Alexandria is always popular. This inner suburb has grown tremendously in recent years, meaning a property boom.
Housing here is varied but mainly consists of older houses. Some heritage properties have been converted into stylish apartments, while others have been left largely untouched.
The suburb also has great cafes, small shops and other charming places. It's extremely close to the CBD too.
People who buy here almost always need to work on the property.
Which, of course, means a lot of waste is produced. Best Price Skip Bins are one of Alexandria's most popular local skip bin hire services.
This is mainly because we have local knowledge, which helps us to ensure the prompt arrival of skip bin hire in Alexandria.
Skip bin hire Alexandria for renovations and house moves
No doubt hiring a skip bin makes for a much easier house move or renovation.
Renovating an older property produces a lot of waste. When kitchens and bathrooms are pulled out to be replaced, there's a lot of rubbish.
Old cabinets, tiles and fittings all have to be disposed of.
This is a great time to book a skip bin.
Waste types and skip bins
To provide the most eco-friendly rubbish removal possible, we offer a variety of skip bins. Each type is meant for a specific waste type.
For example –
Mixed waste
General waste
Concrete and brick
Green waste
Soil and dirt
The reason we offer these different types is to aid recycling. If we have a skip bin full of only green waste, we can easily ensure that green waste is turned into compost. Similarly, a skip bin full of soil and dirt can be reused.
General and mixed skip bins are perfect for house moves and renovations because you're not just producing one type of rubbish.
There's something for everyone.
Why choose skip bins?
There are a few reasons to choose skip bin hire Alexandria over dump runs. Firstly, skip bins are far more convenient.
When you're already very busy doing all the necessary jobs due to a house move, DIY or renovation, the last thing you need is to waste time driving to and from the dump.
The amount of rubbish produced in a renovation is way more than the average person can handle.
A skip bin is delivered to your door on a day of your choosing, so you fill it up when and how you want to. There's no need to stack rubbish outside your property when you have a skip bin.
It comes out of the house and goes straight into the skip bin, where it is safely contained.
Using dumps costs time, money and energy.
Items not permitted in Skip Bins
A few items, materials, and substances may not be put into skip bins. This is because these items may pose a health or fire risk. Or sometimes, it's because they need specialist management.
Paint is classed as hazardous waste due to the chemicals found in the paint.
Oil
Asbestos
Gas Bottles
Fire Extinguishers
Batteries – these are a fire hazard and have been known to burst into flames spontaneously
For disposal of those items, you need to refer to your local waste disposal specialists, local council, or local asbestos removal specialists.
Permits for Skip Bins Sydney
If your skip bin is parked on private property, such as in your garden or drive, you won't need a permit.
You will need a permit to put the skip bin on public land, such as a roadside.
Councils charge for the permits, and this is an extra fee on top of the skip bin hire. The costs vary from council to council. The council will require information about why the skip bin is needed, where the skip bin will be placed, how long the bin will be on public property, the size of the skip bin and the skip hire provider.
Before ordering your skip bin, checking with your local council about their criteria is worthwhile. For example, how long will it take for the permit to clear, and how much will it cost?
Please check here if we service your regions in NSW, or contact us.
Suite 501 6/197/205 Church St,
Parramatta NSW 2150
Phone: 1300 79 11 32