In this article, we are uncovering the startling amount of waste generated by Australians.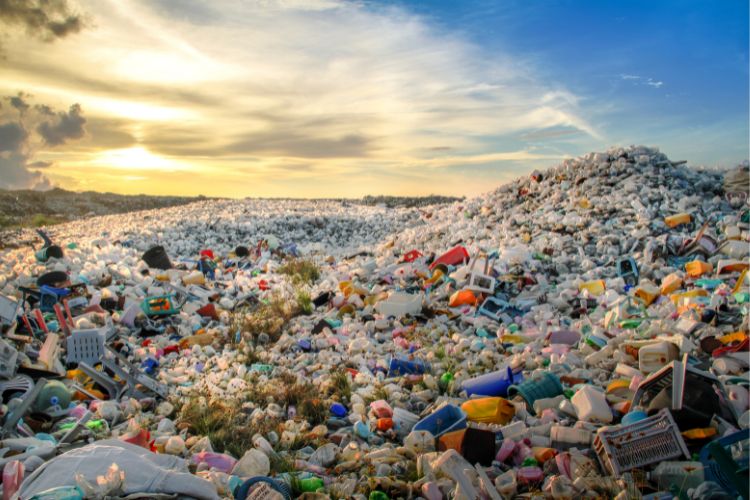 With so much concern surrounding the environment, we must look at the amount of waste Australians generate.
We've compiled many statistics about the state of waste in Australia and how that waste is managed. How is it stored, recycled, or otherwise, and what strategies are our local and national governments doing about it?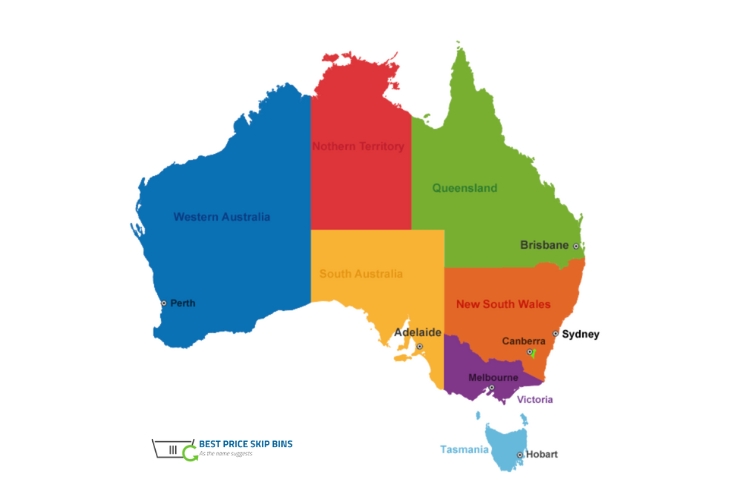 National Overview / Strategy / Initiatives
According to the Australian Bureau of Statistics, Australia generated 76 million tonnes of waste in 2018 – 2019. This represented a 10% increase from 2016 – 17.
The biggest spender on waste management and services was the construction industry, which increased by a huge 35% from 2016-2017.
The National Waste Policy Action Plan 2019 includes targets and actions designed to implement big changes which are represented by the 2018 National Waste Policy Plan.
They're designed to guide Australia's investments and national efforts towards 2030. The targets include a ban on the export of waste, a reduction of the total waste produced in Australia by 10% per person by 2030 and an 80% average recovery rate from all waste streams by 2030.
Our Findings
During our research, local governments are making sweeping changes and investing in state-of-the-art facilities to recover waste materials that would otherwise end up in landfills.
Breakdown by State
Let's look at each state and see how they tackle the issues. We took into account a number of factors during our research, including the size of the state in question.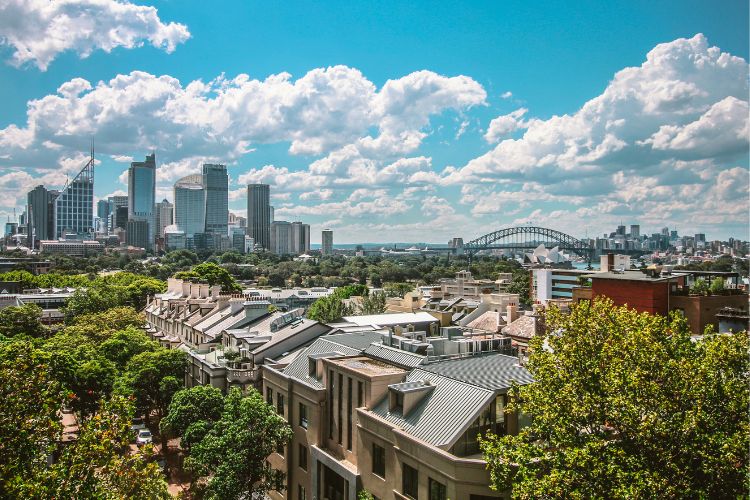 New South Wales (NSW)
New South Wales has created a powerful strategy to reduce waste, including plastics, with the NSW Government's NSW Waste and Sustainable Materials Strategy 2041.
The plan outlines a group of actions designed to address the issue of plastics at all points of the plastics lifecycle, from production to consumption, disposal, and recycling.
NSW generates 800,000 tonnes of plastics yearly.
Only 10% of the plastic waste generated in NSW is recycled.
In 2019-2020, NSW produced an estimated 2.5 million tonnes of organic waste, which was sent to landfill.
Key Takeaways
Sydney and NSW, in general, have a long way to go, but the strategy to reduce waste so significantly should soon begin to make its mark.
A look at Sydney waste and recycling statistics will show that whilst things aren't quite where they need to be, they're on the right track.
When it comes to ensuring waste is dealt with and managed appropriately, skip bin hire is a reliable choice.
Councils work with organisations, businesses and homeowners to ensure the safe placement of skip bins for most waste types by providing Council Permits for Sydney Councils where necessary.
A list of Sydney's best skip bin companies by region can be found here.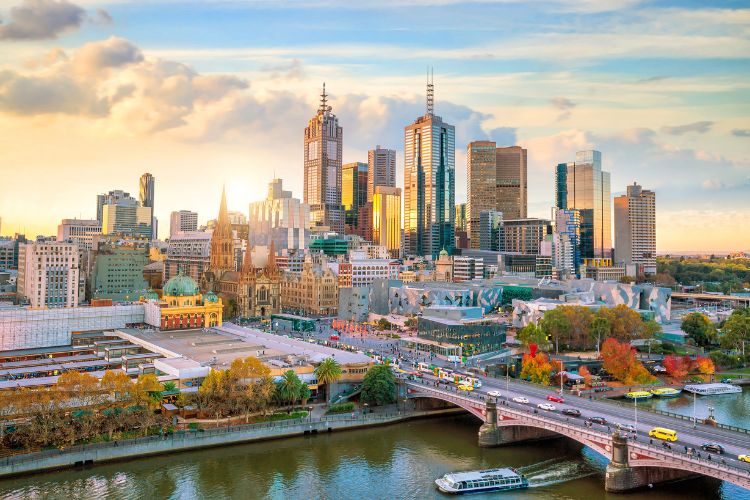 Victoria (VIC)
Victoria has implemented many changes in their waste and recycling strategy in recent years.
The state government acknowledges that the pandemic caused some upheaval in the waste and recycling infrastructure, but despite these challenges, the state's recycling statistics were still up.
10.77 million tonnes of waste was recovered for reprocessing in 2018-2019, which lifted the state's diversion rate to 70%, up 1 per cent from the previous year.
The Victorian waste and resource recovery sector managed 15.33 million tonnes of waste in 2018–19, 6 per cent more than in 2017–18 and 27 per cent more than ten years ago.
93 per cent of plastics recovered for reprocessing came from the municipal commercial and industrial sectors.
Key takeaways 
Victoria has lots of room for improvement and has implemented plenty of changes and strategies for the improvement of the state's waste and recycling statistics.
For example, the Statewide Waste and Resource Recovery Infrastructure Plan aims to improve Victoria's waste and recycling infrastructure by creating an integrated waste and recycling system which will allow more recycling, reduce the need for raw materials and send less waste to landfill. Victorian councils are supportive of householders and work hard to ensure plenty of opportunities to recycle.
For those home and business owners in need of additional waste support, skip bin hire in Melbourne is always a reliable and sustainable option.
Again, councils support those who need to use skip bins in public areas by providing skip bin permits in Melbourne.
A list of the best skip bin hire companies in Melbourne may be accessed here.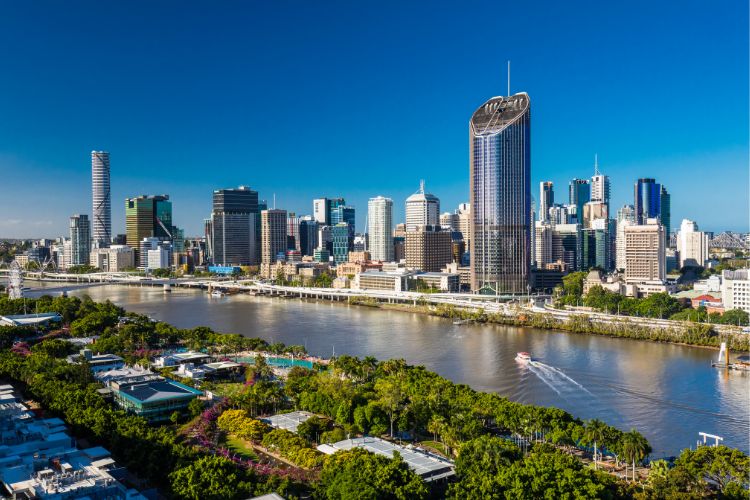 Queensland (QLD)
Queensland's waste and recycling efforts were heavily impacted by the major floods that the state experienced in early 2022.
The floods caused the destruction of many buildings, which added to the amount of waste going into landfill. The state plans to have a more robust infrastructure to account for similar events in the future.
A total of 9.26 million tonnes of headline waste was produced in Queensland in 2021 – 2022, which is a 0.4% decrease from the previous year.
79% of materials recovered in Queensland were recycled.
Local governments sent 316,900 tonnes of paper and packaging for recovery.
Key Takeaways
Despite the major catastrophe, which was the flooding in Queensland, efforts remain strong, and the state plans to implement even more strategies to ensure a reduction in waste.
Read a more in-depth study of Brisbane Waste and Recycling Statistics here.
Brisbane councils continue to offer support to residents and businesses who need help with their recycling. There are numerous drop-off points for batteries and other hard-to-recycle materials.
In addition, skip bin hire in Brisbane is made much easier by a clear and simple process for the application of council permits: Brisbane Councils.
Read more about skip bin hire and find the best skip bin companies in Brisbane here.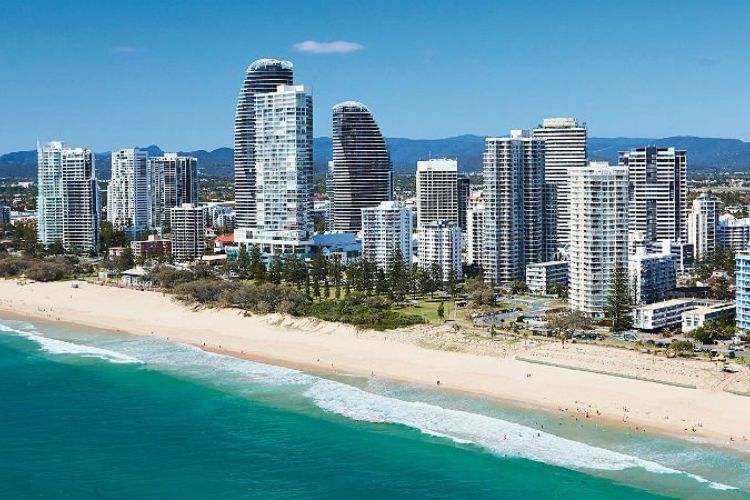 Gold Coast
Waste and recycling on the Gold Coast have shown plenty of positive change. You can read more about this in our article, An in Depth Look at the Gold Coast's Waste and Recycling Statistics.
The current level of recycling on the Gold Coast is around 34%, and there is room for improvement.
Key Takeaways
By utilising skip bin hire on the Gold Coast, consumers of all kinds can have access to a waste management system that supports both the needs of the customer and the needs of the environment.
Find out more about Council Permits on the Gold Coast here and find out which skip bin companies are the best on the Gold Coast here.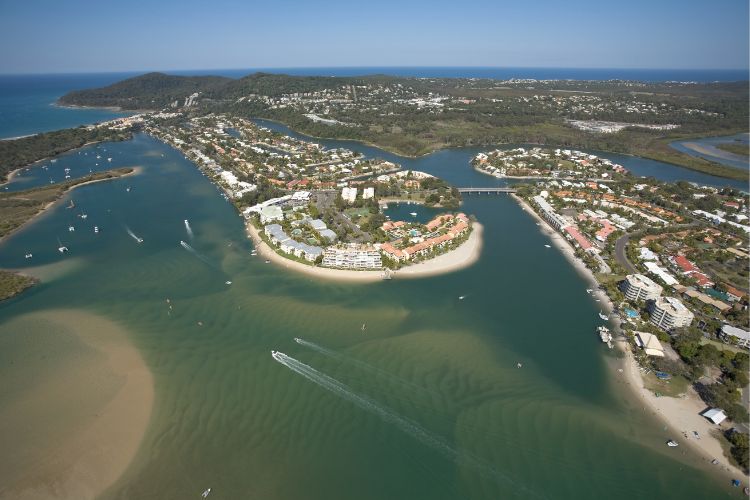 Sunshine Coast
We took an in-depth look at the Sunshine Coast's waste and recycling statistics here. The amount of waste generated on the Sunshine Coast yearly is around 500,000 tonnes, and the local governments are doing all they can to support improvements in this area.
Key takeaways 
Skip bin hire in Sunshine Coast is a great way to support these efforts because the waste collected is sorted for recycling. Sunshine Coast Council Permits are easy to apply for as well as affordable, and locals can easily find the support they need when it comes to hiring skip bins as well as obtaining the permit if needed.
A list of the best skip bin companies on the Sunshine Coast by region may be found here.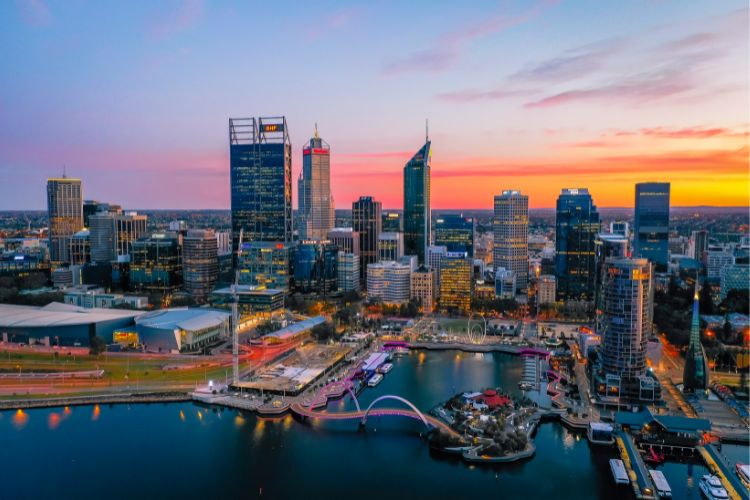 South Australia (SA)
Of all states and territories, none performed better than SA in 2020-2021. With a resource recovery rate of 80%, the state is aiming to be Australia's first state with a net 100% renewable energy producer by 2030.
More than 60% of South Australia's electricity was generated by wind and solar energy, backed by gas and battery storage, in 2020-2021. This is expected to rise to 85% by 2025-26.
SA recovered about 3.99 million tonnes of material in 2021-2022
Disposal to landfill increased in 2021-2022 with around 885 kilotonnes of waste landfilled
The majority of SA's waste and recovered materials originate from the metropolitan area, where 74% of the population resides.
Key Takeaways
With SA leading the way for other states, it's only to be expected that the local authorities will make great efforts to improve the recycling and waste statistics for the state even further.
Local governments in SA greatly support business owners, organisations and individuals in their recycling needs.
Skip bin hire in Adelaide represents one of the best ways locals can garner affordable support for waste removal needs.
The easy application process for Council Permits, Adelaide Councils further supports this service.
Read more about Adelaide's waste and recycling statistics here. You can also access our list of the best skip bin companies in Adelaide by region here.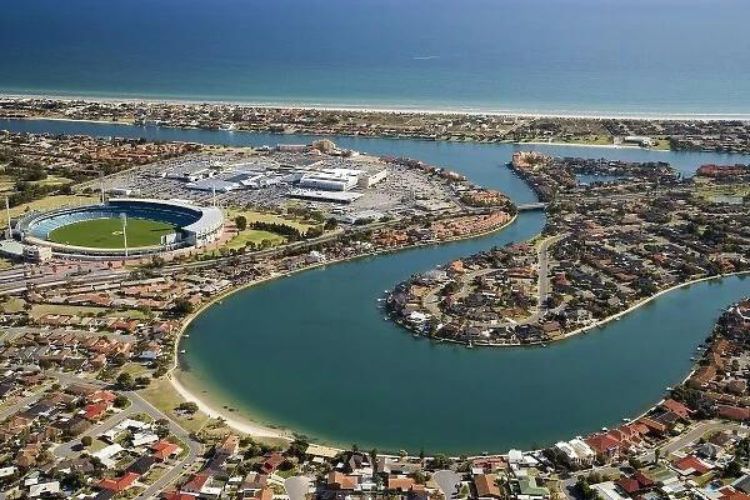 Western Australia (WA)
Perth produces around 350,000 tonnes of waste every year. Most of this comes from households and businesses in the more populous suburbs.
The Perth authorities have produced guidelines for "Better Practice Organics Recycling", which aims to improve recycling facilities and, in general, the local governments in Perth are making efforts to improve waste and recycling efforts.
1.3 million tonnes of waste is produced yearly in Perth
Around 60% of this waste is recycled.
An additional 0.7 million tonnes of material needs to be recycled to meet the recycling targets set by the government for 2025.
Key Takeaways
WA needs to make some improvements, but the local governments are making efforts to manage recycling and landfills more effectively.
For example, E-waste is now banned from landfills in WA, which will significantly affect the toxicity levels produced by WA landfill sites.
In addition, local governments provide good support for those people using skip bin hire in Perth by ensuring easily obtained Council Permits, Perth Councils.
Read a more in-depth study of Perth's waste and recycling statistics here. Find out which are the best skip bin companies in Perth by region here.
Our final thoughts/takeaways
Although some of the facts and figures are startling, when it comes to change, there can be no doubt that all governments in Australia are making huge strides towards a greener and more sustainable future for the country.
It's true that some states perform better than others, but we should consider differences in industry, population and economics.
Public education is also improving thanks to concerted efforts by the population in general to work with local authorities and stakeholders.
We may not be able to control the nation's waste, but we can start with our lifestyle choices and make a difference individually. If everyone comes together, we can get to a much better place for our waste and recycling.