Do I need a permit for a skip bin on the Gold Coast? This is a question we're often asked here at Best Price Skip Bins, so we've put together this guide to Gold Coast skip bin permits.
Council permits for skip bins on the Gold Coast are usually acquired by the skip bin hire company – that's us.
So, in general, you don't need to apply for your own permit, but it's a good idea to gather some understanding of the rules and regulations regarding permits and how council manages the issue of skip bins on roads and on private property.
Depending on whether you are a residential customer or a business, you will have different needs for your waste management, so we're going to cover a range of scenarios.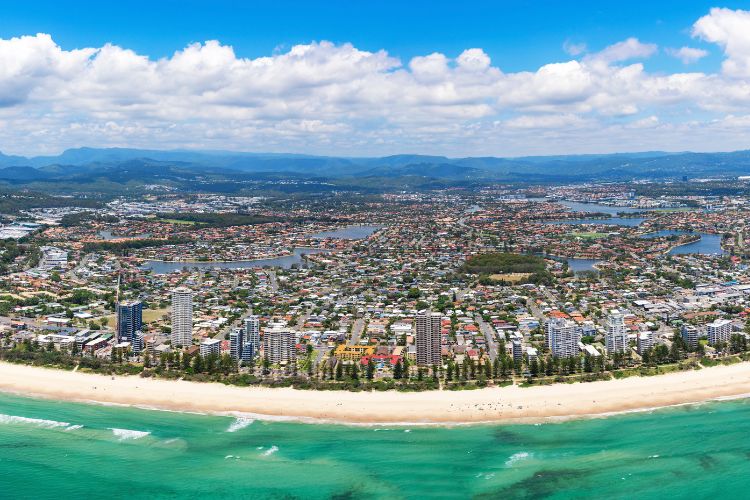 Overview of Gold Coast Council
With a population of 635,000 and situated in the south-east corner of the state of Queensland, the Gold Coast runs along 57 kilometres of coastline and is home to over half a million people. The Gold Coast is one of the jewels in Australia's crown. Stunning countryside and coastal scenery attract many tourists each year.
The Gold Coast Council is proud of its services and policies which show commitment to the arts in the form of arts grants, environmental awareness, diversity and the development and protection of local heritage.
There are many stunning heritage walks, trails and community events which take place each year along the Gold Coast.
The Gold Coast has 14 council divisions, with some excellent community centres and customer service centres provided by the council. The divisions are further explored later in this article.
For more information on local government, the Gold Coast economy, division boundaries, local programs and community connectivity, visit the City of Gold Coast website.
Council Permits
Council permits on the Gold Coast and specifically in Brisbane, are necessary in a variety of situations.
Namely – if you want to work on, or use, council property, such as roads and footways, for the temporary placement of building materials such as skips or mini skips.
You do not require approval or authorisations of equipment and materials, or temporary use of a footway for less than 48 hours when:
It is outside the Brisbane Central Business District (CBD – refer to Zone A – the principal centre (city centre) zone (PC1) as identified in the Brisbane City Plan 2014 
The work is not on a state-controlled main road
You must leave the following distance from the property alignment or kerb clear at all times to allow for safe pedestrian passage
in residential areas – 1.2 metres
in CBD or business areas – 1.8 metres (additional permit conditions may apply)
In general, skip bins must not interfere with the parking or free passage of vehicles, traffic management, or anyone with a parking permit who requires free use of the space occupied.
Read the full guidelines for using council-owned land or roads in Brisbane here.
Council permits depending where you are on the Gold Coast
Although rules might vary from council to council, in general the rules remain the same.
Council property, including roads, footpaths, easements, verges and nature strips, among others, must not be blocked with skip bins or similar equipment without a permit.
How many councils are there on the Gold Coast?
The Gold Coast City Council region runs from Beenleigh in the north all the way down to Coolangatta in the south and to Springbrook and Ormeau in the west.
There are 14 divisions in all.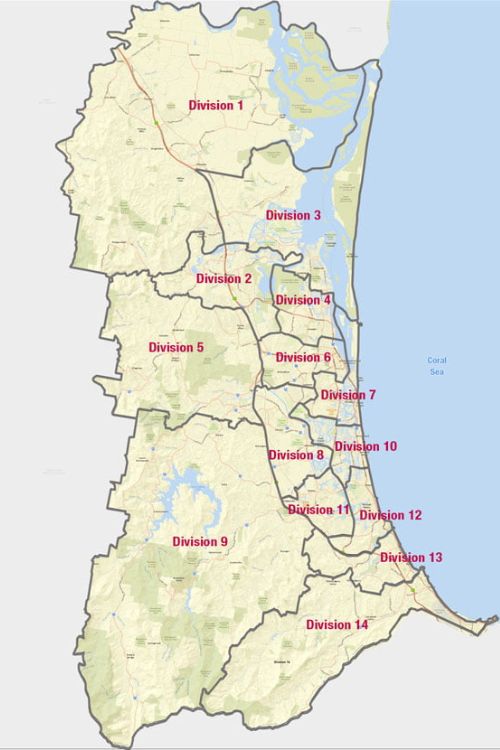 Image Credit: www.goldcoastinfo.net
What are they / Where are they?
The 14 divisions are as follows –
Division 1
Iberton
Cedar Creek
Gilberton
Jacobs Well
Kingsholme
Luscombe
Norwell
Ormeau
Pimpama
South Moreton Bay Island
Stapylton
Steiglitz
Woongoolba
Yatala
Division 2
Helensvale
Hope Island
Monterey Keys
Oxenford
Sanctuary Cove
Studio Village
Division 3
Coomera
Maudsland
Upper Coomera
Willowvale
Wongawallan
Division 4
Biggera Waters
Coombabah
Hollywell
Paradise Point
Runaway Bay
South Stradbroke Island
Sovereign Island
Division 5
Clagiraba
Gaven
Guanaba
Highland Park
Maudsland
Mount Nathan
Nerang
Pacific Pines
Park Lake
Division 6
Ashmore
Benowa
Bundall
Southport
Division 7
Arundel
Helensvale
Labrador
Molendinar
Parkwood
Divsion 8
Ashmore
Benowa
Carrara
Clear Island Waters
Merrimac
Nerang
Division 9
Advancetown
Austinville
Bonogin Valley
Gilston
Lower Beechmont
Mudgeeraba
Natural Bridge
Neranwood
Numinbah
Reedy Creek
Springbrook
Tallai
Worongary
Division 10
Broadbeach
Broadbeach Waters
Bundall
Isle of Capri
Main Beach
Paradise Waters
Sorrento
Surfers Paradise
The Spit
Division 11
Burleigh Waters
Robina
Varsity Lakes
Division 12
Burleigh Waters
Mermaid Beach
Mermaid Waters
Miami
Nobby Beach
Divsion 13
Burleigh Heads
Elanora
Palm Beach
Tallebudgera
Tallebudgera Valley
Division 14
Bilinga
Coolangatta
Currumbin
Currumbin Waters
Currumbin Valley
Elanora
Kirra
Rainbow Bay
Tallebudgera
Tallebudgera Valley
Tugun
Council permits for residential use on the Gold Coast
If you need a skip bin for a project at home, then it's possible you will be able to place the skip on your own land.
For example, in your garden, driveway or other area within the bounds of your own property. If this is the case, then you won't need a council permit or any approvals for your skip bin.
If you want to place a skip on the nature strip, verge or other land outside of your property, then you will need a permit.
Skips are a great way to manage various projects. For example, clearing overgrown gardens – a green skip bin is ideal for all sorts of vegetation like shrubs, grass clippings, weeds and tree stumps.
Of course, you may have other plans for your skip bin – DIY, small building works, house clearances and similar.
Best Price Skip Bins offer a wide variety of skip bins suited to different waste types and the different sizes will suit every budget.
With Best Price Skip Bins, you can choose from skip bins suitable for –
Council permits for small business use on the Gold Coast
Small businesses on the Gold Coast may have quite different needs to residential customers.
Depending on which of the team is responsible for the decision-making process, it's a good idea to make a plan regarding your waste disposal needs.
The waste management plans for each business will naturally vary but there may be a regular, larger amount of rubbish being produced on a weekly basis. This is particularly so with food-based businesses and retail businesses.
In this case, it's possible to hire a permanent skip bin, which, if placed on your own land, will not require a council permit.
For small businesses which occupy busier, urban sites, it may not be possible to place a skip bin or mini skip on private land and if you want a skip bin for short-term use, you should be able to get a permit.
Council permits for medium/large organisations on the Gold Coast
Similar to small businesses, medium and large businesses on the Gold Coast may need support from time to time with waste management, or a permanent skip bin.
Again, if your business has some land, you can place a skip on your own property without the need for any permit.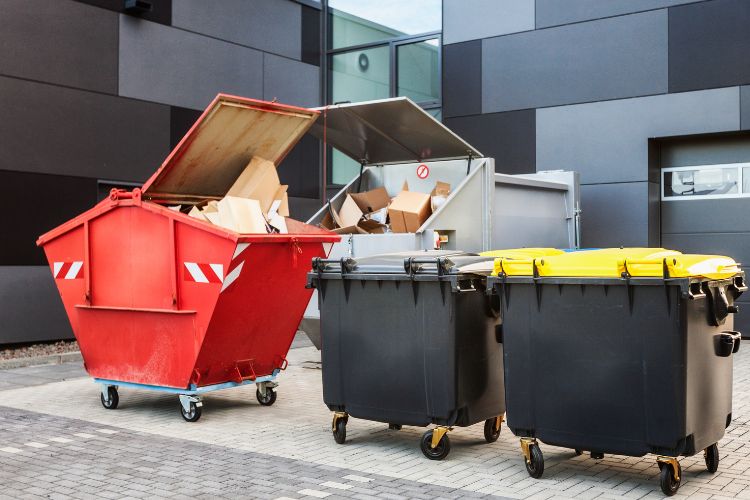 Considerations for when you may need a Council Permit on the Gold Coast
If you suspect that you need to place a skip bin on the public road or other council-owned land, then you should let us know when you book your skip bin.
Here at Best Price Skip Bins, we're always happy to support our customers, no matter whether you're part of a small or large business or a residential customer.
Get in touch to ask any questions you might have about the process of booking.
Caring for the environment
At Best Price Skip Bins, we're committed to caring for the environment and remaining as sustainable as possible. Sustainability is at the forefront of all we do. We want to continue to protect our natural resources as much as possible.
One of the reasons we offer different skip bins for different waste types is to aid our recycling efforts.
If we collect a skip bin and it has one type of waste within, then it's much easier for us to recycle the bulk of it.
We collect each full skip bin with care and ensure no waste escapes the skip. This is so that we can avoid rubbish blowing away and finding its way into waterways, green spaces or floodwater. It's also part of our efforts to keep waste out of the environment and to protect wild animals.
Considerations for when you don't need a Council Permit on the Gold Coast
If you have ample space on your own property, then you don't have to worry about a council permit for your skip bin or mini skip bin.
What you do need to consider is the best placement for your skip. It's a good idea to think about this at the time of booking.
Skips should never be placed directly beneath overhead cables or overhanging tree branches. This can make it difficult for the delivery truck to access the area for drop-off or pick-up.
If you are hiring a skip for your business, it's vital that all staff are educated about the safe use of your skip bin.
For example, teaching staff how to lift heavy items and what can and cannot be placed in the skip. Sharing this information with people who will use the skip is important.
Once you know what you need, it's easy to decide which is the best skip bin to get
Once you have decided that a skip is the way forward for your home or business, consider your needs with regards to waste management.
What waste disposal facilities do you already have available? Council collection is an option for smaller amounts of waste and local dumps can be useful, but generally, skip bins are the most convenient and time-saving method of removing larger amounts of waste efficiently.
Shops, building sites, restaurants, schools and homes all produce very different waste types and, of course, in differing amounts.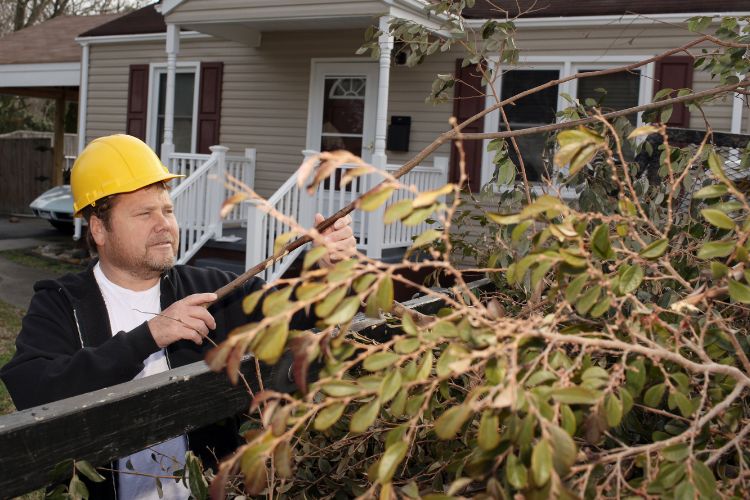 Eco-friendly waste management techniques for businesses
Businesses of all sizes should make a concerted effort to introduce an in-house recycling program.
This may involve employees taking their own waste home with them, or perhaps introducing composting. Keeping documentation of the amounts of waste produced can be a very valuable tool in the fight to reduce waste as long as there is a staff member who is able to complete and keep the relevant paperwork.
This can also be applied to community organisations and to schools and other places of education for children and families.
Final thoughts
By this point, you should have some understanding of council permits on the Gold Coast for skip bins.
If you represent a business or if you are a homeowner, all you need to do to book is to enter your postcode into our easy-to-use booking system.
Choose your waste type, skip bin size and then you'll be shown the cost of your skip bin.
Remember, we're always happy to answer your questions, so contact us with any concerns you may have.
We serve all major regions –
Melbourne | Sydney | Adelaide | Perth | Brisbane | Sunshine Coast | Gold Coast