Skip Bins Seaton
How to order your skip bins Seaton
Seaton is a popular suburb of Adelaide and with a wide variety of residents living in the high quality housing there, the need for skip bins Seaton is high. The lifestyle in Seaton is relaxed and many residents enjoy playing golf at the Royal Adelaide Golf Club which is nearby.
The houses in Seaton are often larger than average meaning that the gardens are also on the generous side. This of course makes for more waste than usual and it's why skip bin hire Seaton is growing more popular than ever. As the suburb grows so does the need for professional assistance with waste.
Seaton is under thirty minutes from Adelaide's CBD making it a great location for working people who want the quality of life synonymous with a nice suburb. There are many companies selling skip bins Seaton but Best Price Skip Bins are the cheapest and most knowledgeable out there. Contact the team at Best Price Skip Bins to learn how easy it is to organise skip bins Seaton.
How do I know what size skip bin to order?
Best Price Skip Bins have an enormous range of skip bins to choose from. Mini skips Seaton are a popular choice for people who only have a little waste to get rid of. In addition to mini skips. we also offer a wide range of larger sizes including Marrel skip bins and Hooklift skip bins. Our skip bins range in size from 2m3 all the way up to 30m3 so whether you're having a minor clear-out or a massive renovation, there's something suited to your needs.
Here's a comprehensive list of the sizes of bins available for skip bin hire Seaton.
•2m3 Mini Skips
•3m3 Mini Skip Bins
•4m3 Small Skip Bins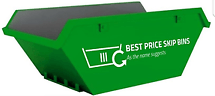 •6m3 Large Skip Bins
•7m3 Large Skips
•8m3 Extra Large Skip Bins
•9m3 Extra Large Skips
•11m3 Hooklift Skip Bins
•15m3 Large Hooklift Skips
•30m3 Extra Large Hooklift Skip Bins
Best Price Skip Bins offer the cheapest skip bins Seaton
Contact Best Price Skip Bins in Seaton to find the best deals around. Ordering skips Seaton needn't be an expensive choice because we know how much value matters to our customers. We are a family operated company and know how important budgeting is.
Our ordering process is easy; click the link above and enter your Seaton postcode; this will take you through the process of ordering a Seaton skip with ease. You will be walked through a set of simple questions regarding what sort of waste you need to get rid of. We understand that ordering a Seaton skip needs to be a speedy process, so we've made it easy.
Skip bin hire Seaton is simple and convenient
The process of ordering a skip bin from Best Price Skip Bins has been made deliberately fool-proof. We don't want you to have to waste your time thinking about hiring trailers, loading them up and carting them off to the local dump only to have to pay to use the facilities.
We believe that our process is simple and convenient; no matter how much waste you have, we can arrange for suitably sized skip bins to take it all away. Once your skip bin has been filled, you don't need to do a thing. We will take it away as soon as you tell us to. We even provide a ramp with some skips so that you can access the skip with a wheelbarrow. Skip bins Seaton offer the fastest and cleanest waste-removal in the area.
Will I need a council permit for a skip bin Seaton?
A council permit is only necessary if you plan to place a skip bin on public property. If you want to put a skip in your driveway or private land, then no permit is needed. Public property includes the nature strip or the street outside your home. Don't worry though, council permits for skips Seaton are easy to arrange. Simply visit the council's website page with the information you need and follow the instructions.
To find a low cost skip bin, just go online any time of the day or night and get a quote from Best Price Skip Bins.  Skip bin hire Seaton has never been so simple! Mini skips Seaton are also available…just ask!