Hiring Skip Bins Reynella East
Reynella East is a pleasant and popular suburb of Adelaide with a good mixture of housing. Just over half an hour's drive from the city's CBD, it's a great place to live thanks to the super-easy commute. Young professionals and families alike have set up home in Reynella East thanks to the good choice of property available. A district this popular will always have a need for skip hire and that's why Best Price Skip Bins are already supplying skip bins Reynella East on a regular basis to residents and businesses alike.
Hiring from Best Price Skip Bins guarantees one thing…that you will get the lowest possible price on your skip bin hire. Reynella East skip bins can be delivered by Best Price Skip Bins within 24 hours of your first contact and we make it our mission to get you the best bargain available. We have strong links in the industry and we use our connections to ensure that each and every one of our customers gets a good deal. We shop around so you don't need to!
If you'd like to hire Reynella East skip bins, get in touch with us today and we will be more than happy to assist.
What can you put in skip bins Reynella East?
We can take almost any type of waste apart from dangerous and toxic substances. We will accept green waste from your garden, soil, bricks and rubble and even mattresses and tyres. Unlike your local dump we won't ever charge extra for mattresses and tyres either. If you need to get rid of an old mattress, just remove the fabric from the springs and place them separately into the skip.
It's easy with Best Price Skip Bins, no matter whether you're making a move or constructing a new shed…we can deal with the waste. Skips Reynella East are simple to order and easy to use. If you have any questions, just ask!
What size skip should I hire?
We offer a large range of skip bins of all sizes. Depending on what you need it for. If you just have a few extra items, then you could consider mini skips Reynella East. Mini skips Reynella East are great for room clear-outs, shed clear-outs or just for those days when you've got too much junk in your life. Our skips range in size from 2m3 to 30m3 so there's something for every job.
Here is a list of all our sizes.
•2m3 Mini Skips
•3m3 Mini Skip Bins
•4m3 Small Skip Bins
•6m3 Large Skip Bins
•7m3 Large Skips
•8m3 Extra Large Skip Bins
•9m3 Extra Large Skips
•11m3 Hooklift Skip Bins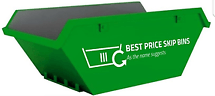 •15m3 Large Hooklift Skips
•30m3 Extra Large Hooklift Skip Bins
Remember that Best Price Skip Bins are here to deal with all of your questions; get in touch if you're unsure of which size skip bin would suit your needs.
How do I find the cheapest skip available in Reynella East?
Ask Best Price Skip Bins of course! Finding the cheapest deal is what we do. We are a family owned and run company so we know how important budget is. We do the shopping around for you. As soon as you get in touch, we utilise our extensive contacts to locate the cheapest skip bin available for when you need it. Then we arrange delivery and pick up.
Let Best Price Skip Bins find you the best deal. It's what we're good at!
Is skip hire Reynella East the best way of removing my rubbish?
It definitely is! Especially if you value your time. You could load up trailer after trailer and drive it to the dump…pay the fees and then repeat. Or you could enter your postcode in our handy form and then let us do it for you. Pop your postcode in here and we will get on the case and make sure you get the best deal out there.
Skip bins are a convenient and cost-effective way to remove waste. We don't charge extra for bulky rubbish and we also supply a ramp with many of our skip bins…making it super-easy to fill them up!
Do I need a council permit for a skip hire Reynella East?
If you want to have your skip bin delivered onto your own land, then a permit is not needed. If however you would like the skip bin placed on public land, then you will need to obtain a permit from the team at The City of Onkaparinga.
Best Price Skip Bins are committed to getting the best prices out there for our customers. Get in touch if you've got any questions and we will be happy to help.