Skip Bins Kensington
Skip Bins Kensington – Choose Skip Bin Finder
Skip bins Kensington (3031) are in near constant demand. This wonderful suburb is just 4km North West of Melbourne's buzzing CBD. Consequently, it's a very desirable place to live and work.
Kensington is full of wonderful heritage buildings, cute cafes and interesting side streets. There are a lot of shopping and entertainment options too.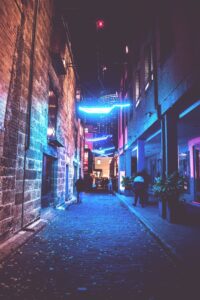 Because of this, people really want to live in the area. That means there's a lot of real estate action here.
Best Price Skip Bins are here to support the Kensington community in their waste management. Whether you're a business or home owner, we can offer you the right solution.
Our unique system ensures you always get the cheapest option when booking with us. Our system will sort through all the available skip bins so you get the right size at the right price.
We partner with the BEST local skip bin hire companies so you get the pick of the bunch!
Skip bins Kensington for all purposes
Skip bins are useful for all manner of tasks. Not only for building and DIY but also for house moves and general clear-up sessions.
When booking a skip bin for a house move or deceased estate clearance, the best idea is to book it so that you have possession for a few days. It's not a job you can complete in one day generally.
Consequently, you will need more than a day to sort out each room.
For building, skip bins are the best. You can put almost anything in a general waste or mixed waste skip bin. If however you have a lot of bricks and concrete, then you can get skip bin hire Kensington just for that!
Permanent skip bin hire Kensington
Many businesses in Kensington produce regular and large amounts of rubbish. As a result, their waste can quickly build up to unmanageable proportions.
That's why we offer permanent skip bin hire in Kensington.
Permanent skip bin hire has the advantage of a consistent solution to waste removal. Your business will run smoothly and entrances and exits will be kept clear and safe when you can rely on a regular waste removal service.
Restaurants and retail stores benefit from permanent skip hire because these are industries which produce a huge amount of rubbish yearly.
Packaging and food scraps mount up and make life difficult for staff if not removed regularly.
When your skip bin is full, it is removed on the same day each week and replaced with an empty skip bin. If it's not full, the removal can be delayed.
Top Service – Best Prices
Best Price Skip Bins are known in and around Kensington for our amazing prices and our speedy, polite delivery. We can get your skip bin on your doorstep by tomorrow if needed.
As Melbourne's first choice for skip bins, we always strive to deliver the best solutions for waste removal.  No job is too big and no job is too small. We supply skips of all sizes.
Which Size Skip Bin Do I Need?
This is something we are often asked about. The fact is, that it's easy to work it out when you use our skip bin size guide for Melbourne. If you are new to skip bins, the guide helps by showing you how much waste each one holds.
For smaller jobs, mini skips Kensington are a good choice. They are just large enough for a room or shed clear out.
How to Fill a Skip Bin
Never over-fill your skip bin. Not only is it unsightly but also dangerous.
The first rule is never overfill your skip bin.
This is because you may be charged an additional fee and because it can pose a danger if the waste is piled too high.
The next rule is always put the flat items at the base of the skip bin.
Lay them down so they cover the base of the skip bin. This saves space and avoids the creation of air pockets in spots you cannot access.
The final rule is to break old furniture down so that it takes up less space
Do this safely – wear eye protection and gloves so you're not hit by flying nails or dust and debris.
Do I need a permit for a skip bin in Kensington?
Not if you are placing the skip bin on your own land. If however you want to place it on a roadside or nature strip, then it is likely you  will need a permit.
Learn more here.
Our Services in a nutshell
Green and garden waste removal
White goods removal
Mattress and bed removal
Carpet removal and disposal
Unwanted furniture disposal
Commercial strip-outs and office clear outs
Construction site strip-outs (residential only)
Cleanup assistance
Estate rubbish cleanup (both functional and non-functional)
Electronic waste removal
Who Benefits From Skip Bin Hire Melbourne?
One might think that skip bin hires Melbourne was developed only to make a profit. However, the fact is that this business provides benefits to clients that far exceed convenience. The industry originated as an environmental safety valve. Skip bin hire Melbourne has grown to be a significant player in ecological consciousness in Australia.
We remove waste, sort recyclables and keep additional traffic off roads by delivering skips and collecting large amounts of waste in one journey. Cars can't do that – they need to make multiple trips to the dump along with a trailer.
Who can use skip bins?
One of the reasons that skip bins have become a factor in preserving Australia's environment is the number of uses. Skip bins in Kensington are used by homeowners, business owners and large organisations such as school and hospitals.
We are here to support you in the careful removal of waste – no matter how much or how little.
Our skips are sanitized and cleaned regularly, we also clean up after picking up a full skip. This means you'd never know it was there once it's gone.