Ordering a skip bin for the first time can be overwhelming at first. So many questions! Can you put green waste in a skip? What about food waste? Is that allowed?
And then there's garden waste, general household rubbish, clothes, gas bottles and any amount of other random rubbish to consider.
We're going to answer these questions and more in this article. We will cover waste types, what constitutes hazardous waste/prohibited waste, chemicals, mattresses, televisions and much more.
What Can I Put In A Skip Bin?
The million-dollar question. Most people will need to book a skip bin at some point in their lives whether it's for household waste or other materials. The most common times when you might need to book a skip bin are often quite stressful periods too.
House moves
Deceased estates
Building and renovation
None of these times are exactly fun are they? But one thing is for sure, they all mean a lot of general household waste gets produced.
To answer the question of what can I put in a skip bin, we must first look at skip bin types.
Skip bin types
There are a number of skip bin types. Each one is designed to cater to different waste. They are as follows –
GENERAL WASTE
GREEN WASTE
CONCRETE/BRICK
MIXED WASTE
SOIL/DIRT
The reason skip bin companies offer different waste type skip bins is because it makes recycling easier.
If your waste is conveniently separated into categories, it is simpler to make sure it's reused and recycled. Once it's put in a skip, you can rest easy in the knowledge that it will be removed responsibly.
Waste is sorted and recycled
The full skip bins are collected and sorted so that the skip bin waste can be sent to a recycling depot to be disposed of rather than landfill.
This means skip bins are one of the most eco-friendly ways to dispose of general waste, green waste, concrete, dirt and building waste.
What rubbish can't you put in a skip bin?
The list is quite long but the main things which cannot go into any skip bin at all, includes the following –
Asbestos
Oil
Paint
Batteries
Fluorescent tubes
Chemical waste
Medical waste
These types of rubbish are too dangerous and unstable especially asbestos. They require special facilities. If you're unsure, ask your skip bin company and they will happily explain.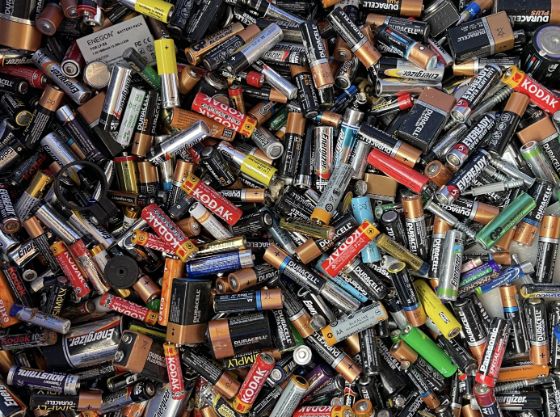 Can you put bricks and concrete in a general waste skip bin?
No. You cannot put bricks and concrete in a general waste skip bin; don't be tempted to throw them in – or any of the following –
Sand
Tiles
Clay
Stones
Soil
Palm trees or palm tree stumps
Synthetic grass
Dirt
Any of the previously mentioned hazardous materials
Can You Put Anything in a Hired Skip Bin?
The answer to this is the same as the question "Can you put mattresses in a skip bin?" – "sometimes".
It's tempting to just throw things into the bin but you should check if unsure.
There may be extra charges for these items and you will need to check with your skip bin provider before you do.
The same goes for tyres. Don't put them in skip bins without checking first. In general, food waste is another no-no. But always ask first.
What counts as green waste or garden waste?
Green waste is fine to put in a green waste skip bin. It includes the following waste types – but never dirt.
Light green waste: Shrubs, foliage, grass clippings, leaves, twigs
Small branches, leaves and palms fronds
Woodchip and bark – there must be no soil attached to either – if you need to dispose of soil, a soil and dirt bin is required
Tree branches
Tree trunks: The diameter must be smaller than 150mm and under 50mm long to meet the requirements for green waste materials
Untreated timber – please contact us to enquire how to dispose of treated timber
Can I put white goods in skip bins?
You can put fridges in a mixed waste skip bin but like other white goods such as washing machines, they may need "de-gassing" first.
Please ask your skip bin provider if they count as prohibited waste and how you have them de gassed.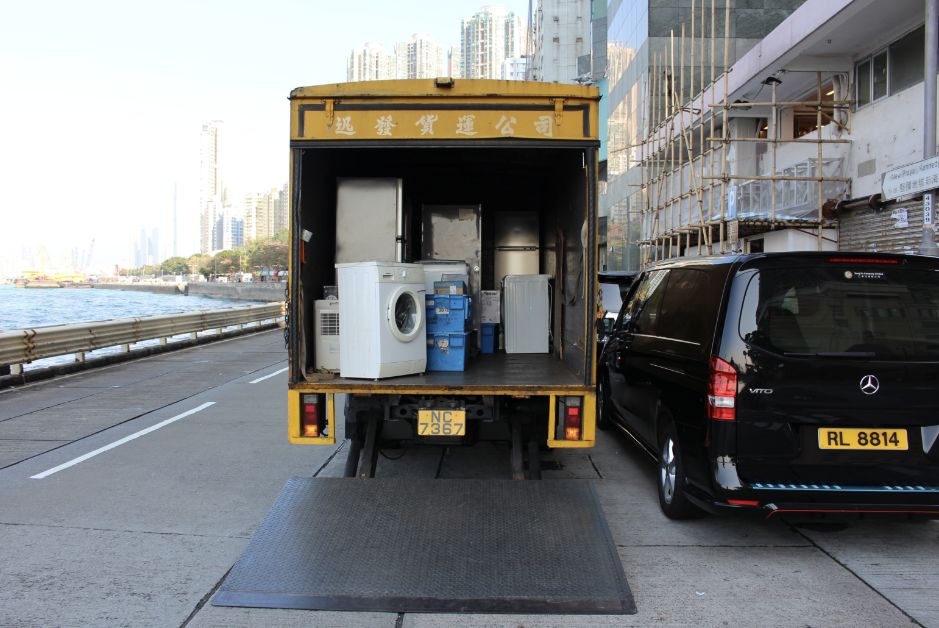 Putting prohibited waste in a skip bin can result in more charges being made to you. Make sure to get the most out of your skip by sticking to the waste allowed.
Other waste allowed
Apart from what has been mentioned previously, there are many other waste types you can put in skip bins.
Other waste materials
Including plastic, metal, glass, old furniture, exercise equipment, toys, food packaging, clothing and cardboard. If you recycle generally, you can rest assured your skip provider will too.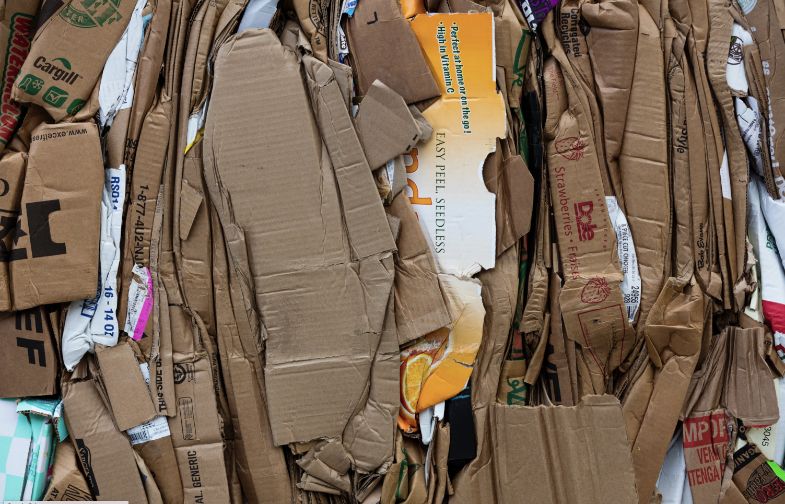 Always ask about what waste is allowed if you are unsure about any of your waste. Hazardous waste in particular should not be put in any skip bin. Electronic equipment is sometimes allowed in mixed waste but check first. This might include DVD players and radios for example.
Skip bin hire is convenient and good for the environment
There's no doubt that skip hire is highly convenient. There's a wide variety of waste allowed and if you hire a skip, you will also save time. The types of waste are varied and most people will find the right bin for their needs.
Green waste, rubble, concrete, furniture, bricks, soil, clothes, general rubbish and other waste are all awkward to deal with – skips make it much easier. Recycling is made easy too, even concrete and bricks can be recycled along with other materials.
Your waste disposal can be simple if you plan ahead and book a skip of your choice. Perfect for renovation waste, cost-effective and convenient.
When you hire a skip, you're saving time and it helps you save money too.
Household items, bricks, furniture, concrete, tyres and cardboard – all those things which we need to remove but which are time consuming too.
Remember the no-nos
Remember the hazardous material which is not allowed in skips. Asbestos is never to be placed in a bin.
Asbestos is highly unstable and requires special treatment. Chemicals/medical waste must never be placed in skips either but must be disposed of at designated depots.
Check out these links if you want to book skip bins or learn more about sizes and types of waste.