Many people ask themselves the question, what size skip bin do I need? Especially if they are new to the process of skip bin hire.
Choosing a skip bin
Choosing the right-sized skip bin is important. If you select bin hire that's too small, you will need to book a second skip bin.
Ensuring you get the right skip size from the outset is far more sensible.
Considerations
There are many things to consider when selecting the best skip bin size. Read on to learn more about how to choose the best skip bin and what you need to consider.
Always discuss with a friendly and knowledgeable team if possible or if you are confused about size or waste types and which is the best skip bin size for you.
Skip Bin Sizes & Dimensions
Skip bin sizes are usually measured in cubic metres. This can confuse many people because it's hard to visualise a cubic metre unless you're accustomed to that.
Luckily, skip bin hire companies make it easier with clear, visual guides like this one.
What are the most popular skip bin sizes?
For domestic customers – that's non-businesses, the most popular sizes are between 2 and 8 cubic metres.
These are a good size for house moves, spring cleaning and DIY projects such as bathroom renovations and kitchen renovations where you may have benches and cupboards to dispose of, possibly a stove and tiles.
Large skip sizes
However, there are other, larger sizes such as 8, 10 and even up to 30 cubic metres, available.
Skip bins of above 14 cubic metres are considered to be pretty big – they're good for building projects that might create light building waste.
Moderately sized skip bins
Moderately sized skip bins, such as a 4 cubic metre skip bin, is often plenty for an average household. In the case of a deceased estate where you may have to empty a house completely, a larger skip is necessary.
2 cubic metres for small clear-up tasks
If you wanted to have a little clear out, just empty a few cupboards or a shed, then a 2 cubic metre skip would possibly be enough for your needs.
A skip of 4 cubicle metres might be more sensible for larger amounts of waste. Whichever cubic metre skip you select, remember that you can work out your waste amounts in advance.
How to work out which cubic metre skip is best for your needs
Determining which cubic metre skip is best for your needs can be tricky. Cubic metres are just a way to determine how much something can contain.
What is a cubic metre?
Think of a cubic metre as an empty space. If a skip bin is a certain amount of cubic metres, that translates to something else – such as how many wheelie bins worth of waste you can fit into it.
Most people can easily envision how much waste a wheelie bin contains. A good skip bin size guide will also compare cubic metres to wheelie bins like this one.
Hiring a skip bin – what do you need to dispose of?
This is an important consideration when it comes to skip bin hire and what size skip bin you select.
If you are a householder who needs to remove just a little extra waste, then you might consider a smaller skip bin. Sometimes called mini skips, these would be skip bins that measure 2 cubic metres.
Big clear-ups, such as those for a deceased estate, would mean a bigger bin size.
Green waste skips and other types of skip
Green waste skip bins are good for garden waste, and you can order them, especially for that. The same goes for building waste, soil, mixed and general waste.
The important thing is to ensure you choose the right size.
Are skip bins the most convenient method of disposal?
Definitely, for parking efficiency, cost and convenience, they can't be beaten. Your waste management needs will vary yearly. Skips offer a great one-time helping hand.
Choosing the right bin is important, so be sure you check out the guidelines.
Bathroom Renovation
Bathroom renovation is one of the most common periods people need to hire a skip bin. Finding a supplier with a huge range is vital. You want to be sure that you get the best size bin for your needs.
How large a skip do I need for bathroom renovation?
If you are pulling out the entire bathroom, you will need a bigger bin. That's because you may have floor coverings, wall tiles, an old shower screen and more to fit into the bin.
What size skip for a bathroom renovation?
For most people with a small bathroom, a 3 cubic metre skip will suffice. A 3 cubic metre skip is roughly equivalent to 12 wheelie bins.
Larger projects may necessitate a 6 cubic metre skip bin.
The Size of Your Project
It may be that you have more waste than a small skip will contain. A 4 cubic metre skip or a larger bin will be a good idea in that case.
Consider what type of waste you have
Perhaps you also have old furniture to dispose of? Or maybe you have bench tops or an old curtain rail to add to the bin?
In that case, work out the best size for your needs, so you have a general idea of what bin will be best.
What do I do to get a bigger bin size midway?
Just book one. Carefully work out what you have that won't fit into your current bin – make your best guess and then book the right bin.
Remember, the guide above shows approximate equivalences to wheelie bins, and that's a great way to approximate the right size bins.
Moving house and deceased estates
Moving house can be stressful and time-consuming. Having a rough guide as to how much waste fits into a skip is useful and makes waste management less time-consuming. Wheelie bins aren't the only way to work it out, though.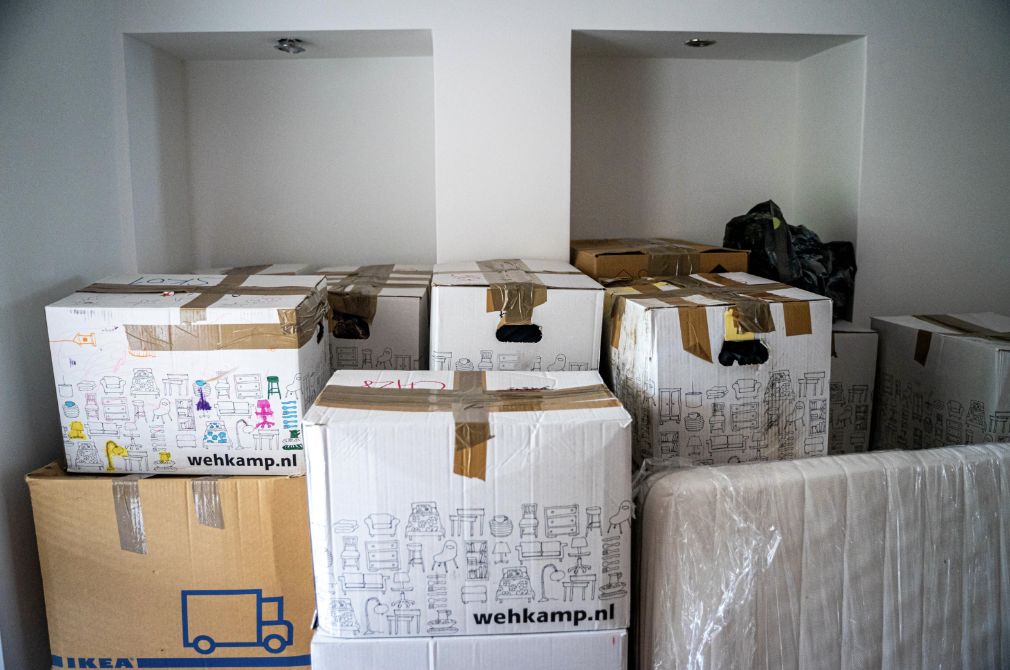 Trailer loads are another useful equivalent; you can employ packing efficiency to maximise your space.
Some Final Advice When Choosing Skip Bin Sizes
Always discuss any concerns you may have with a knowledgeable team. You may worry about waste types or where the skip can park at your house or business.
Advice on choosing a skip
Professional skip providers have encountered everything you are wondering about and will be pleased to advise you further.
Utilise the skip bin size guide and remember that some things are not allowed in skips.
These include asbestos, oils, paints, batteries and some electronic waste. Batteries can pose a fire risk and should never be put into skips. Asbestos should only be managed by professional teams with the correct equipment and safety knowledge.
If you have concerns about asbestos at home or business, please read this guide from the Australian Government.