Skip bins, sometimes called mobile skip bins, are a fantastic solution to waste management. Skip bins are large metal containers designed to be easily transported and to contain a certain amount of rubbish.
Commonly used by homeowners and business owners, and larger organisations such as schools, hospitals and factories, hiring a mobile skip bin allows for the easy disposal of waste of all kinds. You've probably noticed skip bins in and around the streets where you live or outside the premises you visit. If you've wondered how mobile skip bin hire works, read on to learn more.
Skip hire companies hire skip bins out on a short- or long-term to simplify rubbish removal. Short-term hire is probably the most popular option, but long-term hire or "permanent skip bin hire" is also common among businesses that create a consistent waste stream.
Skip hire is convenient and flexible
When you book a mobile skip bin, you can choose which size you would like and which type of waste you want to dispose of. This makes rubbish removal much more convenient than relying on council collections.
The skip is delivered to your property on a day of your choosing. You can fill it up once you've received your skip bin.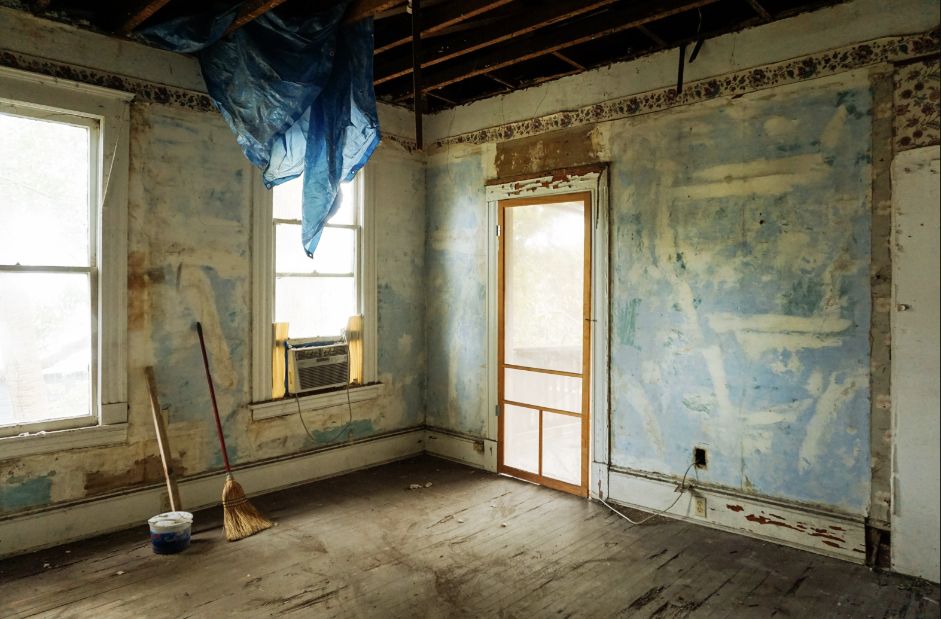 Skip bins and waste types
This part of skip hire can be confusing if you're new to skips. However, it's a very simple concept once you look at it closely.
The way it works is that the hiring companies set aside some skip bins for certain types of waste. For example – skip bins for green waste. This type of skip is a very eco-friendly option, and when removed, the contents can be used to create compost. Therefore, no other waste types may be put into green skip bins. Green skip bins are a great option for garden waste.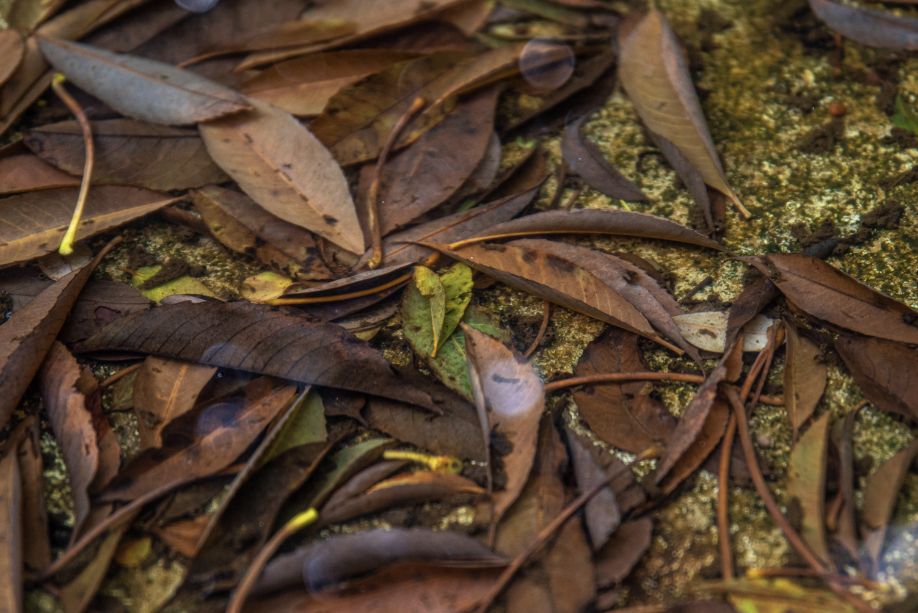 Garden waste from skip bins is recycled into compost
Hiring skip bins – choosing the right type
If, for example, someone placed plastic bags or metals in with the green waste, this would mean the load is useless and cannot be recycled.
There are other special types of skips, including those designed especially for soil and dirt, those for rubble and bricks, and those for mixed waste.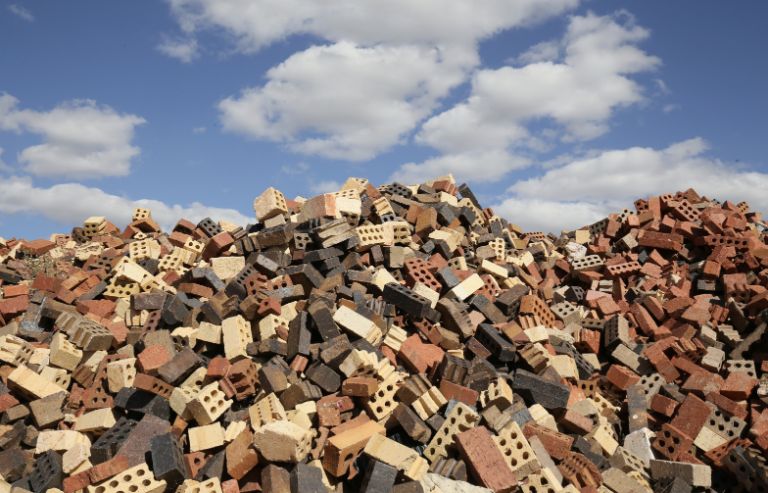 Bricks and rubble can be placed in skip bins.
Mixed waste skips are very popular because they allow for almost any type of rubbish to be placed in them.
Skip bin sizes – how do I know which size to choose?
There are many sizes of skip available. They are often measured in cubic metres, but a good way to work out how large a skip you need is to think in terms of wheelie bins. This guide shows how many wheelie bins worth of waste each size holds.
What can't be put into a skip?
Many items cannot be put into skip bins. These items are usually prohibited because they pose a risk to health or safety – or both.
The prohibited waste is usually unstable or a fire risk – the following is a list of the most commonly prohibited items.
Hazardous waste
Asbestos
Batteries
Fluorescent tubes
Oils
Paint
Asbestos is highly unstable and extremely toxic to humans. Breathing the particles it can cause very serious consequences, and so it must be removed and managed by organisations qualified and equipped to do so.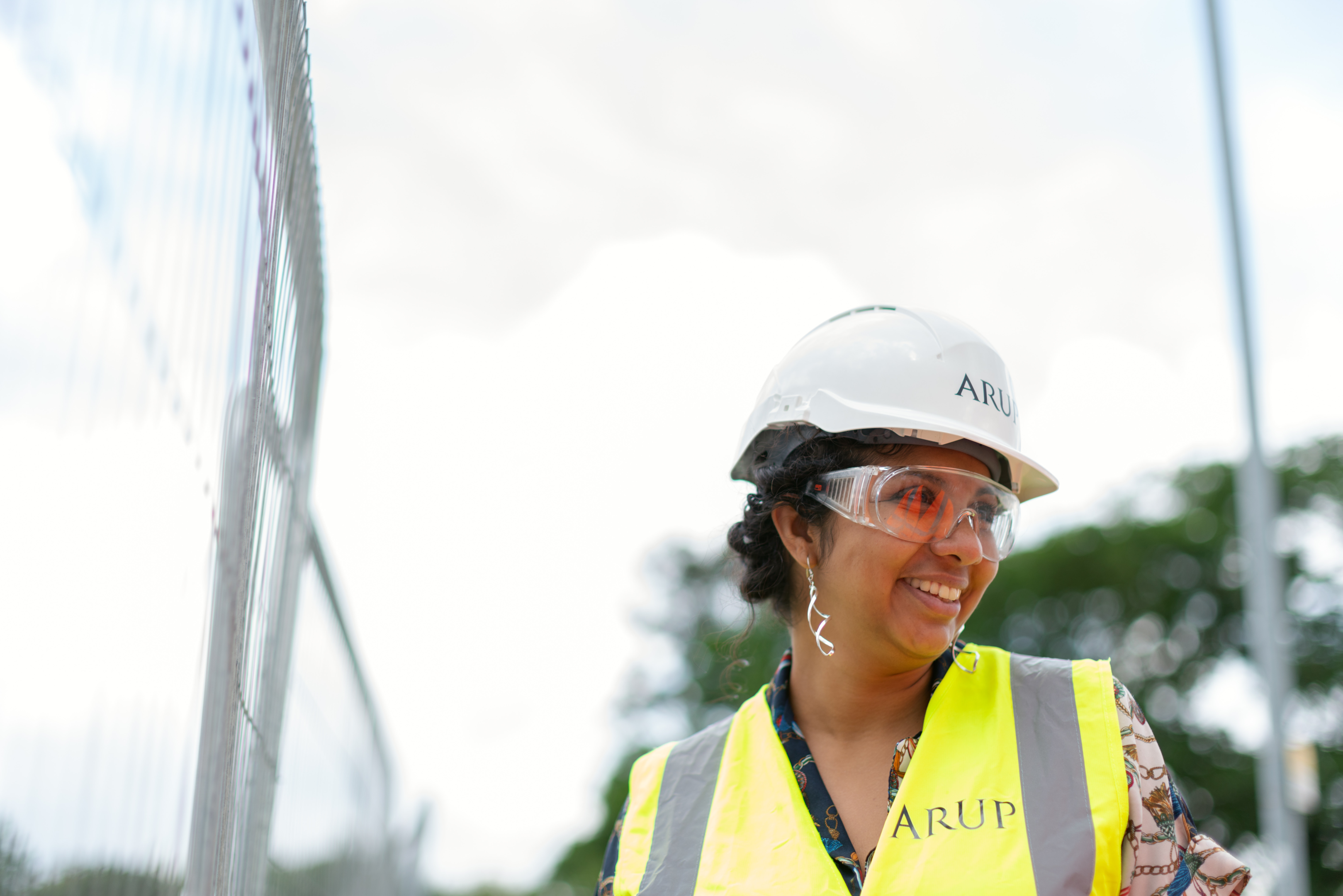 Only qualified specialists may handle asbestos.
Batteries pose a fire risk as they can spontaneously ignite – this is far from ideal when they're contained in a metal skip bin full of dry rubbish.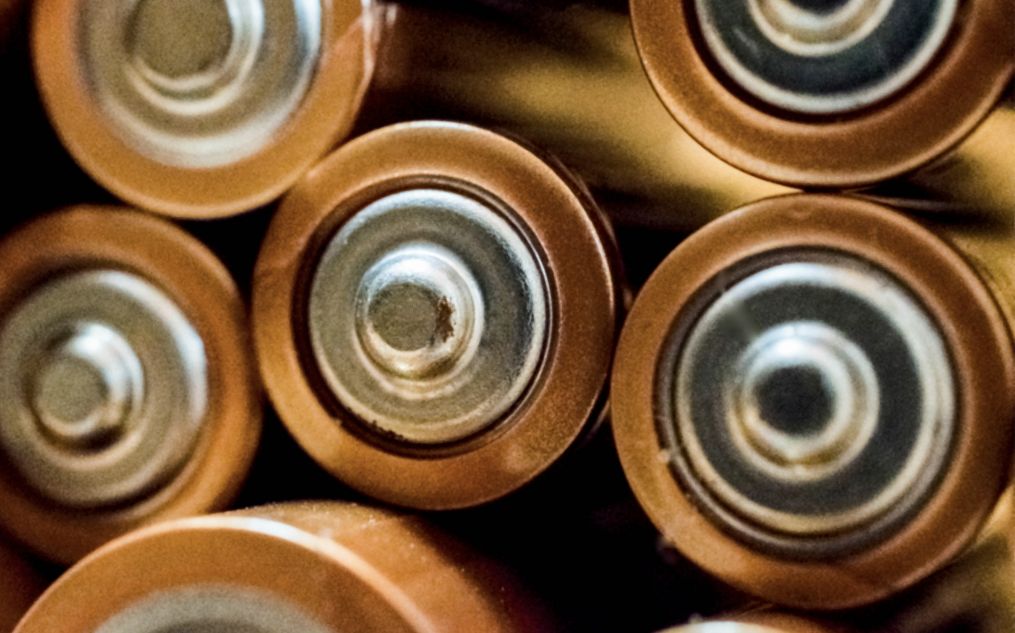 How will my skip bin be parked, and do I need a permit?
When you need rubbish removal and look into hiring skip bins, you will notice some mention of skip bin permits.
If you plan to place your skip on your land – i.e…. within your garden, then you will not need a permit.
Skip bin permits
However, you may need a permit if you want to manage your rubbish removal differently and place the skip bin on public land. Skip bin permits are available from your local council at a reasonable cost.
You should always contact your local council if you're unsure who the land belongs to.
Placing your skip bin
Rubbish removal is easiest to manage when the rubbish does not need to be moved much. When you book a skip, you will be asked about parking, and there will be a place to request any special considerations. For example, you may need to access your garage regularly, so don't want your skip bin placed in front of it. Always consider access and convenience equally when deciding where to place your mobile skips.
Skip bin permanent hire
Rubbish removal is an ongoing issue for many businesses. If you're looking for a permanent skip bin, then it's important to consider the placement of the skip in relation to your premises.
Will the staff be able to safely and easily access the skip bin? Is the distance between the premises and the skip a reasonable one? Mobile skips can be a great time-saver for busy companies that create rubbish. They are a responsible, eco-friendly solution and much more cost-effective than a rubbish removal service.
How much can you put in a skip bin?
Only fill your skip bin to the fill line. Never pile waste materials over the edge of a skip bin, as this can cause a danger to passers-by and to the people who collect the skip bin.
When you begin to fill your skip, place flat items at the base. This may mean breaking down furniture or boxes so that they take up less space.
How do I put rubbish in a skip bin?
Most domestic-sized skips open at the rear and come with a ramp. This ramp makes it easy to use a wheelbarrow to manage heavier items. Simply push a barrow up the ramp and empty the load into the skip bin.
Help with skip hire – ask us anything
If you have any questions about your skip bin booking, choosing and using, please contact us for advice or assistance. Our team is very experienced and always happy to help.