You may have noticed skip bags available to purchase at hardware stores in Australia, such as Bunnings and Mitre 10, and wondered just how the service works and if they are a good alternative to hiring a skip bin to dispose of your rubbish.
This article compares skip bins and skip bags and looks at the pros and cons of both options, so you can decide which solution is best for you when it comes to cleaning up around the home, your business or your construction site.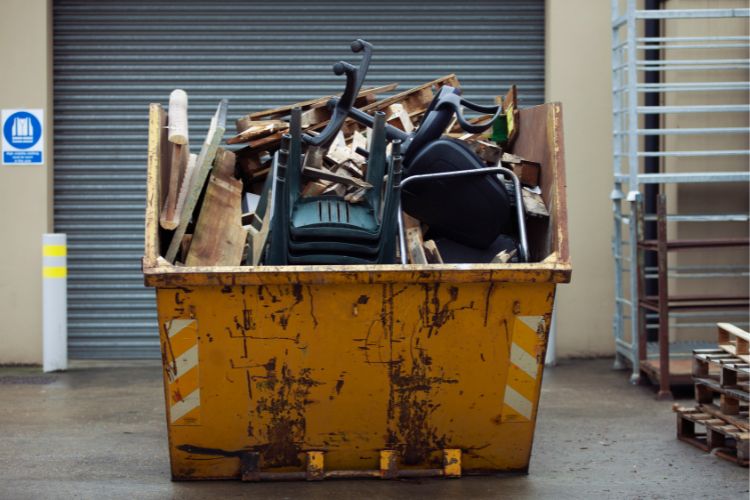 The pros and cons of hiring a skip bin
A skip bin is essentially a large container that's hired to hold rubbish while the bin is filled over a short period of time. They are delivered to your site and collected by a truck once the bin has been filled.
The benefits of hiring a skip bin:
They are an affordable way to dispose of rubbish at your home, business or worksite.
Hiring a skip bin is usually done via a convenient online or telephone booking, and once it's full, pickup is usually fast and reliable.
They can be filled with various waste types, including green waste, demolition materials or household waste.
The cons of hiring a skip bin:
Skips require having an adequate amount of space to place the bin while it's being filled.
There are many skip bin hire companies to choose from, so it can be difficult to decide on the best option.
You'll have to do all the heavy lifting to fill the skip yourself.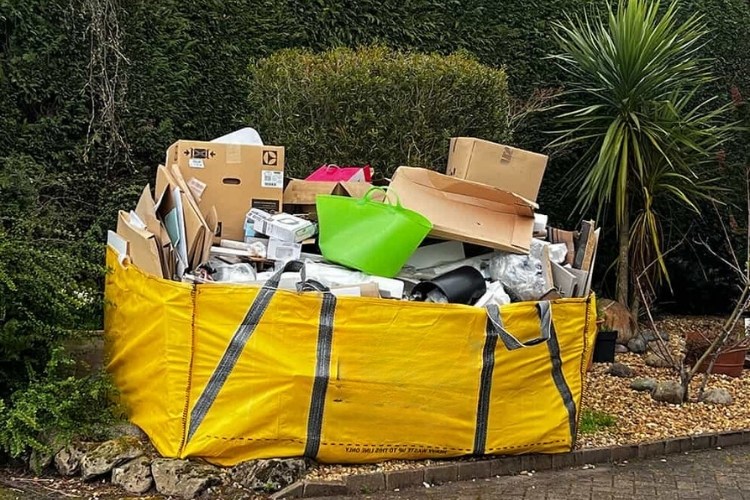 The pros and cons of a Skip bag
Skip bags can be purchased from a range of retailers in Australia and are touted as an alternative to metal skip bins. Skip bags are purchased instead of being hired and can be stored and used when convenient. Once full, the waste management company needs to be contacted for the removal of the skip bag.
Pros of using a skip bag
With a skip bag, you're not limited to the amount of time you can have it at your premises, as you're not paying a rental fee. You'll only have to pay to have it collected.

It can be easier to find space to put a skip bag than for a skip bin. However, you will still need adequate access to remove it by a truck.

They are easy to purchase from hardware stores and other retailers.
Cons of using a skip bag
Skip bags are only available in smaller sizes than skip bins, so they are really only suitable for small projects.

Skip bags are not as durable as a metal bin. If they are left outside and exposed to the weather for long periods of time, they can be subject to damage. They can also fill up with rain if they are not covered, and if they are filled with soil, this can cause you to exceed the bag's weight limit.
When it comes to collection, some customers have stated that it can be more difficult to organise the removal of skip bags.
Is a skip bag a cheaper alternative to hiring a skip bin?
You might think a skip bag is a cheap option when you need to dispose of rubbish. However, this isn't always the case. While the price of purchasing the bag itself can be quite reasonable, consumers need to check with the relevant company about how much removal of the bags will cost them before they purchase one at a store.
In some cases, it's cheaper to hire a skip bin than to buy a skip bag, so it always pays to contact a skip bin provider before buying a skip bag at your local hardware store.
What sort of waste materials can I put in a skip bag?
Like skip bins, skip bags can be filled with various waste materials. This includes waste from renovations and construction sites, such as concrete, bricks or tiles, or household or garden rubbish, such as dirt, rocks and grass clippings.
However, skip bags have strict weight limits that don't exist for skip bins because of the woven polypropylene material they are made from. This often means that while you can put heavy items such as concrete and bricks into your skip bag, you can only add a small amount at the bottom of the bag before you exceed the weight limit, which can cause the bag to break when it's picked up.
The most reliable option for rubbish disposal
For guaranteed next-day delivery of a skip bin, contact Best Price Skip Bins. From mini skips for smaller loads to large hook lift bins, we'll help you understand the right size and type of bin that best suits your needs.
We aim to give our customers the best price for residential and commercial skip bin hire. From Brisbane to Perth to Melbourne, Sydney and Adelaide, we make getting the best deal on a skip bin as easy as 1, 2, 3!
For skip bin hire or to learn more about our services, see our website or give us a call on 1300 791 132.