Whether you're planning a DIY renovation or a builder looking for a waste disposal solution for your next construction project, rubbish containment is an essential requirement on building sites nowadays.
Using either a skip bin or rubbish cage is mandatory to keep a worksite clean and safe and prevent rubbish from blowing around the neighbourhood.
So, let's look at the easiest solution to help you clean up your site and keep costs low by looking at the pros and cons of skip bins and rubbish cages.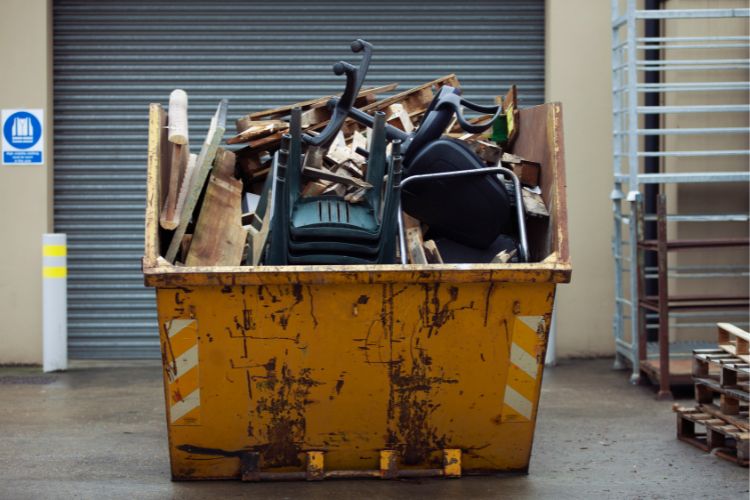 The pros and cons of using a skip bin on your building site
Most people are familiar with skip bins. They are commonly seen in front yards and on footpaths in front of homes that are being renovated or behind local shopping centres. Skip bins are essentially large metal bins where rubbish is stored. They can be opened on one side for easy rubbish disposal and are collected by trucks with special hydraulic arms.
Skip Bin Pros
Skip Bin Cons
A skip bin takes up space while it's being filled and can't be easily moved once it's in place.
They are uncovered, so lightweight rubbish needs to be packed so it won't blow out.
Skip bins require good access to be collected by a truck once they are filled.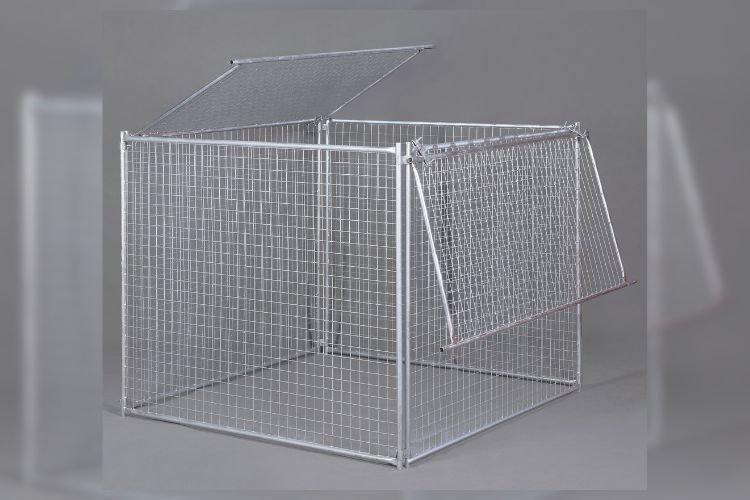 Image credit: www.bunnings.com.au
Is a rubbish cage a better solution on a building site?
Made of galvanised steel panels similar to temporary fencing, rubbish cages are a lightweight alternative to skip bins. They come with lids to prevent rubbish from escaping, but unlike skip bins, they need to be emptied before the hire company collects them.
Rubbish Cage Pros
Rubbish cages are easy to dismantle and transport from one construction site to the next.
If a rubbish cage is hired, it must be emptied before it can be picked up. This requires a bobcat or similar and a tipper truck to empty and transport the waste to the landfill yourself.
It can be purchased to save the cost of skip bin hire.
Rubbish Cage Cons
If used on a building site, a rubbish cage may need to be emptied several times throughout the building process.
When exposed to the elements on construction sites, debris can become heavier due to a build-up of dirt and debris from the environment, making the cost of disposing of the waste higher due to the extra weight.
Rubbish needs to be double-handled, as once the cage is full, it needs to be loaded onto a truck with a machine. This can also cause rubbish, especially lightweight debris, to escape the cage.
Cost comparison of a skip bin vs rubbish cage
A rubbish cage can be purchased or hired. The cost to purchase a rubbish cage is several hundred dollars, but they are easily transported once empty as they fold flat. However, whether you choose to buy one or hire one, the user must pay to empty it of rubbish each time it fills up. In this way, skip bin hire can work out to be much less expensive as, not only can you save money on machinery, truck hire and tip fees, but you also avoid having to double handle rubbish as it's all conveniently transported away for you.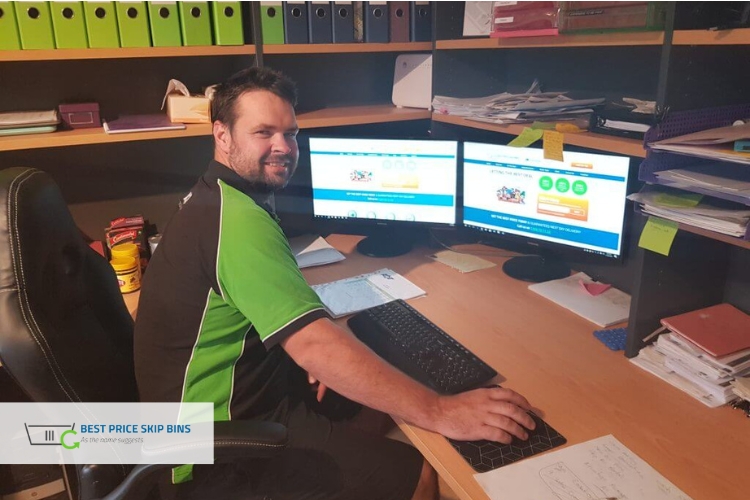 Save yourself the extra work and money and hire a skip bin
If you have the machinery on site and the manpower to empty and transport the rubbish to a landfill, a rubbish cage is a great alternative to skip bin hire. However, skip bins are better for the environment as most of your waste can be recycled. Using a skip bin also means your workers don't have to spend time loading and transporting waste.
If you're looking for a competitive price for skip bin hire, contact Best Price Skip Bins on 1300 791 132 or see our website to make a booking and learn more about our services or the areas we service. We've made hiring a skip bin easy with a simple 5-step process so that no matter where you live, we can deliver a skip bin to you the next day.