Skip bin permits in Melbourne might be something you've thought about if you need to hire a skip bin.
Melbourne Councils all have their own rules and regulations when it comes to skips and permits, but the basic rules are as follows –
If you need to park a skip on public land such as a road, verge, nature strip or footpath, then a permit will be needed.
If you want to park a skip bin on your own land, then no permit is necessary.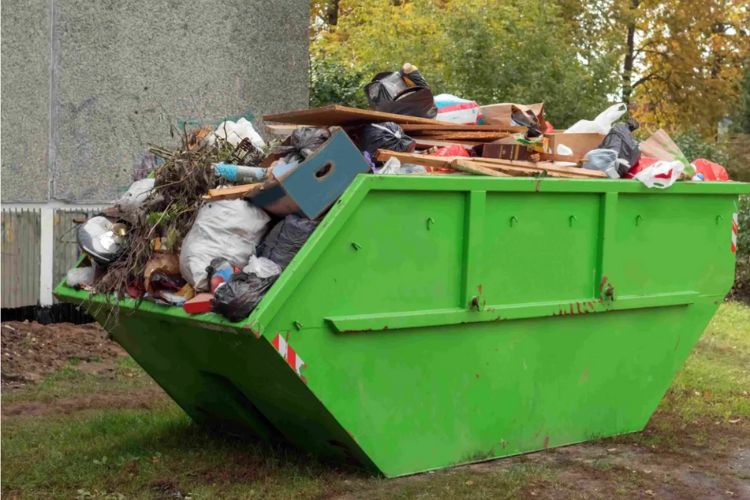 Council Permits
Council permits for skips in Melbourne are easy to obtain, but the main rule to remember is that no person other than the owner of the skip hire company may apply for the permit.
This means you, as the customer, do not need to apply for a permit. That will be taken care of by your hire company.
The general rules for skips which require a permit are as follows –
Permit holders need to ensure that skips –
Are only placed or collected between the hours of 7 am and 7 pm Monday to Friday and 8 am and 3 pm Saturday
Do not stand on the road at a time when restricted parking applies
Do not obstruct or impede access, activity or the lines of sight of road users
Are highly visible, clean and clearly marked with the owner's identification.
Council permits, depending where you are in Melbourne
If you need a skip bin as a residential customer, likely, you will likely not need a permit.
Remember, though, this is only true if you have space to park the skip bin on your own land.
If, for whatever reason, you choose to park the skip bin on the road outside your property, the verge, the nature strip or footpath, you will need a permit.
If you run a business or organisation that does not have private land, then again, you will need a permit.
How many councils/shires are there in Melbourne?
There are 31 municipalities in Melbourne's metro area. Some reach into more rural areas. Regional councils surround them. The biggest metro council in terms of land size is Yarra Rangers Shire, but the City of Casey is the largest in population.
City of Banyule
City of Bayside
Boroondara
Brimbank
Cardinia
Casey
Dandenong
Darebin
Frankston
Glen Eira
Hobsons Bay
Hume
Kingston
Knox
Manningham
Maribrynong
Maroondah
Melbourne
Melton
Merri-bek
Monash
Moonee Valley
Mornington Penninsula
Nillumbik
Port Phillip
Stonnington
Whitehorse
Whittlesea
Whyndham
Yarra
Yarra Ranges
Council permits for residential use in Melbourne
If you're in the middle of renovations, a big DIY job, moving house or clearing a relative's home, then it's highly likely that you'd benefit from a skip bin.
Skip bins come in all sizes – residential customers may choose whichever size suits their needs.
Here at Best Price Skip Bins, we also supply skips meant for a range of waste types, including:
So no matter what kind of rubbish you've got to get rid of, there's a good option for you.
As mentioned earlier, permits will only be needed for those people without enough space to park the skip on their own land.
Council permits for small business use in Melbourne
No matter what type of small business you're running, it's highly likely that you will need support to manage your waste at some point.
Food-based industries, as well as retail, will always be some of the biggest waste producers in Australia. Packaging and waste food are responsible for a lot of the rubbish produced in Australia.
If you need a permit for your skip bin, it's easy to arrange. Check out the many options for skip bin hire for small businesses on our skip hire in Melbourne pages.
Council permits for medium/large organisations in Melbourne
Again, if you're producing more rubbish than your local council collection can handle, you could likely benefit from skip hire for your medium/large business.
Permits will be needed if you do not have space on your own property suitable for placing a skip bin.
We will deal with the application for you, and remember, in Melbourne, a skip-hire permit is quite affordable.
Considerations for when you may need a Council Permit in Melbourne
If you do find that you need a permit, there will be an additional cost for you, but in Melbourne, this is a reasonable charge.
It's a good idea to consider your neighbours when using a skip bin. Let them know in advance that you will be hiring a skip bin, so that they don't plan anything which might be affected by this.
Considerations for when you don't need a Council Permit in Melbourne
If you're fortunate enough to find that you do not need a permit, you only need to consider the best placement for your skip.
Choose a spot that is easy to access and not too far away from the source of your rubbish.
In general, a driveway is ideal, but it may be inconvenient to access your garage or parking space, so sometimes, a lawn is a good alternative.
Remember not to select a spot where there are a lot of trees or any overhanging cables. These can make it tricky for the delivery driver to manage.
Safety and skip bins
Care must be taken when using skip bins. Often, skips are meant to hold heavy or sharp waste items, so if you're moving waste to your skip bin, be sure to practice safe lifting and carrying.
If you are an employer, ensure your staff understand how to lift heavy items safely and wear suitable protective clothing if needed.
Never overfill your skip bin, as this can result in lost waste while it's in your care or being transported.
Once you know what you need, it's easy to decide which is the best skip bin to get
Choosing the best skip bin is simple once you get going. We offer skips made specifically for certain waste types, including –
You can select the best skip for your project as a home or business owner. This makes it much easier for us to recycle a lot of what we collect because we know what to expect in each skip bin.
Protecting the environment is a big part of skip bins and waste management – we recycle all we can and avoid landfill wherever possible.
Final thoughts
In general, skip bins represent the most convenient and effective method of waste disposal, and that's true for both businesses and homeowners.
Fast, clean and time-saving, skip bins are a sensible choice if you're already pressed for time – which makes sense if you're engaged in renovations or DIY.
Please do not hesitate to contact us with questions or concerns about skip bin hire or skip bin permits in Melbourne.