The Simple Answer to this question is yes,you can hire skip bins during COVID-19 restrictions.
When the pandemic first hit Australia, there were many concerns for how the general public would manage day-to-day. People were especially concerned that essential services would be affected.
This is not the case when it comes to waste management and the recycling industry.
Best Price Skip Bins support many households, the building industry, tradespeople, landscapers and a wide variety of individual businesses and waste management is an essential service. Rubbish removal must be allowed  – this is part of keeping Australia safe and healthy.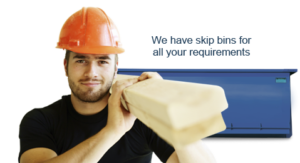 How does lockdown or COVID restrictions affect skip bin hire?
One thing that hasn't changed is our skip bin ordering process, it is still very easy to get a quote for skip bin hire with Best Price Skip Bins. Just enter your postcode and choose a waste type and skip bin size. Once you've done that, then you get to choose the day you'd like the skip bin to be delivered. Our system automatically offers the lowest price from our many excellent suppliers.
Payment is remote too. You can choose to pay with credit card or PayPal. It couldn't be simpler! Because we don't take cash, there's even less risk of infection transmission.
When our driver arrives to your site – please keep a social distance of at least 1.5m and certainly don't attempt to shake the drivers hand.
Ensure the skip delivery operatives can access the area where you would like your skip placed.
How clean are skips?
All of our skip bins are thoroughly sanitized between uses. That said, we do suggest that you use gloves when you fill your skip bin. Not only to protect hands but because waste removal is a dirty business and it's cleaner that way!
If you have any questions about how to hire skip bins, h0w to book, what you can or cannot put in them – get in touch. Our friendly team is always happy to help!
If you have concerns about COVID-19 and how it might affect you, visit the Australian Government's Coronavirus health and news site here.