Skip Bins Montacute
Hiring Skip Bins Montacute
Montacute is a beautiful area of the Adelaide Hills. Close to the stunning Fifth Creek, it's a place of orchards, with apple and cherry production being the main source of income for local residents. Skip bins Montacute are often in high demand as people from the area tend to own or run large properties which require plenty of upkeep.
Best Price Skip Bins have been in the business of supplying skip bins to homeowners and businesses for many years now. This depth of experience has ensured that we're always able to predict and provide exactly what our customers want; low prices and reliable service with skip bins Montacute.
No matter what you need a skip bin for, we can help. We offer a huge range of sizes and skip bin styles so there's something for every job. Mini skips Montacute are a good option for those times when you've got too much waste for your general refuse bins but not quite enough for a full-size skip bin.
Skip bins Montacute are the ideal solution to your waste problems. Ordering with Best Price Skip Bins is simple too. Our system ensures that you're walked through each step so that you get exactly the right Montacute skips for your needs.
Just enter your postcode into our easy-to-use system and we will do the rest!
What can you put in Montacute skips?
Almost anything apart from asbestos, liquids and food waste. We can collect most waste types including including general waste, green waste, concrete/bricks, soil and even mixed waste.
We are an eco-friendly company so we do our best to recycle wherever possible in our Montacute skips. This means we ask that you keep some waste types separate in the skip bins. An example of this would be mattresses; if you have old mattresses to dispose of, we ask that you remove the fabric covering in order that we can easily access the metal springs and re-purpose them. This means less waste going into landfill which is a good thing for the environment.
If you are unsure whether skip bin hire Montacute is right for you, or if some of your waste is appropriate, do get in touch. We're more than happy to answer your questions regarding waste types or any other aspect of skip bin hire Montacute.
What size skip hire Montacute should I order?
This is a common question. We stock a massive range of skip bins and there will be something there that's just right for your needs. Mini skips Montacute are perfect for smaller amounts of waste whilst our bigger skips are great for building, moving house or garden re-design.
Below are the various sizes on offer for skip bin hire Montacute.
•2m3 Mini Skips
•3m3 Mini Skip Bins
•4m3 Small Skip Bins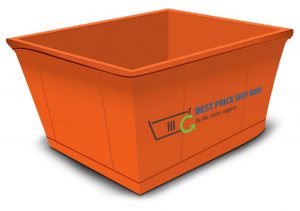 •6m3 Large Skip Bins
•7m3 Large Skips
•8m3 Extra Large Skip Bins
•9m3 Extra Large Skips
•11m3 Hooklift Skip Bins
•15m3 Large Hooklift Skips
•30m3 Extra Large Hooklift Skip Bins
How do I find the cheapest skip hire Montacute?
Contact Best Price Skip Bins of course! Not only do we have one of the easiest skip hire ordering systems on the internet, but we are definitely the cheapest. You simply cannot get a lower price than that offered by us. This is because we shop around among our extensive contacts within all of the skip suppliers in your area and when we're sure we have the lowest quote, that's the skip bin you are offered.
We only work with the best skip bin hire companies and have access to them all. Just enter your postcode and we will do the rest! Your access to the cheapest skip hire Montacute is right here!
Is skip hire Montacute the best way to remove my rubbish? What about dumps?
Dumps are not only expensive in terms of dumping fees but you also have the added problem of having to take multiple loads to the dump and load and unload them yourself. That plus the cost of petrol makes skips Montacute the simplest method of rubbish removal.
We even provide ramps with many of our skips Montacute, so even if you have large or heavy loads to dispose of, you can easily manage with a wheelbarrow.
There's no easier, cheaper way to dispose of your waste than with a skip bin from Best Price Skip Bins. Low price, great service and often within 24 hours, makes us the best option. Order your skip bin today or get a quote!
Do I need a council permit for a skip bin?
A council permit is not required if placing the skip on private property. However, if the skip bin is to be placed on public property such as the nature strip, street or footpath, a permit is required. Contact Campbelltown City Council for more information on permits.
Book your skip bin today or just get in touch with the team to ask questions. We're always happy to help!
Meet The Team at Best Price Skip Bins