Skip Bins Moana
Hiring skip bins Moana
Moana is popular suburb around an hour's drive from central Adelaide. The suburb was named in the 1950s thanks to a competition held for Adelaide residents to come up with a suitable name for the new suburb. Moana was chosen for it's attractive connotations and it is indeed, a lovely place. Skip bins Moana are in constant demand as people move into the area or seek to improve their properties. Ordering skip bins Moana is simple thanks to Best Price Price Skip Bins; we offer a service which goes beyond a simple delivery and works hard to ensure our customers get the cheapest possible skip bin available.
Moana skips are a great way to get yourself organised, move house with ease or keep things in order during renovations. With a friendly team at the ready, we take your order and use our extensive connections in the skip bin industry, to ensure you get the cheapest available Moana skips.
What can you put in a skip bin?
You will find that you are allowed to put most general types of waste in a skip bin. Skip hire Moana with Best Price Skip Bins will enable you to easily get rid of waste such as soil, rubble, bricks and general green waste in addition to tyres, mattresses and old furniture. We cannot accept liquids or asbestos.
If you suspect that you may have asbestos present on your property, consult with professional asbestos specialists who are able to remove it safely. Never attempt to remove or in any way disturb asbestos yourself. Outbuildings and sheds are known to conceal asbestos so be very careful before considering dismantling these yourself.
If you have any doubts or concerns about the type of waste you want to remove, get in touch with us and we will be more than happy to advise. Skip hire Moana is a convenient and affordable way to remove all kinds of waste.
What size skip do I need to hire?
Skip bin hire Moana is the perfect way to rid yourself of any amount of waste. It doesn't matter if you simply want to clear out one room or an entire house, we have a skip bin of suitable size for your needs. Mini skips Moana are a good choice for anyone with a small amount of waste whilst the largest option at 30m3 is perfect for removals or renovations.
Below is a list of all sizes available. Mini skips Moana are a good option for anyone who finds themselves with a one-off amount of extra rubbish.
•2m3 Mini Skips
•3m3 Mini Skip Bins
•4m3 Small Skip Bins
•6m3 Large Skip Bins
•7m3 Large Skips
•8m3 Extra Large Skip Bins
•9m3 Extra Large Skips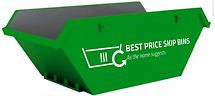 •11m3 Hooklift Skip Bins
•15m3 Large Hooklift Skips
•30m3 Extra Large Hooklift Skip Bins
How do I find the cheapest skip bin hire Moana?
Simply get in touch with us! We specialise in finding the cheapest option available for anyone who needs skip bin hire Moana. Best Price Skip Bins have connections with all of the best skip hire companies in the area and as soon as you get in touch to order, we're on the case…finding you the best deal. We call around so you don't have to!
We're a family owned and run company so we know how important it is to stick to a budget at times. This is why we dedicate ourselves to offering a reliable and affordable service. We get you the cheapest deal so you don't need to worry about it. Get in touch with us today to order or to find out more about our service. We only work with the best!
Is skip bin hire the best way of removing my rubbish?
Definitely. If you want to save time and stress, skips Moana through Best Price Skip Bins is the only way to go. It's hard work filling multiple trailers and driving them to the dump. PLus, the dumps charge fees! We bring the skip to you, you fill it up and then we take it away. Simple, convenient, affordable and clean!
We also provide ramps with many of our skip bins. A ramp makes loading up the skip with heavier rubbish super-simple because it enables you to easily unload the contents of a wheelbarrow without hurting your back.
If you have any questions or would like to order, just get in touch and our friendly team will be happy to help.
Do I need a council permit for a skip bin in Moana?
A council permit is only required if you plan to place your skip on public land. If you want to place the skip bin in your own drive or garden, then you will not need a permit. Some people prefer to have their skip bin placed on nature strip outside of their property and in these cases, a permit is required. Visit The City of Onkaparinga to learn more about permits.
To find a cheap skip bin, just go online 24/7 and get a quote from Best Price Skip Bins Adelaide or if you see something that suits, book a skip bin on the spot. You can have a skip bin delivered to your door anywhere in Moana the very next day! You will wonder why you hadn't booked a skip sooner!
Meet The Team at Best Price Skip Bins