Skip Bins Mile End
Hiring Skip Bins Mile End
Mile End is so close to Adelaide's CBD that it's a popular and vibrant place for people from all walks of life. Housing is good quality with a mixture of modern and heritage properties. With so much great housing, there's always a need for skip bins Mile End.
Best Price Skip Bins are in a prime position to ensure that residents get the best in terms of service and price when it comes to skip bins Mile End. We are able to use our connections to your advantage. As a well established skip hire company, we've got some great links in the industry. When you book Mile End skips with us, we set to work to locate the cheapest skip in your area…and that's the one you get.
Booking is easy too! Just enter your postcode and we will do the rest! Mile End skips have never been this affordable!
What can you put in a skips Mile End?
What can't you put in skips Mile End? We take almost everything!
We can collect most types of waste, including general waste, green waste, concrete/bricks, soil and even mixed waste. You might wonder why we try to keep waste types separated in our skips– it's to allow for recycling when possible! Did you know that dumps charge extra for certain items that you may need to dispose of including mattresses and tyres? But you can save some money by using a skip bin instead of taking it to the dump. With mattresses, just remove the outer material off the springs and put them separately in the skip bin. The springs can then be disposed of as scrap metal and the material is general waste. No more extra dumping fees!
If you are unsure about what can go in your skip bin or if garden waste can be mixed with household rubbish, just give us a call. We're always happy to assist.
What size skips Mile End do I need?
Many people worry about this…especially if they're new to skip bin hire Mile End. It's easy to work it out though! Just remember this…our smallest skip bins at 2m3 (mini skips Mile End) will hold around the same amount as 8 refuse bins…the kind that your local council provide.
Check out our range of sizes below!
•2m3 Mini Skips
•3m3 Mini Skip Bins
•4m3 Small Skip Bins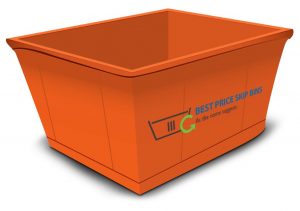 •6m3 Large Skip Bins
•7m3 Large Skips
•8m3 Extra Large Skip Bins
•9m3 Extra Large Skips
•11m3 Hooklift Skip Bins
•15m3 Large Hooklift Skips
•30m3 Extra Large Hooklift Skip Bins
How do I find the cheapest skip hire Mile End?
It's right here! You've already found it. We're cheaper than any other skip hire Mile End because we've designed it that way.
We're also a family owned and operated skip hire company with one of the easiest skip hire ordering systems on the internet. We only work with the best skip bin hire companies and have access to them all. Enter your postcode to find out just how affordable we are!
Are skips Mile End always the best way?
Yes! Don't waste your time dragging your rubbish to the dump, unloading it again and having to pay for the privilege! Just book a skip bin!
Using skip bins is an extremely convenient and cost-effective method of waste disposal and Best Price Skip Bins can make it the cheapest method too. Delivered to your door, then taken away! What could be simpler?
Most skips Mile End even have a ramp for easy access so if you need to dispose of concrete or soil you can do so using a wheelbarrow.
Do I need a council permit?
Nope! Not if it's going on your own land you don't! A council permit is not required if placing the skip on private property. However, if the skip bin is to be placed on public property such as the nature strip, street or footpath, a permit is required. The City of West Torrens can help if you'd like to know more about skip permits.
Best Price Skip Bins is the cheapest and the fastest skip bin hire Mile End. Don't wait around! Enter your postcode and we'll get the ball rolling!
Meet The Team at Best Price Skip Bins