Hiring Skip Bins Kenton Valley
Kenton Valley is a beautiful and rural suburb of Adelaide. Close enough to the CBD to be convenient and yet "country" enough to be peaceful, it's the perfect place for anyone looking for the best of both worlds. Skip bins Kenton Valley are always in demand as people move into the area and undertake improvements to properties.
Best Price Skip Bins are well-placed to offer amazing service and low prices to anyone looking for skip bins Kenton Valley. We're a well-established family-run business with an eye for a bargain…on your behalf. Booking Kenton Valley skips with us ensures that you always get offered the lowest price. That's because we use our connections in the industry to price-compare and get you great deals every time.
Booking is easy. Just enter your postcode into our easy-to-use form and we will do the rest!
What can you put in Kenton Valley skips?
We can collect most types of waste, including general waste, green waste, concrete/bricks, soil and even mixed waste. We try to keep waste types separated in our skips; this is to allow for recycling when possible. Did you know that dumps charge extra for certain items that you may need to dispose of including mattresses and tyres? But you can save some money by using a skip bin instead of taking it to the dump. With mattresses, just remove the outer material off the springs and put them separately in the skip bin. The springs can then be disposed of as scrap metal and the material is general waste. No more extra dumping fees!
If you're ready to book or if you would like a quote, get in touch today and we'll be happy to help!
What size skip bin hire do I need?
It's easy to choose when there are so many options! We have mini skips Kenton Valley in addition to a wide range of larger options. Whichever size you opt for, pack it carefully to maximise the amount of waste which you can fit in. Lay flat items in first and break up larger things. This will allow you to fit a lot inside a skip bin.
It's easy to choose which size you'd like for skip bin hire Kenton Valley. Just look at all we have to offer!
•2m3 Mini Skips
•3m3 Mini Skip Bins
•4m3 Small Skip Bins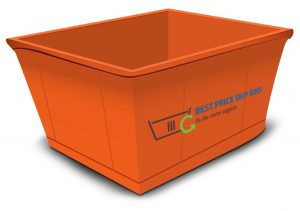 •6m3 Large Skip Bins
•7m3 Large Skips
•8m3 Extra Large Skip Bins
•9m3 Extra Large Skips
•11m3 Hooklift Skip Bins
•15m3 Large Hooklift Skips
•30m3 Extra Large Hooklift Skip Bins
How do I find the cheapest skip hire Kenton Valley?
Just call Best Price Skip Bins! We have one of the easiest skip hire ordering systems on the internet and you won't get a cheaper deal. We only work with the best skip bin hire companies and have access to them all. You only need to enter your postcode and we wills start shopping around. The process is fast too! You could have your skip bin in place within 24 hours!
Are skips Kenton Valley the best way to remove rubbish?
Yes! There's no easier way than skip hire Kenton Valley. All you need to do is place your order and fill it up!
The other option is multiple trips to the dump, paying for fuel and dumping fees…not to mention wasting your time!
Using skip bins is an extremely convenient and cost-effective method of waste disposal and Best Price Skip Bins can make it the cheapest method too.
Did you know that most skip bins even have a ramp for easy access so if you need to dispose of concrete or soil you can do so using a wheelbarrow?
Do I need a council permit?
A council permit is not required if placing the skip on private property. However, if the skip bin is to be placed on public property such as the nature strip, street or footpath, a permit is required. Adelaide Hills Council can advise further on permits.
To book today or to get a quote, simply enter your postcode and we'll do the rest!
Skip Bins Kenton Valley
Meet The Team at Best Price Skip Bins