Skip Bins Hobart
Hiring Skip Bins Hobart
Hobart nestles in the foothills of beautiful Mount Wellington and is a place of great beauty and great contrasts. As Tasmania's capital city, Hobart offers a heady mixture of culture, arts, heritage and breathtaking scenery. Award-winning restaurants, art galleries and markets all play their parts in making Hobart a real experience for visitors and a special place to call home for residents. Skip bins Hobart are always in demand as people move into the city and set about improving properties.
For the many residents of Hobart, the choice of property is wide. With some beautiful heritage properties and high-quality contemporary builds, there truly is something for everyone. People moving into Hobart and surrounds are usually keen to maintain the looks of their property and it is then that skip bins Hobart are in demand. Skip bins Hobart are the perfect choice when it comes to renovating or moving home. There are times in everyone's life when they are in need of a little extra assistance with their waste; no matter how hard we recycle, sometimes there's just too much rubbish!
General waste collections are only good for day-to-day rubbish and it's skip bins Hobart which are there to pick up the slack. Best Price Skip Bins have been providing skip bins Hobart and across many Australian states for a long time now. We're experts in the removal of waste so whether you are moving house, renovating, landscaping a garden or clearing out a loved-one's home, Hobart skips are the answer to your waste collection problems!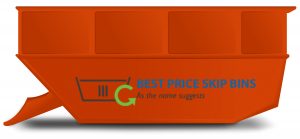 Ordering your Hobart skips with Best Price Skip Bins is simple too. We have one of the easiest ordering processes on the internet. All you need to do is enter your postcode into our online-form and then you can select whether you want a quote or to order today.
How Best Price Skip Bins Offer the cheapest skip bin hire Hobart
How do we do it? By maintaining strong links with all of the best skip bin suppliers in Hobart and surrounds. We do this across Australia so that when you book your skip bin hire Hobart with us, we immediately compare prices in your area and only send you the cheapest skip bin.
You won't find cheaper because we've got out finger on the price pulse and we know the second it changes. We pride ourselves on offering great deals for skip bin hire Hobart every time you order.
Why waste your time ringing multiple companies to get quotes on skip bin hire Hobart? There's really no point when we'll do it for you! We are a family-owned and family-run company so we really do understand the importance of value for money. We won't compromise on price…you'll always get the cheapest skip bin available. Order today or if you'd prefer, get a quote. Just enter your postcode and follow the instructions.
What can you put in skips?
Almost anything! That's the beauty of skip hire Hobart; it's suitable for waste of all types with the exception of a few different substances. Asbestos is not allowed in our skips Hobart and neither is food  or liquids. But you can put in mattresses, old tyres, old furniture, soil, sand, concrete, rubble and bricks and general waste along with many, many other items.
When you pack your skip bin, try to lay flat items in first; put them at the base of the skip bin to conserve space. Pack bulky items on top, being careful to break up awkwardly shaped things where possible.
Remember, if you do have or suspect that you have asbestos on your property, do not attempt to handle it yourself. It's highly unstable and extremely dangerous. Leave it to the specialists who have the correct equipment and training.
Check these guidelines regarding asbestos from WorkSafe Tasmania.
Which size skip should I order?
Some people find this a little confusing but we do have a large range of skips Hobart on offer so there will be a suitable option for your needs.
We offer a very wide selection of sizes for skip hire Hobart. They begin at just 2m3 and go all the way up to 30m3. Mini skips Hobart are a good choice for those smaller cleanup jobs such as emptying sheds or small rooms.
If you have a big job on, such as renovations or building works then one of our larger skip bins will be a good choice. If you are unsure which size skip hire Hobart is right for you, check out our skip bin size guide. It includes a useful chart so that you can visualise the different sizes of skip hire Hobart.
Remember, if you don't have a lot of waste but it's still too much for your general waste bins, consider mini skips Hobart!
Here's a list of all our skip bin sizes.
2m3 mini skips
3m3 mini skip bins
4m3 small skip bins
6m3 large skip bins
7m3 large skips
8m3 extra large skip bins
9m3 extra large skips
11m3 hooklift skip bins
15m3 large hooklift skips
30m3 extra large hooklift skip bins
Are skip bins the best way?
Yes! There's simply no better way to manage your mess than with skips Hobart- but especially when you order with Best Price Skip Bins. Don't worry about filling it up with heavier waste such as concrete, soil or bricks; most of our larger skip bins come complete with a ramp. This makes unloading your heavy waste easy as you can push a wheelbarrow up the ramp and to the lip of the skip bin with ease.
Skips Hobart cut out the middle-man and keep things super-simple. Why make multiple visits to the dump when you can order a skip bin and be done with it? Visiting the dump may at first seem like the cheaper option but factor in fuel, dumping fees and time and you're suddenly looking at a lot more cost than you might have realised.
With skip bins there's only one payment. We then bring the skip bin to your address and once you've taken your time to fill it up, we'll remove it again. You don't need to bother with trailers, dumps and loading and unloading your rubbish.
Recycling
We do place some emphasis on recycling the waste which we receive in our skips Hobart. This is because we're an eco-friendly company and are always working towards keeping Australia beautiful. This is why we ask you to keep certain types of waste separate in our skip bins. Mattresses are one items which we can part-recycle; if you have old mattresses, please remove the fabric from the mattress and then take the springs out. Put them separately into the skip bin and we can easily remove the metal parts ready for recycling.
The less we put in landfill the better!
Do I need a permit for Hobart skips?
Only if you plan to place the skip bin on public land such as a nature strip or the road outside your property. If you want to place the skip bin on your own land, then no permit is needed.
More information on skip bin permits can be found here on the website of The City of Hobart.
If you would like a quote or to order a skip bin today, just enter your postcode and follow the instructions. We're here to help!