Skip Bin Hire Glebe
Need a skip bin in Glebe?  We've made the booking system and choosing the right skip bin easy!
Hiring a skip bin in Glebe
Skip bin hire in Glebe is always needed – this suburb has grown significantly over the past few decades. It's always been well-populated, but lately, its beautiful heritage buildings, vibrant community and fun café culture have made it even more desirable.
With so many lovely older buildings, there's a constant need for updating properties in Glebe. That's where we come in.
We've worked with the Glebe community for decades; providing skip bin hire in Glebe and surrounds is what we do.
A local skip bin hire company that puts you, the customer, first, we've ensured our booking system is second-to-none.
Booking is as easy as 1, 2, 3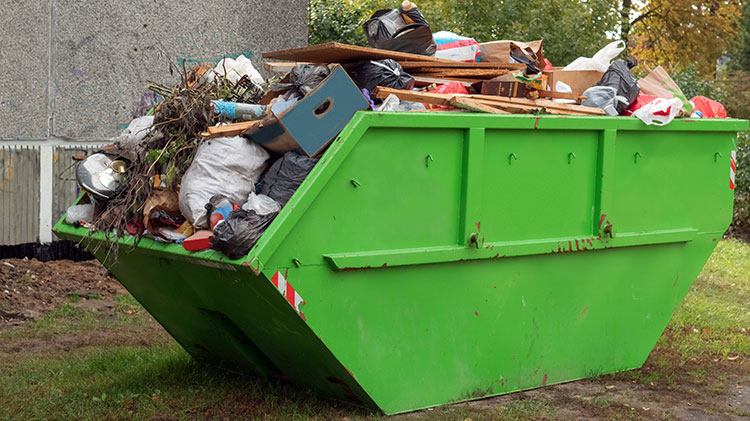 If you're new to skip bin hire in Glebe or anywhere across Sydney, you might have a few concerns about the process.
How do you know which size skip bin to choose?
Why are there different types of skip bins?
These are common questions for those new to booking, and you'll be pleased to know that we've made it all simple for you.
We have a helpful size chart that can be referred to when you want to work out which to book. For your reference, our smallest skip bin will hold about 8 wheelie bins worth of rubbish.
From there, the amounts go upwards. A glance at your rubbish should let you know how large or how small your skip bin needs to be.
Skip bins and waste types
We offer a selection of different skip bins. This is because by separating some types of rubbish, we can easily recycle.
Recycling keeps rubbish out of landfill. The landfill is bad for the environment, and we want to do our part in keeping Sydney beautiful.
We have some of the world's most lovely waterways and green spaces right on our doorstep. It's important, therefore, that we work to avoid landfills.
Waste types
The skip bin hire in Glebe options includes the following in terms of waste types.
Mixed waste – ideal for home clearances and renovations
General waste – as above
Concrete and brick – for building projects
Soil and dirt – garden makeovers and building
Green waste – garden makeovers and general upkeep
If you're moving house, booking a mixed waste skip bin might be a good idea. These are suitable for a wide variety of rubbish.
What can't I put in a skip bin?
Generally, anything that is toxic, flammable or requires special recycling measures.
Batteries – no – these can cause fires
Oils – no – these need to be dealt with by your local council
Paint – no – these are similar to oils
Asbestos – no – highly toxic and needs specialist equipment and processes to be removed safely
If you have any of the above, contact Glebe Council or your local asbestos removal service.
Skip bin hire in Glebe – why choose Best Price Skip Bins?
Simple – we offer the best price! Not only that, but we also strive to ensure a very personal service for our clients. Whether you are a homeowner or a business needing permanent skip bin hire in Glebe, we support you.
We offer next-day delivery and friendly service from end to end.
The benefits of choosing to skip bin hire in Glebe are various, but one of the most important is convenience. When you have an excess of rubbish, and it's too much for the council collection, the last thing you need is to waste time visiting the dump.
The periods in your life when you have a lot of rubbish, are usually stressful enough. Those times tend to occur during house moves, home-building projects and other big events.
Keep things simple with a skip bin. Skip bins are so simple and easy to use. They usually come with a ramp to easily dispose of heavy waste and are parked outside your house.
This makes light of what would otherwise be hard work.
Do I need a skip bin permit in Glebe?
Unless you want to put the skip bin on public property, then you probably will not need a permit for a skip bin in Glebe.
No permit is needed if you plan to park your skip in your garden or driveway. However, parking a skip bin in any public area requires a permit.
Councils charge for the permits, and this is an extra fee on top of the skip bin hire.


Meet The Team at Best Price Skip Bins
Suite 501 6/197/205 Church St,
Parramatta NSW 2150
Phone: 1300 79 11 32