Skip Bins Seaford Meadows
Hiring skip bins Seaford Meadows
Seaford Meadows is an attractive and popular suburb of Adelaide just 45 minutes from the CBD. It's growing steadily in popularity thanks to the high-quality housing on offer and the excellent amenities. There are plenty of good quality schools in the area as well as lots of excellent shopping opportunities. Skip bins Seaford Meadows are in high demand thanks to the amount of people keen to move into the area. Best Price Skip Bins are dedicated to providing a top-notch service in waste collection. Seaford Meadows skips could be at your door within 24 hours of your first contact with us.
We provide you with a service that's second-to-none when it comes to price and service. We offer you the lowest possible skip bin hire in the area because we have links with all of the best skip bin hire companies in Seaford Meadows. You contact us, order your skip bin and then we do the research that ensures you get a great deal.
There will be no need to try to locate the nearest dump to Seaford Meadows because when you hire a skip bin, it gets delivered to your door. Once you have filled it, we just collect it. Skip bin hire is that easy!
Just enter your postcode and we'll walk you through the ordering process.
What can you put in Seaford Meadows skips?
Pretty much anything aside from a few exceptions. Check out our guide to ensure that you understand which waste types go in which skip bins. We're happy to remove green waste, bricks, concrete, rubble and soil but we cannot take asbestos or liquids.
If you suspect some of your waste may contain asbestos, speak to a professional and never try to handle it yourself. Asbestos removal is a highly skilled job and needs specialist equipment and knowledge. If you have any questions regarding which type of bin to order, please get in touch and our knowledgeable and friendly team will be happy to help.
What size skip do I need to hire?
We have a large range of skip bin sizes and types in Flagstaff Hil
Skip bin hire Seaford Meadows is perfect for all kinds of jobs, large and small. If you only have a minor amount of waste to deal with, mini skips Seaford Meadows could be the answer to your problems. A simple shed clearout can result in extra waste which is just too much for your general waste collection but doesn't warrant a large skip. Mini skips Seaford Meadows offer the ideal solution.
For larger tasks such as home improvements, new kitchens and bathrooms, renovations and garden landscaping, larger skip bin hire Seaford Meadows can be the best option. We have many different sizes on offer so get in touch with us to find out more about booking.
Below are the skip bin sizes we have available.
•2m3 Mini Skips
•3m3 Mini Skip Bins
•4m3 Small Skip Bins
•6m3 Large Skip Bins
•7m3 Large Skips
•8m3 Extra Large Skip Bins
•9m3 Extra Large Skips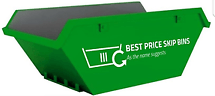 •11m3 Hooklift Skip Bins
•15m3 Large Hooklift Skips
•30m3 Extra Large Hooklift Skip Bins
How do I find the cheapest skip hire Seaford Meadows?
Simple! Contact Best Price Skip Bins!  As a family owned and run company, we understand how important it is to stick to a budget. That's why we offer our unique service. We're dedicated to finding the cheapest skip bins out there. You contact us, place your order and we get to work to ensure you get the best deal available…that means the cheapest skip hire Seaford Meadows.
Is skip bin hire the best way of removing my rubbish?
Every single time! There's no faster, cleaner and more convenient solution to rubbish removal. We bring the skip to you, you fill it and we take it away again. We go all out to make it easier for you by providing a ramp with many of our skips. The ramp provides an ideal way to load up your skip with heavier waste such as bricks, soil, sand and rubble.
You don't need to double-handle your waste when we're here to help! We even find you the cheapest deal…far better than making multiple trips to and from the local dump!
Get in touch to learn more about skips Seaford Meadows or to make an order today.
Do I need a council permit for skips in Seaford Meadows?
The short answer is…maybe! If you want to place your skip bin on your own land, then no permit is needed. So if you're putting it on your driveway or garden then that's fine! If however you would like to place your skip bin on public land such as on the nature strip outside your house, then a permit is needed. Hiring skip bins Seaford Meadows is simple and convenient.
Contact The City of Onkaparinga to learn more about permits.
Just visit our bookings page to order your skip bin or to get a quote. We're always happy to answer your questions too…so if you've got anything you'd like to ask, don't hesitate to get in touch.
Meet The Team at Best Price Skip Bins